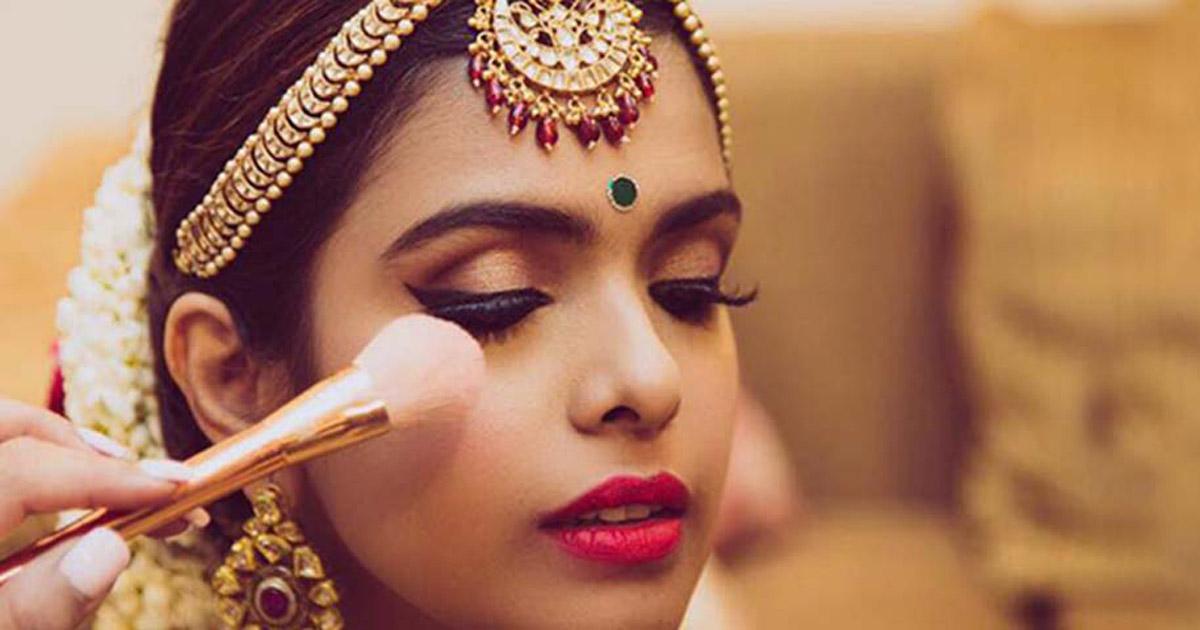 "Beneath the makeup and behind the smile, I am just a girl who wishes for the world." ― Marilyn Monroe.
Every girl dreams of being the perfect bride and tying the knot with her prince charming. Irrespective of where she hails from, a bride is considered the epitome of beauty and grace. Bridal makeup is what creates the transformation of a girl into a swoon-worthy bride. Wedding is one of the most anticipated moments that a girl waits for eagerly and on her special day wants to appear with flawless and radiant skin.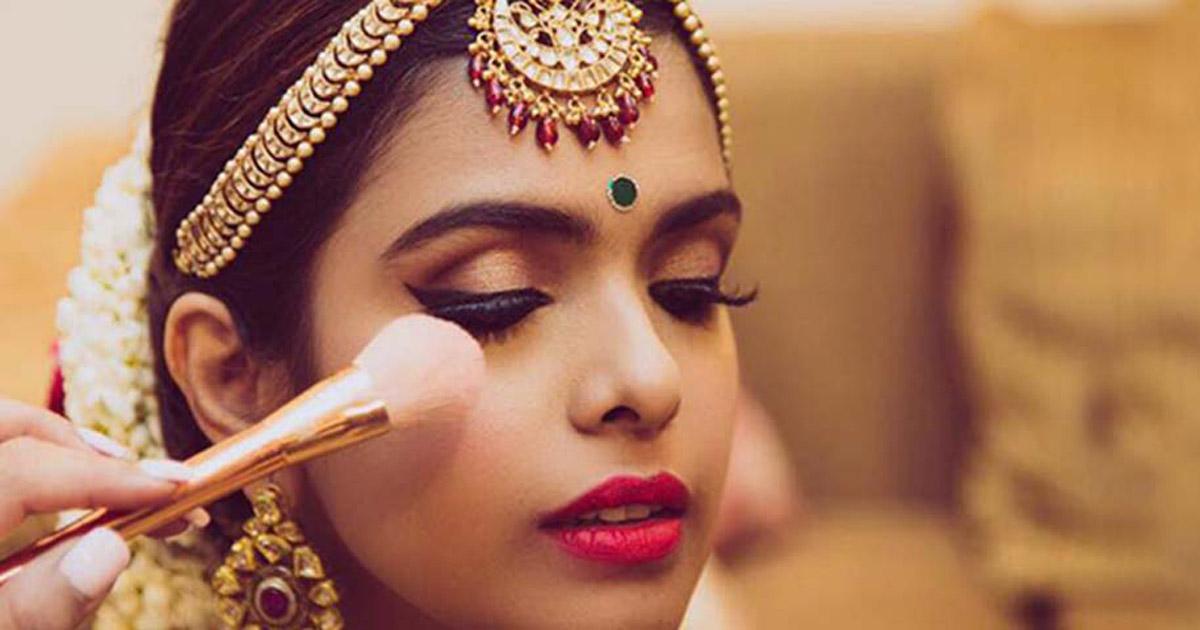 Right from fickling over her bridal wear to her makeup, a bride fickles over every wedding attribute. A bride is the center of attraction at a wedding, which rightly justifies her choosy nature. Marriage is a stressful time, and amidst the wedding preparation chaos, a bride tends to sideline her care. Makeup might enhance your beauty, but you need to have flawless skin for the makeup to blend with the skin tone seamlessly. No matter whether you are a Bengali or Punjabi, or a Tamilian bride, a perfect and radiant skin tone is what you need to look like an ideal bride.
As your wedding day nears, you might have booked the top makeup artist in Ludhiana, Pune, or wherever you're tying the knot — wondering how to enhance your skin tone naturally? Here are a few pre-wedding beauty tips that would naturally improve your beauty. Have a look, brides!
CTM
Give your skin a youthful glow with the three beautification steps, which comprise cleansing, toning, and moisturizing. The three-step process not only makes the face dirt-free but also opens up the pores as well. Toning helps reduce the fine lines, whereas moisturizing helps aids in locking the skin's moisture and keeping it soft and supple.
Exfoliate
Exfoliation is the best way of removing dead cells and blackheads. Exfoliate your skin with a homemade natural scrub made of rice flour or whole wheat flour. Scrub the surface with granules like sugar or microbeads to remove the dead cells.
Facial and Hair Spa
Six months before the wedding, start getting facials. If you have less time on your hand, you can opt for bi-weekly gold facials. A hair spa helps you to attain healthy looking shiny hair. A facial helps you to get radiant skin. If you have sensitive skin, then you can also opt for homemade masks.
Homemade Treatments And Clinical Settings
To get rid of blemishes and scars and for flawless skin, you can opt for clinical settings. For sunburns and wrinkles, you can get opt for homemade treatments. Rejuvenate the skin with tomato juice or cucumber toner. Boost your skin tone with a DIY fruit face pack of mashed apples, strawberries, papaya.
Read Also: 10 Unique Bridal Wear Trends Of 2019
Hair Removal
You would not want to appear at your wedding with those hair stubbles. A bride seems flawless, and with those hair stubbles, you defiantly cannot be the perfect bride. Remove your hair with waxing, and to be on the safer side, keep a razor handy. Enhance your look by keeping your eyebrows in shape. Whichever method you are opting for hair removal, you need to repeat the process bi-weekly for hairless skin.
Mediate
Wedding is a stressful time, and being the bride, a variety of wedding aspect influences you. To stay stress-free and achieve peace of mind, indulge in the power of meditation. A 15-minute meditation regime is sure enough to make you feel calmer. Meditation also helps bring positive thoughts, and it helps you stay happy during the chaotic times of the wedding. The power of meditation gives you inner peace.
Diet
Wedding is a stressful time, and during chaotic times, you need to take care of your diet. Months before your wedding, avoid munching on junk food like chips, chocolates, sodas, and ice creams. It would be best to prevent consuming oily and spicy food that is high in carbs and calorie intake. Replace junk food with healthy and nutritious snacks like sprouts and fresh fruits. For healthy and glowing skin, you need to provide your body with antioxidants and minerals. Get rid of the body toxins by keeping your body hydrated and drinking a surplus amount of water. Shed the bloat as you drink coconut water and lime water.
Sleep
At your wedding, you would not want to appear with dark eye patches. To look like a perfect bride at your wedding, get an adequate amount of sleep. A polished, radiant skin the dark circles under the eye, you will surely look like a sleep-deprived bride, and that is the last thing you would want to happen. Before the wedding, the soiree gets at least 8-10 hours of beauty sleep.
Spa Treatment
With the continuous shopping spree, a random trip to the parlors, running after the vendors, your sure to get tired. Rejuvenate yourself with a pampering session at the spa. A spa treatment gets rid of the wedding stress, and all make you feel relaxed. A spa session also boosts up your energy.
Manicure
Imagine a beautiful mehendi design inscribed on your hand but suddenly a nail chips off, argh sounds annoying, right! To avoid such a disaster, you need to keep a personalized manicure set handy. Ditch the last-minute panicking and visit the salon as you get your manicure done at home. A mini manicure set is a must-have in your bridal makeup kit.
Read Also: 5 Things To Keep In Mind While Booking A Mehndi Artist
Detangling Brush
Indian wedding is a myriad of rituals and ceremonies where you need to change, not just your attire but also your hairstyle according to the occasion. Being the bride, you surely would want to have silky smooth hair for your wedding, which is why you need to have a compact detangling brush in your makeup kit — a detangling brush aids in smoothening out tangled tresses and also in styling the hair.
Read Also: Your Quick Guide for Buying Jewelry and Clothes Online
Hair Dryer
A classy hairstyle is what uplifts your bridal avatar. For a perfect bridal hairstyle, you need to have silky smooth well-washed hair. You would not want to end up with a messy braid after a good hair wash, which is why you need to keep a hairdryer in hand. A hairdryer is a must-have in your bridal arsenal and it, not just aids in drying your hair but also in styling your hairdo.
Read Also: 6 Budget-friendly Makeup Products
So these are a few bridal beauty tips. Liked the post? Have any other beauty tips in mind? Please share with us in the comments below your views on bridal beauty tips.