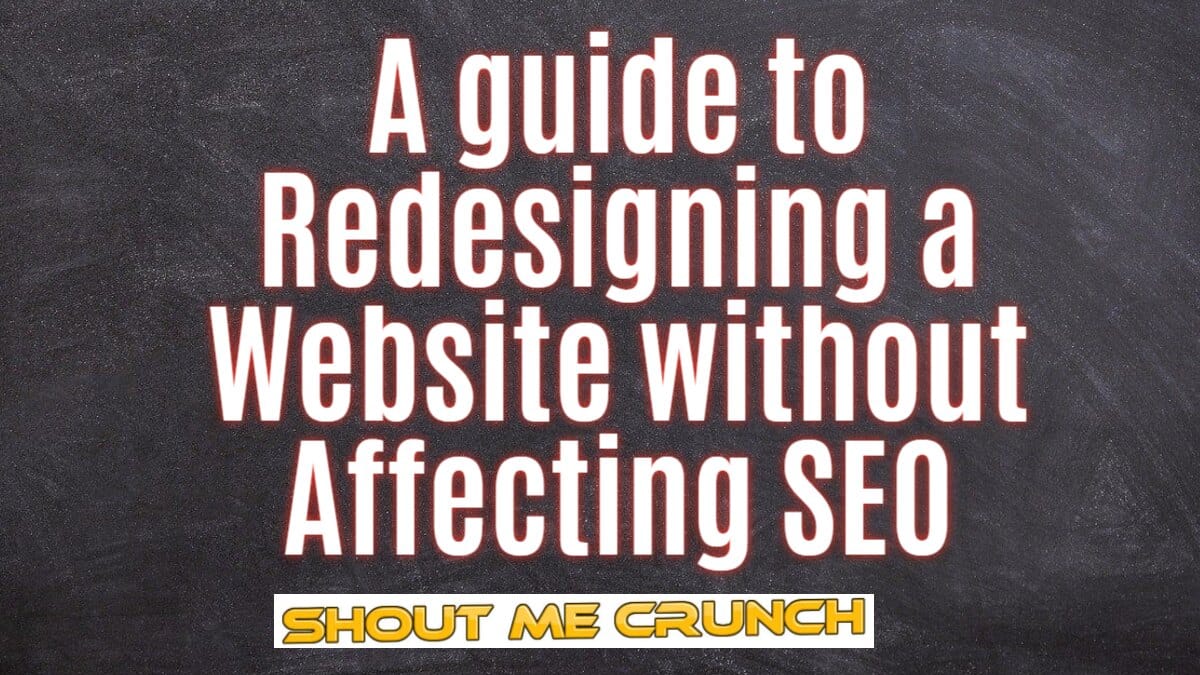 Designing a website is the very first thing looked at by the users. It increases the traffic on your website. The website's design should be eye-catching and user-friendly, but some designers make it dull and cover it up by saying that SEO will be affected if more added or omitted.
Do you want to redesign your website because more consumers are visiting? Or want to give a new look to your website? Want to add some more content?  Is it possible to redesign a website without affecting SEO?
Yes, it is possible. You can redesign your website better than before, and it also does not affect the SEO.
Redesigning the website gives a chance to use your brain more creatively and make it more interesting and attractive. Maybe you have thought about redesigning your website because now you have enough knowledge of your ideal consumers, and you can design for them better than initial days. If this is the reason, then for sure, it will give you a positive result by increasing the engagement or traffic on your website.
How can you redesign it?
What strategies Website Designing Companies use?
If Website Designing Companies redesign the website effectively without affecting SEO, your website will get stronger than before and make more profit. Qualified companies know well how to design or redesign an SEO-friendly website. So, it's essential to hire only professionals and specialized designing companies. You can take your time in deciding the best company because it's going to affect your whole ranking and the image of your website. No one wants to spoil the high-ranked SEO accumulated website in a minute.
Here are some tips for redesigning a website without affecting Search Engine Optimisation.
Do not forget the Index of the existing website
The old search engine optimized site index (all pages) should be preserved as a reference for redesigning the new website.
To obtain all pages from the existing website, you can use various tools such as using Google's Index, Crawler, sitemap, Google Search Console, and more.
With these tools' help, you can collect the main SEO elements to use in the new website, and it also excludes irrelevant and extra content. It helps in keeping the website precise and SEO-friendly.
You can use one of these tools according to your website size; if your website is smaller, using Google's Index is best.
Redesigning in Separate Environment
No one wants to put the website at risk. Whatever you want to change in the website, fix it behind the Internet users. Because putting the website at risk by fixing it openly can have a long-term effect on your business. If you want to add some new content, a new design, image, or want to eliminate something, do it before presenting it publically. The correct way to do this is to create an exact copy and put it on a dev subdomain or test site; by doing this, you can safely do all the users' processes.
Also, to avoid search engines can't find your work in progress, you can click on "Discourage search engines from indexing this site" or not allow robots to crawl your site.
Analyze the Redesign
If you have done all the major work of redesigning, it's time to give retouch to it. This examination and analysis of the design are called auditing. Auditing is just changing minor things such as font, color, the texture of the logo but massive auditing may cause serious SEO issues. If SEO is affected negatively, then it can lower your rank and will decrease engagement.
During audits, the main issues occur while compiling the pages, spacing, changing URLs, elimination, and change in HTML tags.
Several tools are available to resist this issue, such as you can use 301redirect, which informs search engines about the permanent change in URL. 301 redirects transfer all the value aspects from old to new URLs, and this saves capital of building the new one and maintaining the website's goal.
Every website has a different way of setting up 301 redirects. For instance, Apache server-based website implements 301 redirects within the .htaccess file. The easiest implementation of 301 redirects is only if you use WordPress.
But if issues are not prevented, it can affect SEO critically. If changed URLs persist, then you will lose the rank you have gained from the old link.
Activation of Redesign Website
Done with all three steps? Ready to show it to the public?
This is the most awaited step while redesigning.
DO NOT TAKE ANY RISK!
Review each and everything you have done till now properly until you are satisfied with your result.
Things to keep in mind-
The prevention you have taken when you work on redesigning behind the users, and you disallowed the search engine from finding your website, remove it before activating the redesigned website for users.
Make sure to use hard data to back up the decision you make.
Consider all the major steps before activation or laughing at your website.
For More Info, you can contact developers to hire Website Designing Companies for better performance.
Scrutinize changes in SEO rankings
Have you activated your changed website? Now time to sit back and watch the ranking, performance, functionality. You may not receive as good data as you expected, but it will take time if designers strictly worked on all steps; then, the SEO value is maintained, and there is no need to worry. Be considerate and watch the site growing at a slow pace.
Immediate good results do not prevail for a long time, and the only purpose is the effective result; it doesn't matter if it takes time. It should last long and beneficial for your business. That's all marketers should think.
You have your monitoring data in your hand and now start marketing. Daily slow improvement will give you more happiness than a sudden increase in rank.
I hope this article will be helpful to you.
Thank you for reading.
About The Author:
Hermit Chawla is an MD at AIS Technolabs, a Web design and Development Company helping global businesses grow by Web Development Company. I would love to share thoughts on Social Media Marketing Services and Game Design Development etc.
Facebook:- https://www.facebook.com/aistechnolabs
Twitter:- https://twitter.com/aistechnolabs
Linkedin:-https://www.linkedin.com/company/aistechnolabs?trk=company_logo