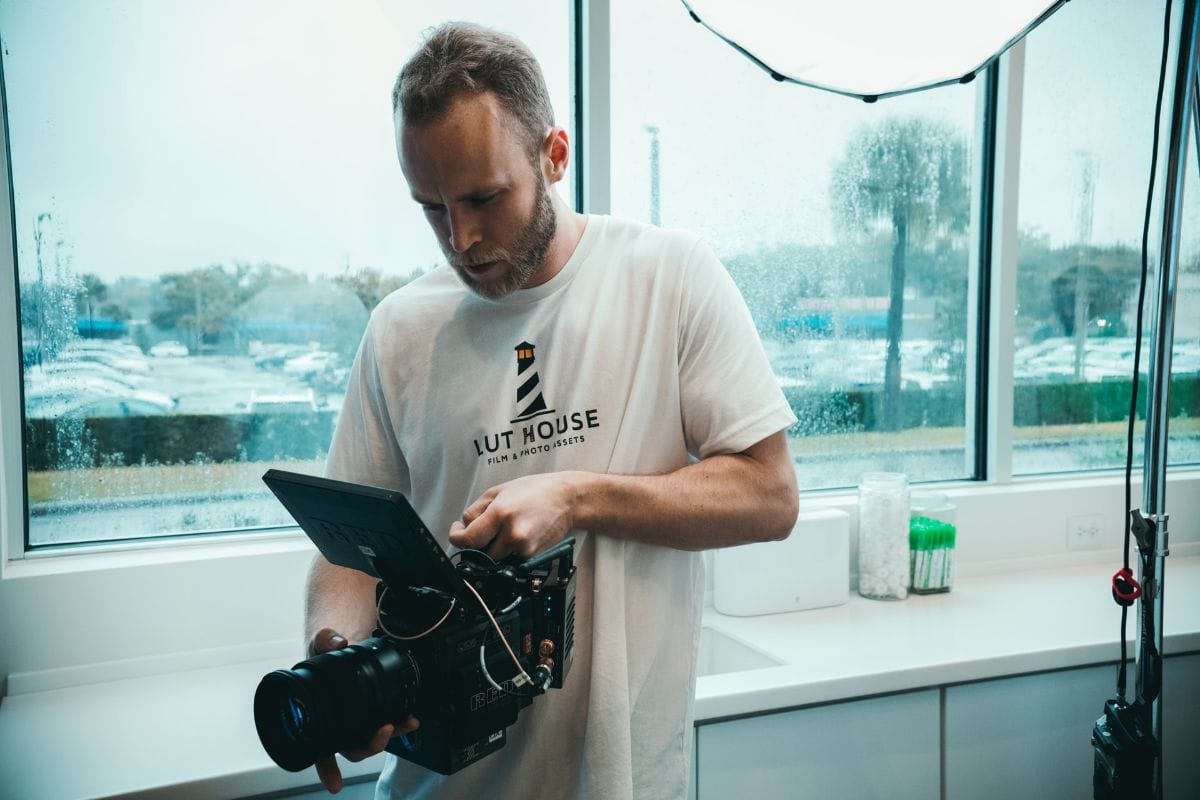 Recently, it has become easier to take videos, so the number of Youtubers has increased. Even if you are not Youtuber, I think there are more opportunities to send videos to someone or upload them to SNS.
Sometimes I also upload some videos on my Youtube Channel or Facebook, or Instagram, but before uploading them, I want to add captions and titles, trim them, and add some processing. Yes, a little editing can be done easily by processing with the smartphones that took the video. However, it can be challenging to stitch videos together or edit a little bit more complicated.
Although it is a slight reversal phenomenon, simple editing can be done easily on a smartphone, but when trying to edit on a computer, there are few simple and easy-to-use software. If you're using a MAC, iMovie is easy to use. People using Windows 10 will use a video editor by default. For serious editing, Adobe Premiere is famous.
However, it is expensive and highly functional, and it cannot be used without proper study. There are other high-performance software, such as free software, but it can be challenging to use.
Today, I'm going to introduce an easy-to-use video editing software which is called FlexClip. I tried using the video editing software FlexClip Video Maker. I think there are various ways to edit videos with it depending on your needs:
To edit a large video properly.
To upload to Youtube, trim the extra parts, add a title, add mosaics, mute sounds, add music, and so on.
To make a short trailer-like video, or you can make a short video like the title of your homepage.
Under such circumstances, when I was searching for software that was a little easier to use, I received information on FlexClip Video Maker software so that I will evaluate it.
What Is FlexClip
FlexClip Video Maker is a web browser-based video editing and making software. Therefore, it can be used without installing it. You can use it by getting an ID and logging in.
Pricing Plan of Flexclip
It can be used for free, but the image quality is low because the output resolution is 480p SD image quality. If you want to output high-resolution video, it will be a paid version. The basic plan 720p HD image quality is $ 59.88 with an annual contract. Plus Plan 1080p Full HD image quality with a yearly warranty of $ 95.88. At first, you can try the free version, and if you can use it, you can make it a paid version.
How to Use FlexClip
After creating an ID for FlexClip Video Maker and logging in, the management screen will appear. The feature of this software is that you can open and customize many sample templates. Therefore, if you have a template that can be used as a reference, you can create it as a reference. Templates are thematic. I chose one and made it.
This time, I will put it somewhere on the homepage later, and I will make it a video for introducing the blog. Therefore, it is a scenario that does not include audio. In that sample, several videos are combined. So I also tried using some videos.
First, upload the video.
Select the uploaded video and trim which part you want to use.
It's not a very big video, and even though it's a web-based tool, trimming is quick.
It's easy to zoom in and out. Since the functions are simple, the frequently used functions are easy-to-understand in the interface.
And then I enter the title.
For the title, select from the patterns and edit the characters to be inserted. You can also adjust the position. Adjust the length of the video from where to where. However, you cannot control the speed of character fade-out. I think this is a trade-off with the simplicity of functionality.
And after that, I also add a caption.
Select from the pattern and edit the characters to put inside.
You can select the font and position.
It will stitch together the edited videos that have been trimmed, and texts have been added with that kind of feeling. It can also be covered or faded.
The last step is exporting your work. When exporting, the resolution will be different according to the price plan. However, I think you can try the free version first and buy it if you like it. I tried using it for a while, and it is extremely easy to use.
Conclusion
As you may notice from my previous review, FlexClip is an easy-to-use tool for editing and making videos. It has various pre-made templates, it has all of the editing functions, and it's relatively cheaper than most of the same kind of tools. But I think it's more suitable for editing short videos rather than long videos.