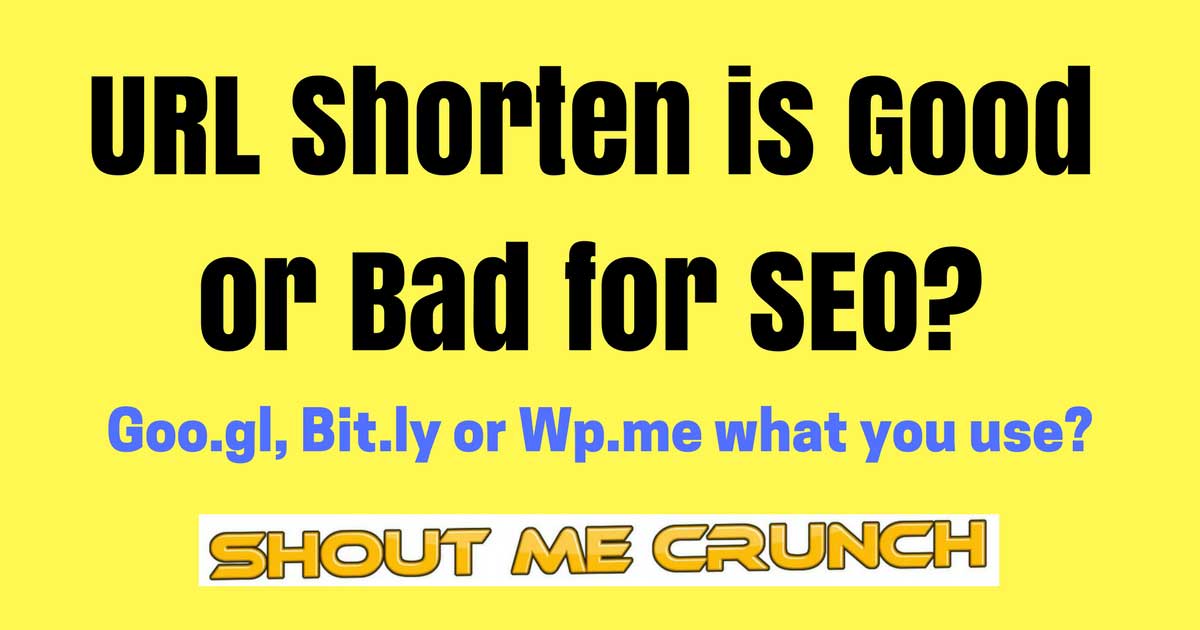 URL Shorten is very handy for Link Share. Long URL or where link/permalink is not English character you should use URL Shortener. But if you use a URL shortener, is it Good for SEO? Now it's time to answer URL Shorten is Good or Bad for SEO.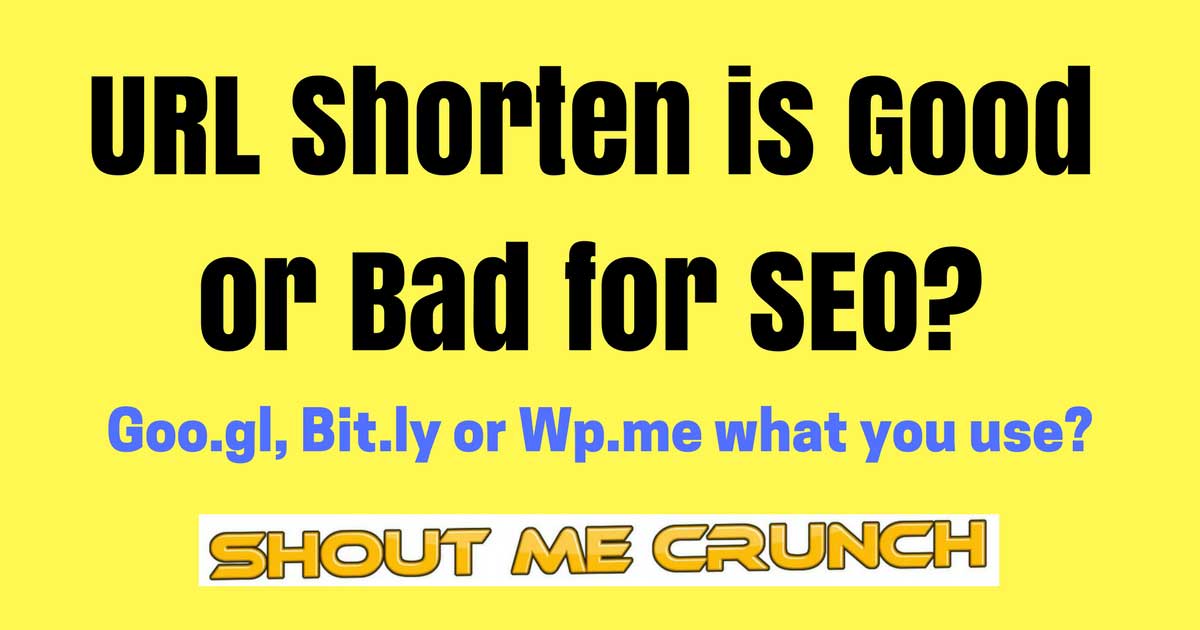 What is URL Shorten
URL shortening is the same link for a certain link. Like This Post's Link is:
https://www.shoutmecrunch.com/url-shorten-is-good-or-bad-for-seo/
But if you enable Jetpack you can get option the get the shortened Link like:
It's the same link as before.
When To Use URL Shortener
If you want to hide the address people will go after clicking
If your permalink is not pretty. If you want to know what is Pretty Permalink; follow the link.
A sample of Non-Pretty Permalink:
http://lekhaporabd.com/archives/tag/%E0%A6%AC%E0%A6%BF%E0%A6%97%E0%A6%A4-%E0%A6%B8%E0%A6%BE%E0%A6%B2%E0%A7%87%E0%A6%B0-%E0%A6%AA%E0%A7%8D%E0%A6%B0%E0%A6%B6%E0%A7%8D%E0%A6%A8%E0%A6%83-%E0%A6%AC%E0%A6%BF%E0%A6%B8%E0%A6%BF%E0%A6%8F
If your Permalink is not Twitter-friendly Like Twitter has a limited character to publish.
You want to track the count of the hit, Like Goo.gl has its own tracking.
Some Best of URL Shortener Company I Like to Use
Google URL Shortener: https://goo.gl/
Bit.ly URL Shortener: https://bitly.com/
Tiny Url Shortener: https://tinyurl.com/
WordPress has its own Shortener: http://wp.me/
There are some other URL shorteners, Who serve ad through your shortened URL and you have the opportunity to earn some revenue when people click your link.
Shorte.st
Linkshrink.Net
CPMlink.net
CPMlink.net etc.
URL Shorten is Good or Bad for SEO
URL Shortener is Bad!!!
URL Shortener is Bad. Real Bad for SEO. Know Why? Here is the main reason. There is a lot of interaction with your links on social media like on Facebook or Twitter. If you share the link with shortened some third-party tracking service failed to track the actual interactions with your links. Facebook Share, Facebook Like, Twitter or Stumble number will be reasonably low with your actual Link wherever your shortened link got thousands of Likes.
You can check your actual Link share and Like counts from:
If you are still confused, you will use it or not, the decision is yours. But from my point of view, URL shortens hurts the actual reaction count with your links in social media. And Search Engines like Google, Bing, Yandex definitely look for the actual interaction with your links in social media.
Share and Comment on your idea about link shorten and SEO.