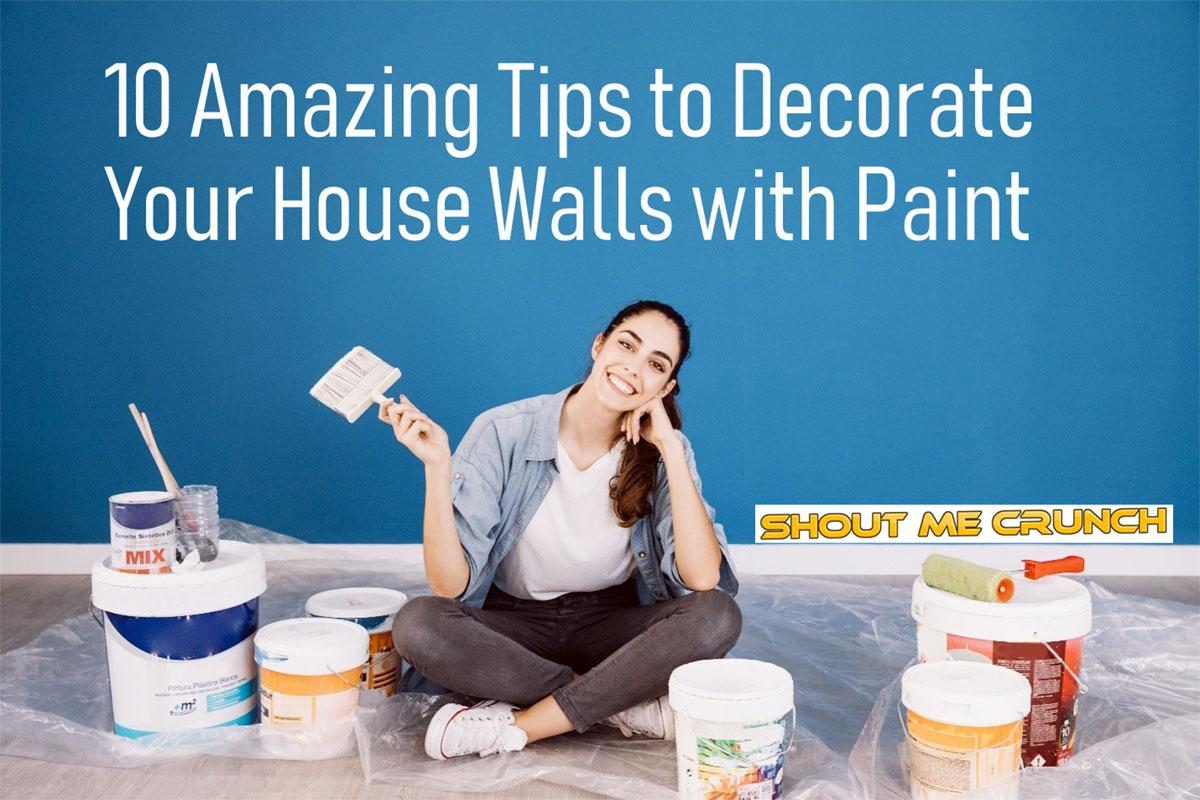 Follow my blog with Bloglovin
Did you know that all it takes to paint the interior and exterior side of the house is a foam roller and a can of paint? But a simple coat of paint is not enough to make the interior walls of the house visually appealing.
Have you ever wonders that your interior paint design has now grown stale or has outdated? Well, now is the time to refresh the design of the walls. To be honest, you do not need a professional painter, if you are a DIY fanatic and have ample amount of spare time on your hand, you can easily undertake house wall painting venture on your own.
There is a wide range of list of creative painting methods, and thanks to the internet, such ventures have now become easier to complete. So, why are you putting a hold on transforming the look of your living space? You do not need to add clutter via extra home décor or you do not need some extra space for them.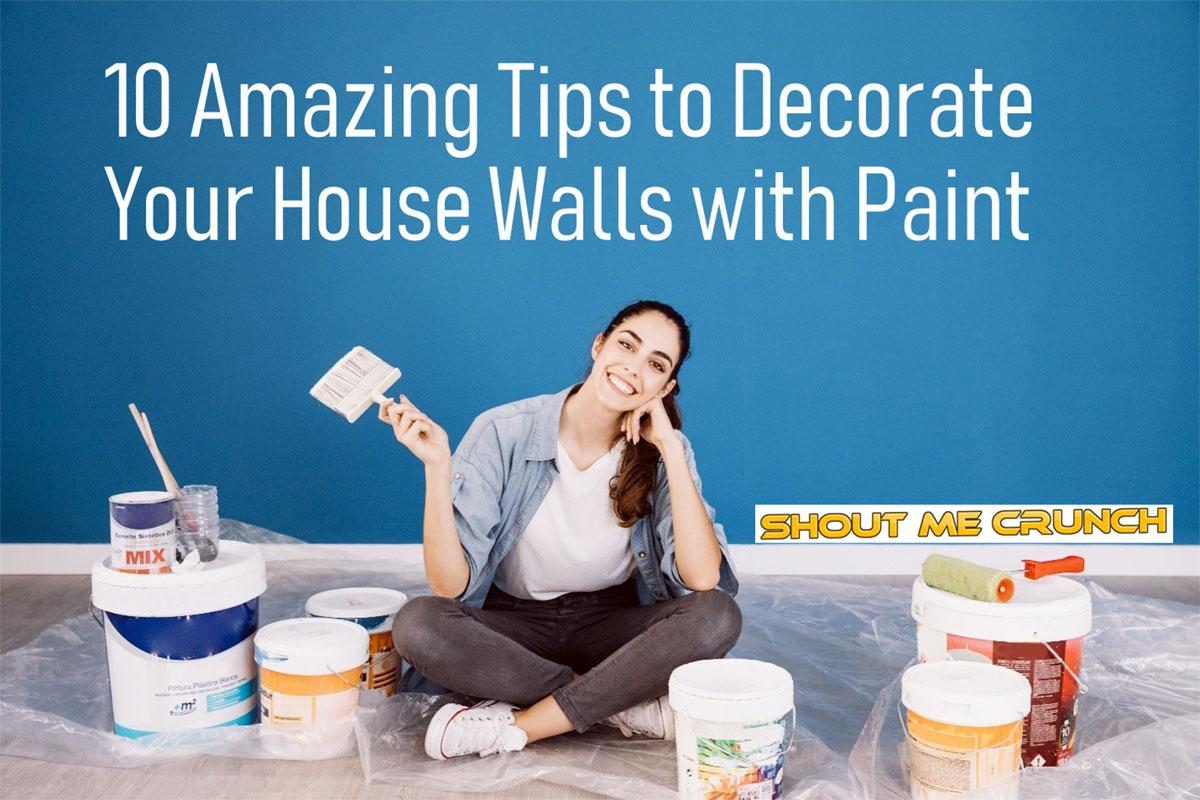 Here is a list of top 10 amazing wall painting decors that can undertake on your own. However, if you do not like the shenanigans of painting, you have the option to hire one of the best house wall painting services near your vicinity. But make sure that you educated them whatever you have in mind.
Tip #1: The Stencils
This one is particularly for our DIY fans, stenciling the walls is considered to be one of the easier and simpler ways to add a bit of intrigue and sophistication into your living space without the cost of hiring any professional painter.
What you would be needing is, order a stencil that ought to strike with your choice of style and spend the afternoon giving love to your walls.
However, there may be a situation that you're stuck for innovative ideas, well, you do not have to worry about that either. The internet is over-flowing with stencils inspiration.
Tip #2: The Checker-Board Theme
Why not opt for the checkerboard pattern? Not only will it eliminate the need for further home décor but it will indeed add plenty of lifestyle to your living style. What more? You have the option to paint the checker in neutral colors for textural effect or you may even add a splash by opting for a bold contrast.
Tip #3: Strié
Wondering what it means? Well, it is a French word that means streaking.
It is considered to be a stunning way to add texture and warmth to your living space. The Strié ought to blend in seamlessly with any design style.
All you need to do is, refer to a single painting technique that makes vertical or horizontal lines and tends to look similar to the linen material.
Tip #4:  Color Wash
Want to add a bit depth to your living space? There is no better technique other than color washing. Not only does color washing adds depth to space but it also uplifts the texture of the room space too.
For the color wash, you'll have to start with coating the base of your wall with a satin base paint, after that you need to use a large brush to paint over it to add a nice glaze.
Tip #5: Rag Rolling
As the name implies, this painting technique involves a wet rag that is rolled up and down. But instead of using a brush, why would anyone use rags to paint the wall? Well, using a rag to paint the wall will add a bit of depth and texture to the wall.
Tip #6: Sponging
Sponging is considered to be another painting strategy that is exactly how the name implies it to be: It involves the usage of a spongy paint roller or even a kitchen sponge to add a hint of dynamic design structure.
It's very simple to implement and to be honest, it does not require a particular painting training or skills, so it's a great undertaking for the entire family to take part in.
Check 7 Best Crafting and DIY Tutorial Apps
Tip #7:  Metallic
For a genuinely show-halting refresh, it doesn't beat metallic paint. The excellence of this thought is that there are a million and one different ways to apply it. You can paint your whole room a metallic shade to put forth and a la mode expression, or you can apply metallic accents for a progressively layered look
Tip #8: Harlequin
The great harlequin divider example will right away add life and development to your room structure, and it can work similarly too in the kitchen as it does in the main room or a nursery. Pick hues with unobtrusive complexities for an increasingly refined look, or decide on higher differentiations in intense shades, for a progressively dynamic and contemporary feel.
Tip #9: The Simple Stripes
Stripes are an ageless design style theme staple that will dependably look new and never seem to get outdated. In addition to that, there is a wide range of options to incorporate them.
Try to go for thin, subtle stripes will include smooth, quite a texture and visual appeal while big and intense contrasting stripes.
Tip #10: Polka Dots
In case you are not amazingly DIY-inclined but rather you are focused on refreshing the look of your room on your own. Well, this is the time to flip the switch and take a stab at including some inside spirit by a method for the polka dot. They could not be much simpler to apply, all you have to do it instantly punch them up in any space they are in. The one of a kind dose of upbeat making whimsy they include makes them well-suited for a kids' room.
Note:
Now, that you are done with the wall décor with paints, do not think that you are done with all the things. You have to remove all duct tapes and make sure that any spills or splatters have dried prior to removing them. You simply do not want to smudge them on the floor.
For latex-and water-based paints, you need to clean the brushes with water and cleaning agents, while oil-based paints will require spirits. You may use a painter's brush to clean and reshape the bristles of the paintbrush.
If you like my article on "10 Amazing Tips to Decorate Your House Walls with Paint", Please comment to inspire us.