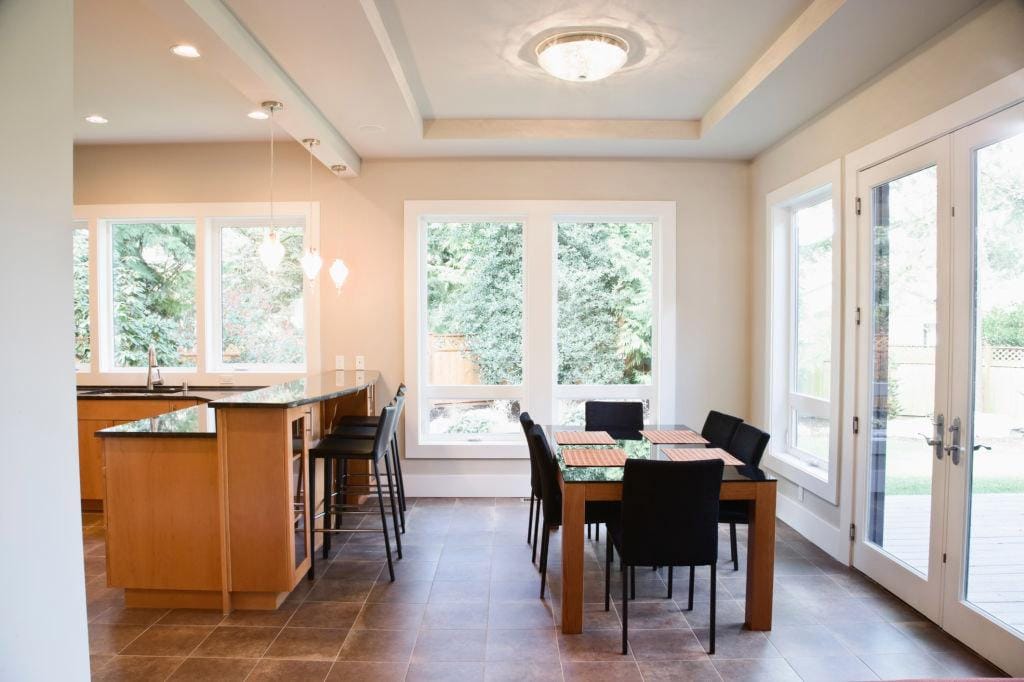 Dining rooms and living rooms are the most prominent areas of any house. These are the places where you introduce your guests and which can create lasting impressions on their minds. Therefore it is essential that you take utmost care while designing and renovating your dining room. You may want to take a look at catalogs like LTD Commodities that are available for free online or go through the below-mentioned list that can guide you through the process.
Tables & Chairs
Whether you select rustic, modern or vintage look for your dining room take care that chairs are comfortable and their arms slide easily below the table. Also, the table should not be too height or chairs should not be too short making it difficult to eat or serve. Keep a minimum of 3 feet space around the table. Tables and chairs don't always have to match as long as you work around a single cohesive theme. You can include elements like bold prints, frills or bows to the upholstery like chair covers, by the character of other elements.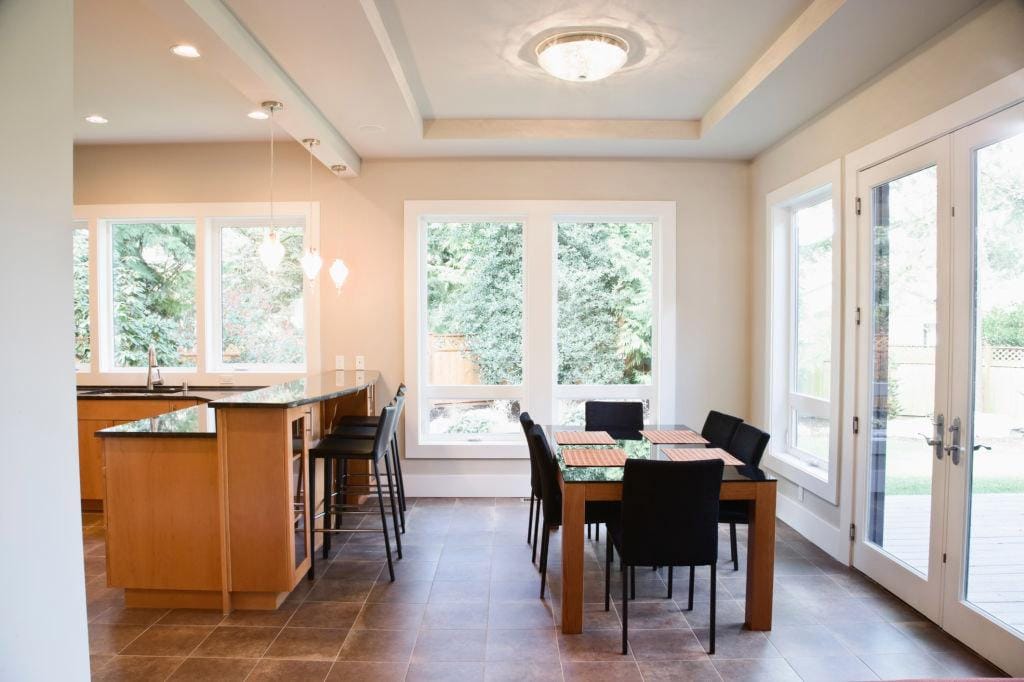 Staging Area
The staging area is a piece of furniture like buffet or sideboard that lets you set a dessert buffet, wine glasses, or coffee bar, etc. It's handy as you can take part in conversations without having to leave for refilling drinks or serving desserts and keeps the table less cluttered. When not in use it doubles as a display area in the dining room. You can also use small cabinet whose countertop can be utilized as a staging area.
Storage
Storage for your precious chinaware dinner sets and wine glasses is an equally important factor of the dining room. You can build a storage place in a wall niche or go for a cabinet which can be doubled as a staging area as described above. Having extra storage place in the dining area itself lets you store all those extra glasses, bowls and cutlery at arm's length.
Lighting
Lighting is a prominent factor to set ambiance or mood of the dining room. When selecting the chandelier to make sure that it is one-half to length and one-third to the width of the table. This creates a balance between the proportions of two and takes care that neither of them seems out of place. Get a dimmer switch installed to turn the brightness up or down to set the mood. You can include additional sconces or lamps to create a warm and pleasing ambiance.
Read Also: 10 Amazing Tips to Decorate Your House Walls with Paint
Colors and Shades
Colors or particular shades can have a tremendous impact on the atmosphere, mood, and appetite. Blue colors suppress hunger while red stimulates it. While selecting colors, you have to consider furnishing and upholstery. You can use colors like orange, red, blue, ivory, yellow, olive, etc. Combining two color tones is also a great idea. For example, you can use an olive green shade with brown table and chairs. Red walls along with black upholstery give a dramatic appearance. Your own personality, passion, and style, as well as the theme that you want for your room, decide the color palette for your dining room.
Drapes and Curtains
Drapes and Curtains can have a significant effect and aid in pulling together an entire appearance of the room. While choosing drapes, consider their purpose before thinking about style. Deciding whether you want to add color, filter light, simply decorate or add little privacy to the room allows you to narrow down on your styling options. For spacious rooms with ample sunlight, go for natural tones as sunlight often fades the colors of bright curtains. Curtains that are mounted correctly make your room appear bigger and enhance the décor. Therefore utilizing curtains with proper measurement is a crucial factor. If you want the draped look, your curtain should be 3 times wide than the width of the window. For a tailored appearance, panel's of the curtain should be 2 inches wider than the width of the window. Hanging drapes or curtains close to the ceiling instantly adds height to the room.
There are four standard sizes for drapes and curtains.
Brushing window sill curtains that are short with the hem just touching the window sill.
Brushing floor curtains slightly touch the floor.
Pooling at floor curtains that are draped at 2 inches or more over the floor.
Breaking floor curtains with the edges being carried 1 or 2 inches over the ground.
Rugs, arts, and accessories
Rugs are your friends and are highly recommended by interior designers as they protect the floor from being scratched by the legs of the chairs. A rug should extend at least three feet on all four directions of the table. Hence, even when someone pulls a chair out all four legs stay inside the rug. To come up with the perfect size of the rug, add six feet to the width and length of the table. There should be at least 18 inches of free space left around the rug's border. If you are a person who is not fond of rugs, you can use felt pads that can be attached to the soles of table and chair legs. From vases that can be used as a centerpiece to large oil painting which can help to occupy bare walls, there are many options available for you. Select minimum items of art that complement the overall theme to maintain a casual tone. These options to depend mainly upon your personal taste and theme that you want to follow.
Conclusion
To make your dining room warm, cozy, and elegant select right size of chairs & tables, maintain staging and storage area, opt for a fancy chandelier to set up the mood, drape the room to enhance the décor, choose colors that complement each other, add art and accessories, and adhere to a single theme. For a chic and casual vibe, keeping the design simple is always the best strategy. On the other hand, the inclusion of too many elements can turn into the cluttered and overwhelming setting.