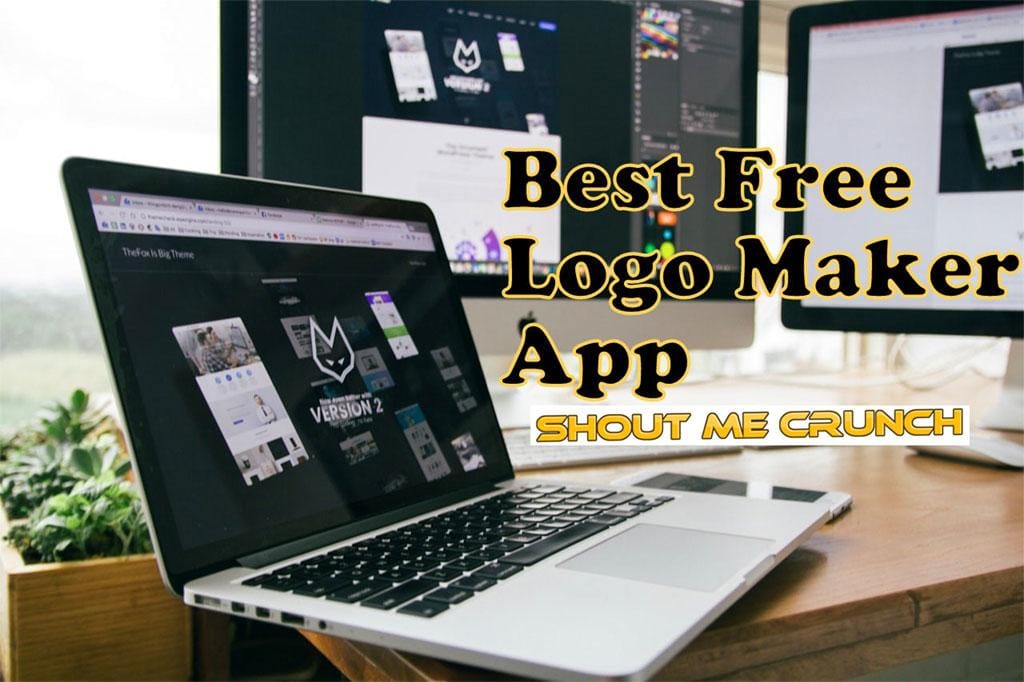 Choosing the right logo creation app is essential to develop a great looking logo design. It can help in building business and branding different products and services. The best logo maker tools come into handy when you desire to build custom business logo by yourself. You can come up with plenty of logo creation apps in the market that helps you design an enticing logo without facing any hassle. With just a little practice, you can be able to design a distinct logo for your business within a few minutes.
You need to have an access to a computer with a working internet connection. Also, you don't even have to employ a professional graphic designer to create a logo design for a specific website. All you need to do is download a great logo builder tool and follow the logo design tips to perform job hassle-freely. Having said, we have gathered the top logo creation tools in 2019. Read along to discover everything:
Logaster
Logaster stands as the online tool to develop great logo designs. It serves as the most utilized software to create logos fast and efficiently. You can get modified logos as the zipped file. It doesn't matter if a logo is in low resolution, you can download logos in higher resolution, paying about $9.99. Then, you can use this tool to build logotype or symbol logos.
Logaster
Shopify
You can look at the Shopify, a logo-designing tool that assists users in creating unique logo designs in a matter of just a few seconds. You can use Shopify this software free. Different businesses use this software to create business logos.
Shopify Logo
Designhill
You can create customized business logo free with Designhill. The Designhill Logo Maker has been utilized in more than 1000 logo designs. You can choose one of the design as per your color choice, text, and fonts. Moreover, you can purchase the free logo builder files to achieve unrestricted access for printing as many cards as you want.
Designhill stands as the mainstream crowdsourcing platform with having more than thousands of customers worldwide. Apart from utilizing the logo builder, you can create a professional logo design through launching a logo design contest in a website. You will receive about dozens of fresh logo concepts as a response to the design contest. Having said, you can make a logo with Designhill at very nominal rates.
Designhill
Foundry
Foundry stands as the remarkable logo design tool that has helped many users in becoming a professional designer. Through using this software, you can build logos directly from your phone. You can utilize it for a building stunning logo designs as it offers more than 3000+ symbols along with icons to choose from. You can also download more logo designs in PNG and JPG formats respectively.
Foundry
Logojoy
Logojoy can work as the real-life designer, but with no cost or back and forth. The smart learning AI utilizes a guided flow to assist you in making choices before generating great results. The built-in tools allow you to modify designs in a real-time environment. The entire process is free of cost until you come up with the pitched perfect logo that costs you as low as $20 only.
Logojoy
Top Tips to Design Perfect Logos
Now, that you know about the best free logo maker app, you are all set to design the best logo. However, before you start designing a logo, you need to go through following simple tips to design perfect logo designs:
Understand Your Clients' Brand
The first and foremost step to take when designing a custom logo is to discover in-depth details about your clients' brand. Almost every business is unique at least to some extent. You should discover the slight differences between brands. Understand what makes a brand stand apart from others. You can read the clients' design brief as you can receive some hints. However, if there are not any details, in brief, you can ask clients about relevant questions.
You can ask a client about the target audience. Discover the ideal audience of a specific service or product that a business offers. This information is significant for a logo designer. Such information can help in choosing the right design aspects of color, shape, font, symbol, and much more.
Select Theme & Prepare a Rough Sketch
Based on the client's industry type, you can choose a logo design category so that a logo design is more focused, enabling you to concentrate properly. It is essential if you are choosing an online logo builder since you have various logo design categories to choose. Taking the right decision can lead to a perfect pitched logo and rapid design.
It is a good idea to create an outline of a logo design before starting the process. You may start by drawing different logo ideas on a paper. To keep things simple, you should not try filling in colors on the sketches. It will help you get a realistic overview of the way a logo will appear. You can provide a client with a rough sketch and wait for the response.
The moment you receive proper feedback along with approval from the client, you can expand, and elaborate a design idea. Another simple way to perform the same task is to use an online logo builder that will save your time and allow you to make a logo creatively.
Keeping Things Simple
One more vital tip you should pay attention to is the simplicity of design. The logo is supposed to be a tool for communication, it must be kept as simple as possible. You can design a logo in a way that people receive a message at the very first glance. It is the reason that many global companies have made a simple logo design. For instance, Nike has a simple and swoosh logo design, and Apple's logo is simple with a bite.
Final Words
So far, we have revealed the best logo creation tools. If you know about more logo creation tools, then feel free to mention.
Author Bio
Gerry Wilson is a passionate blog writer who loves to write about technology/Apps related articles. Follow him on Twitter for further details.