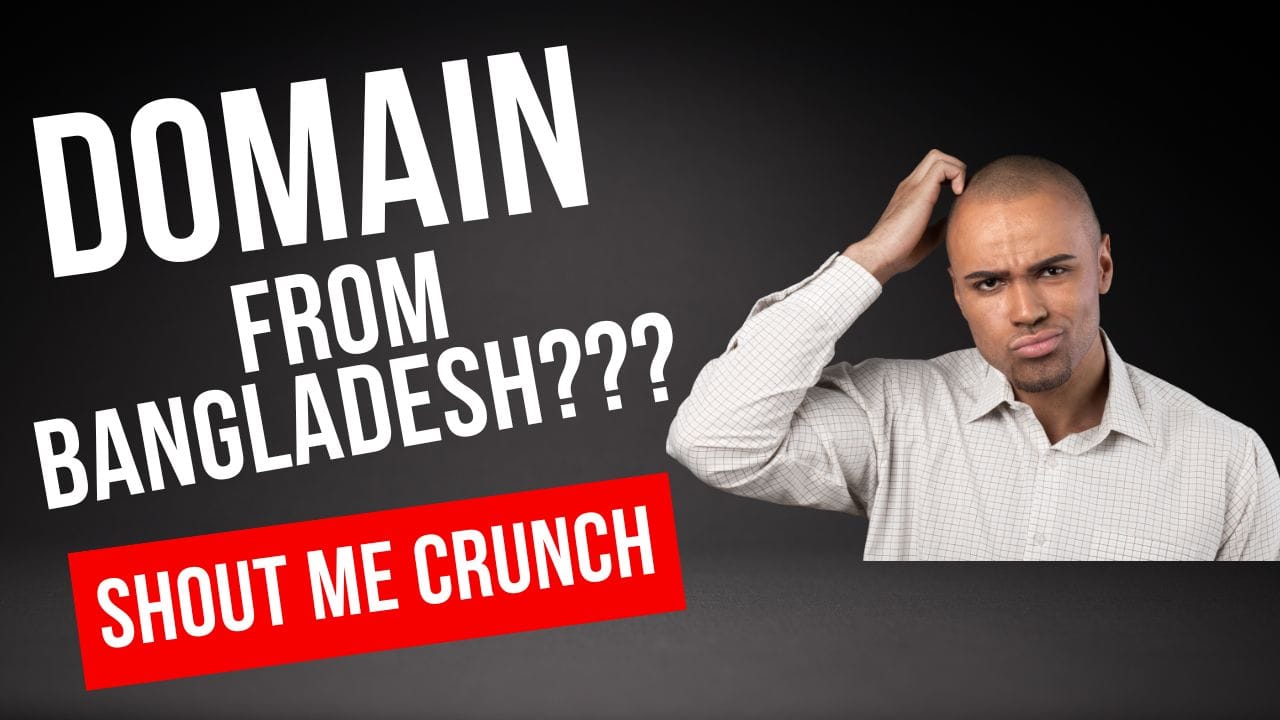 Pay attention, Bangladeshi domain buyers! You must read this article before making any judgments. The domain market in Bangladesh has its fair share of deceptive companies. So, it is very important to be careful when buying a name. Don't buy from dishonest sellers. Instead, use the information and tips in this post to make sure you buy domains in a safe and trustworthy way.
Why is Domain Article Important for Bangladeshi Clients?
In today's article, we'll look into domain purchases, with a particular focus on the experiences of Bangladeshi website owners. It is worth noting that many Bangladeshi website owners prefer to use local hosting and domain companies. Many of these providers, however, do not provide comprehensive control or full access to their domains. As a result, users frequently run into issues with their domain providers when renewing the domain after one year. To address this issue, we shall explore BOSS HOST BD, a reputable online Bangladeshi domain provider.
What is Boss Host BD?
BOSS HOST BD: A Trustworthy Bangladeshi Domain Registrar
Currently, the company uses the domain services provided by BOSS HOST BD. We know their service firsthand because we have over 50 domains registered under our account. BOSS HOST BD serves as a Resell Biz reseller. What distinguishes them is their remarkable degree of support and assistance, which far exceeds industry standards.
Why Should You Use BOSS HOST BD?
Unlike many other Bangladeshi domain providers, BOSS HOST BD gives users complete control and access to their domains. This facilitates management and renewal procedures by removing unneeded complexity or constraints.
Extensive Domain Portfolio:
BOSS HOST BD offers various domain TLDs, allowing users to discover the domain name to match their business or website.
Dedicated Customer Service:
BOSS HOST BD's exceptional customer service is one of its most notable qualities. Their crew is instantly ready to resolve any complaints or difficulties as they arise, ensuring that their customers have a seamless and trouble-free experience.
Points you need to know before Domain Buy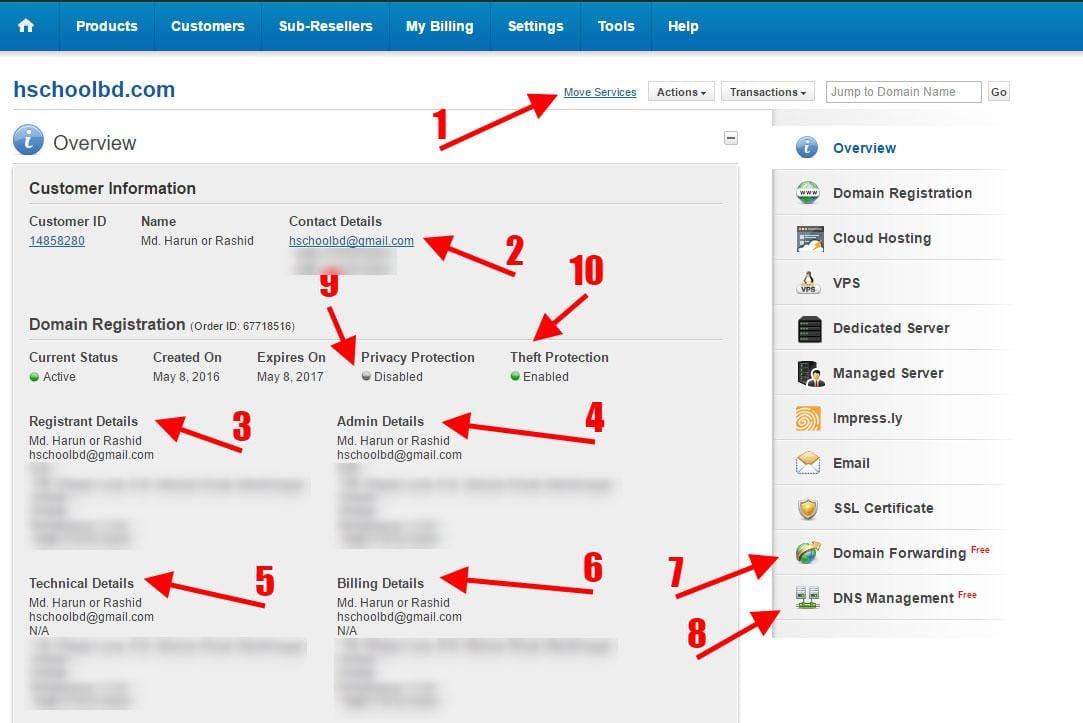 The following things must be taken into account before buying a domain:
Obtain Actual Domain Control Panel:
Rather than relying on a third-party API-connected panel, ensure you have direct access to the domain control panel. Sadly, many domain registrars offer this configuration, which may reduce your control and flexibility.
Ensure you have access and ownership rights to your domain and any connected accounts. This will allow you to carry out necessary tasks, such as switching your domain's hosting company if you so choose. You can also use DNS services, alter your nameservers, and establish privacy policies for your domain if you have access as a reseller.
Domain Transfer and Movement:
Determine whether your domain provider allows you to relocate your domain to a different provider and, more precisely, whether they permit free domain movement inside their network. For instance, Resell Biz enables smooth domain transfer across Resell Biz accounts.
Changes to Nameservers and the Use of DNS:
Verify that your domain provider permits simple nameserver control so you can customize DNS settings to meet your needs. This feature is essential for your website to perform correctly and drive traffic.
Privacy Policy and DNSSEC:
Check to see whether your domain provider has a privacy policy feature that enables you to secure the personal data you registered for the domain. Check if they offer DNSSEC (Domain Name System Security Extensions) to improve the security of the DNS infrastructure for your domain.
Costs of Domain Renewal:
Before purchasing, find out how much it will cost to keep the domain after its initial registration time. To prevent any unpleasant shocks in the future, it is imperative to have clarity regarding the renewal pricing.
By considering these factors, you may choose a domain wisely, ensuring you have the necessary control, ownership, and flexibility to manage and maintain your online presence.
If you are Bangladeshi and don't know still from where you will buy the domain, please see the following video.
So, The last point is if you want to buy a domain, at least talk with Boss Host BD first. If you don't want to buy a domain from them, no problem. But get a good suggestion first from them about domains.
Last Verdict – Buy Domain Only From Boss Host BD
When purchasing a domain in Bangladesh, selecting a supplier that provides extensive control, a diverse selection of domain options, and dependable customer service is critical. BOSS HOST BD distinguishes itself as a reliable online Bangladeshi domain provider, providing great service and support to its clients. Users can streamline their domain administration and renewal operations by using their domain services, guaranteeing a consistent website appearance.