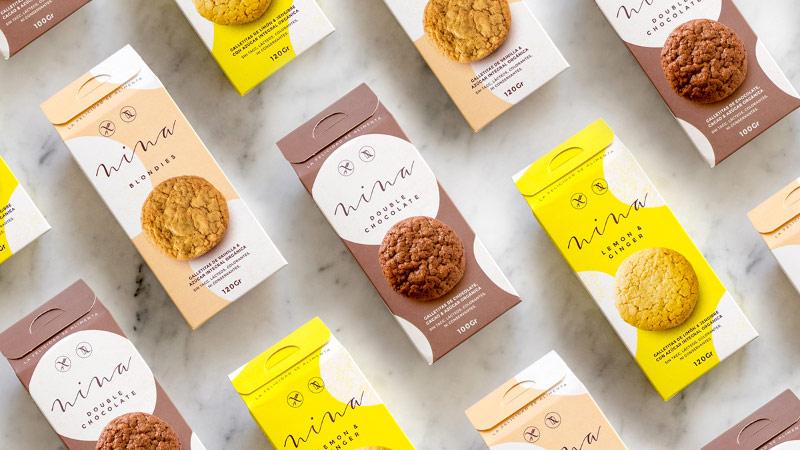 Change is inevitable, evident from how the products are packed and presented to the target audience. In today's world, unlike in the old times, products need better containment and a better presentation to entice customers because the competition is tough, and many brands offer similar products.
Every product has different needs when it comes to packaging, especially cookie boxes. It is because cookies are liked, loved, and consumed by people of every age and gender worldwide. They make amazing presents, snacks for late-night munching, and party or wedding favors.
6 Tips to Make Your Cookie Packaging Boxes Tempting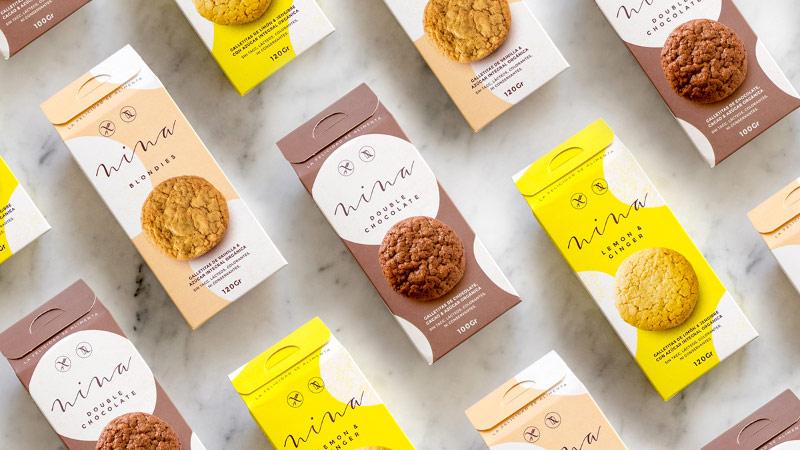 Custom-printed cookie boxes are the way to create more impactful and expressive presentations, as they are the most versatile in compelling customers that it is the product they need.
Custom Shapes:
Unique custom shapes play an essential role in grabbing customers' attention, as product packaging is the first thing they interact with when they enter a shop. 
Cookies are unique and come in different shapes, sizes, and colors. To give them an appropriate presentation, go for boxes with window cutouts or custom cutouts in other shapes that display the product most effectively. Customization offers die-cut boxes in shapes like pillowcases, gable boxes, magnetic closure boxes, flip-open encasements, and many more. They not only enhance the aesthetic appeal but also protect the product.
Perfectly Fitting Sizes:
Sizes are one of the things that are overlooked by most companies while creating packaging for the products. It is essential to give cookies perfectly fitting boxes to stay in place as it prevents the potential damage to the product inside the box and from the outside during shipping and handling at the retailer, such as hitting or falling.
Besides protection, perfectly fitting sizes create a responsible and trustworthy brand image because you do not want to create misconceptions among the customers by packing the product in a relatively larger box than the product that is packed inside.
Bespoke Designs:
A plain box is not worthy of a brand that wants to create market recognition and increase the value of a business and a product. Custom printing provides companies with boxes that give an identity to create an everlasting impact on the audience. Go for custom logos, imageries, patterns, and information or colors representing the brand. For instance, if you associate a particular color with your brand, it will become easy for the customers to identify you in other brands that offer a similar product.
Laminations:
Quality is everything!
A product is always judged by the quality of a box because no one has time to make comparisons and evaluate the pros and cons of the product while standing in a shop. To solve this problem, customers use product boxes as a guideline or a standard to judge the quality of the product.
Lamination is a plastic covering in different finishes like glossy or matte and semi-gloss that gives a fine and polished appearance. It also helps create durable and reliable packaging by making it water and moisture-proof.
Foiling and Embossing:
A little fancy is never out of fashion!
Customization has revolutionized the way products used to be packed. Unlike plain boring brown boxes, go for custom foiling or embossing for logos or the information that needs to be highlighted to grab the customers' attention. 
Combining different colored boxes with golden or silver foiling gives the product a very classy and expensive outlook.
Embossing is an art of raised ink, which you can use for the most crucial information that helps you purchase the product. For instance, getting the flavors of the cookies on the box in embossed ink instantly lets customers know what they are going to buy or what they are looking for.
Mixing and Matching:
Customization's most advantageous and beneficial feature is that it does not limit you to a single print or a particular shape for a product. Still, you can mix and match all these techniques to create a box that creatively portrays your business's image. For instance, instead of going for a box, you can choose a pouch or a bag with cutouts, lamination, embossing, foiling, or other embellishments to create a distinctive image in the market. Where every cookie comes in a box, packing your product in Kraft wrappers with custom stickers can create more impact on the target audience.
Advancements in technology and trends have made it tough for companies to get the desired packaging most affordably. Perhaps, It is not the case with Cookie Boxes because these dealers always deal in bulk, significantly reducing each box's price. 
The cleverest and most beneficial thing to do with your product packaging is to tempt the customers with the most critical issue, such as environmental pollution. Custom cookie boxes in the USA are eco-friendly, recyclable, and biodegradable. It entices customers to go for your product instead of something that creates a more damaging impact on the environment,
It does not matter if you are a small business or a large brand because customization offers equal opportunity to everyone regarding packaging. It depends on you to choose what suits you the best and serves all your products in business needs.