Dhaka Faridpur Golden Line Counter
Dhaka-Faridpur-Dhaka AC Bus Golden Line Ticket Counter Phone Number
If you need an online ticket for Dhaka-Faridpur-Dhaka route, you should choose Golden Line Paribahan. Golden Line Paribahan is in partnership with Azmiri Enterprise. Recently in Eid Season, I need to go to Faridpur from Dhaka. I was a little bit frustrated finding the AC bus ticket from Dhaka to Faridpur. I don't even know the name of the buses of this route.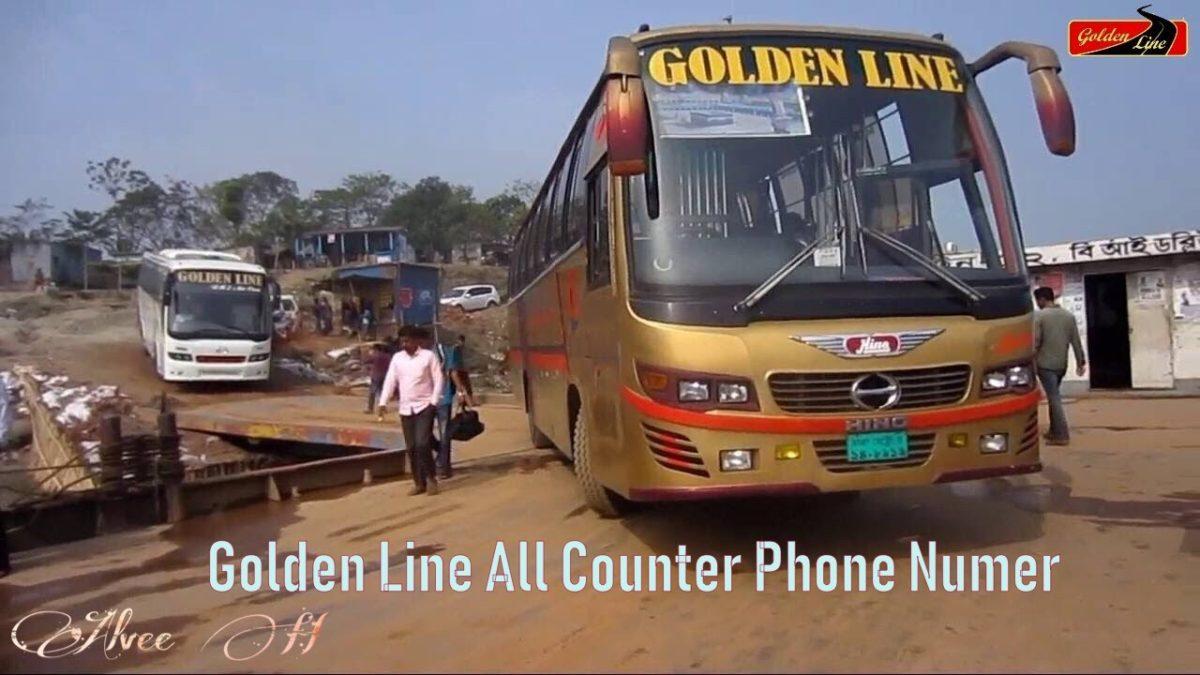 So How to I Reach Faridpur by AC bus?
I bought AC ticket of the Dhaka-Shatkhira-Jessore route. My bus was SP Golden line. SP Golden line is not the same bus as Golden Line. People easily confuse them. So I got AC ticket from Dhaka to Jessore. But I got down from the coach on Rajbari More, Faridpur. From there the New Faridpur bus stand is only 2-3 Kilometer. I took an auto, and it costs me only 10 Taka from there.
Whats the loss is that?
I have to pay the full fare (Eid Fare) of 1300 Tk. for each ticket. It's the price of the whole route from Dhaka to Jessore / Satkhira. If I know that there is another travel name "Golden Line" and they have AC bus. I will try, to get their AC ticket in the first place
All Ticket Counter Number of Golden Line Dhaka – Faridpur Route
I had collected their ticket when I was coming back from Faridpur to Dhaka. So if I need to go Faridpur ever, I can check the counter telephone number from here and book my ticket.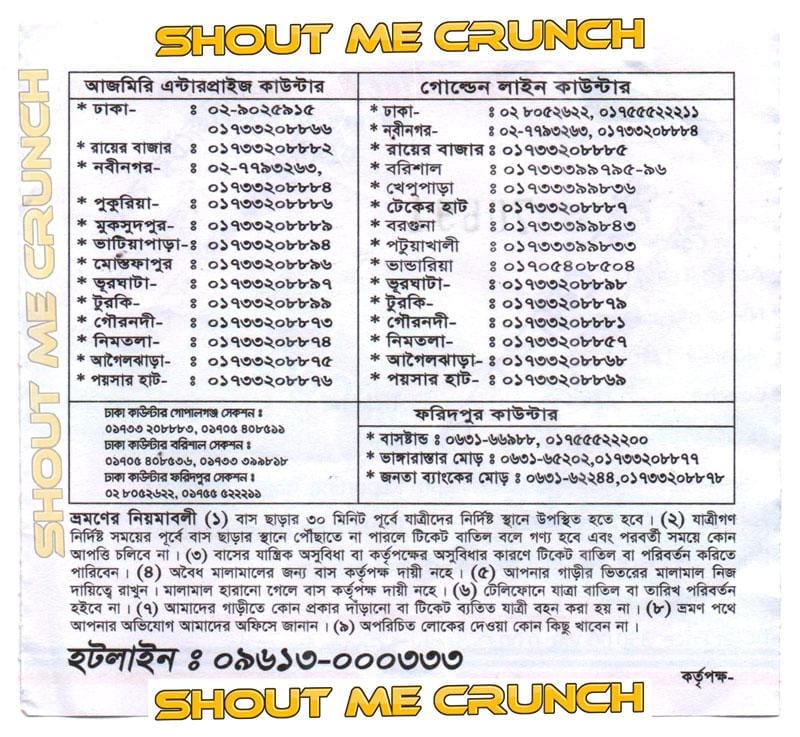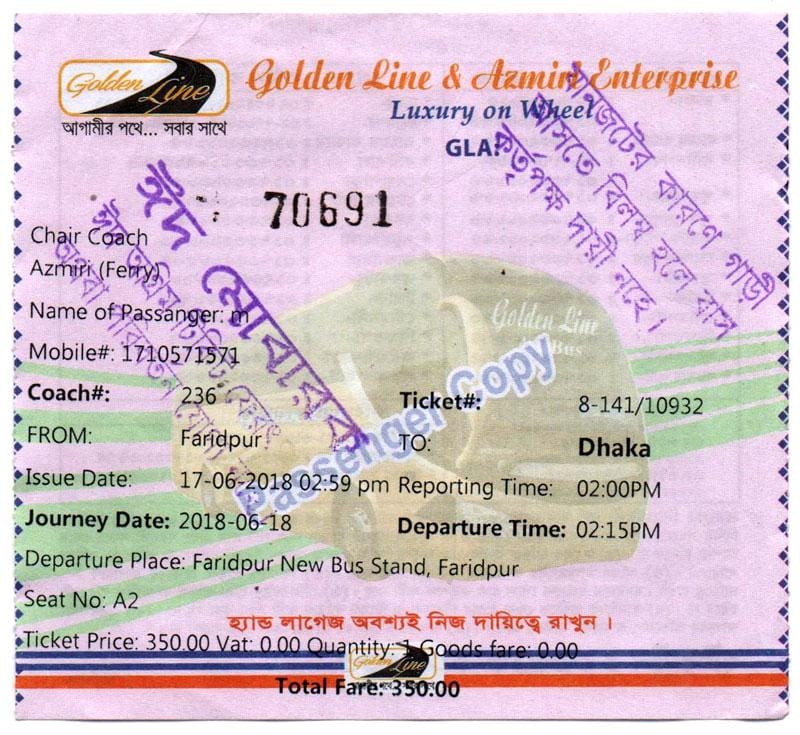 They got three separate sections in Dhaka Counter.
SP Golden Line Dhaka Counter Gopalgonj section: 01733-208883, 01705-408511
SP Golden Line Dhaka Counter Barisal section: 01733-408536, 01733-399818
SP Golden Line Dhaka Counter Faridpur section: 02-8052622, 01755-522211
In Faridpur, they got three counter locations. One is new bus stand, in Vanga Rastar more and another one is in Janata Bank Mor.
They have some particular guideline for the Golden Line Passengers
You need to reach the bus station 30 minutes before the departure of the bus.
If you fail to reach the bus station in 30 minutes, your ticket should be considered as canceled.
Bus authority can anytime suspend your ticket.
If you transport, any illegal material Bus Company will not be responsible for that.
Keep your material in the bus safely; bus authority will not take any responsibility if your baggage or any material lost.