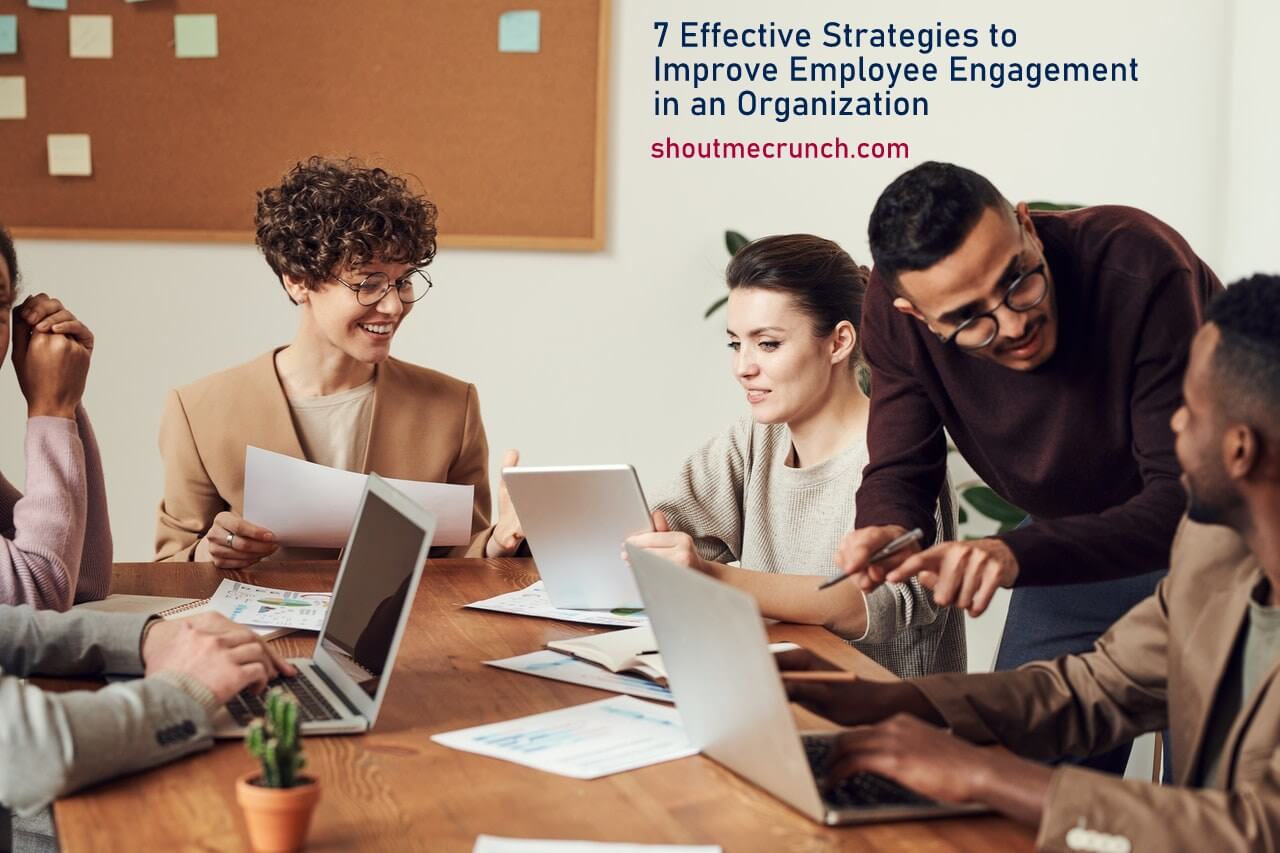 Employee engagement is a very important factor used by many businesses in which the employer engages with the employees which help the company in retaining employees, and makes the employees work for the long term. but not many employers know how to engage with their employees.
This is why we have come up with this blog that provides you with various information about effective strategies to improve employee engagement in an organization, and the benefits of implementing employee engagement strategies.
Before we dive in, let us first know what employee engagement is.
What is employee engagement?
Employee engagement can be defined as the amount of dedication an employee shows towards their company as a positive outcome of organizational rewards and recognition.
Examples of employee engagement rewards and recognition are:
New joinee welcome kits
Rewards for recognition for work (employee of the month rewards, etc..)
Encouraging/ motivating them and always trying to have a good conversation.
Asking for feedback every now
What happens when your employees are not engaged and motivated?
The first possible negative outcome of a disengaged employee is their drastically low performance. They apply for unnecessary or uninformed leaves.
They might adequately perform their daily tasks, but there would be no passion, energy, or excitement in the work they do in comparison to the engaged employees.
Having an effectual strategy helps create a better work environment, reduces staff turnovers, and positively impacts company profits, etc.
Benefits of engaging with employees
Now, let us dive into the benefits of engaging with employees.
1. Increased productivity and positivity
When you reward and supply the right tools to your employees, it makes them excited and happy, and when they are happy at what they do, they tend to be more productive to keep up their good work. They may also get better than usual at what they do. How do you encourage and motivate your employees in your organization?
2. Reduced absenteeism
When an employee loves the work they do, they reduce the number of leaves they apply for. and they try to be present as much as they can. In fact, studies have proved that engaging with employees can reduce up to approximately 40% of absenteeism among employees.
3. More success and better customer/client satisfaction
Making employees satisfied and happy makes them work harder, perform well and show more positive outcomes. Employees work hard to make the target customer or client happy and satisfied by reaching the result you promised to serve them.
And, when the client is satisfied, they may come up with more requirements. Which in turn leads to the growth and success of your company.
Now that we know the various benefits of implementing employee engagement, let us move on to the various factors or strategies to improve employee engagement in your organization.
7 Effective Strategies To Improve Employee Engagement In An Organization
You can follow the following steps or strategies to improve employee engagement in your own company or organization.
Firstly, Employees will have to establish a sense or feeling of belongingness towards your company for them to truly engage with your company. For that, you must make your employees understand the core values, goals, and company culture.
1. Provide your employees with the right tools
In recent years, due to the covid 19 pandemic, your employees might work remotely. You have to work hard to make your remote workers feel a part of your company even when they're working from home. You may engage with your work-from-home employees by providing them with work from home accessories, supplies and tools that they may require and will be essential for their home offices.
Supplies like an ergonomic chair and a table will be more than enough to satisfy them and make them happy.
2. Encourage your employees and communicate well with them
Encourage your employees to work hard. And always try to have a good and positive conversation with them. Having a good conversation with employees will increase morale. Which impacts the profit of the company. Various studies show that engaged employees are 17% more productive than disengaged employees.
3. Organize fun team activities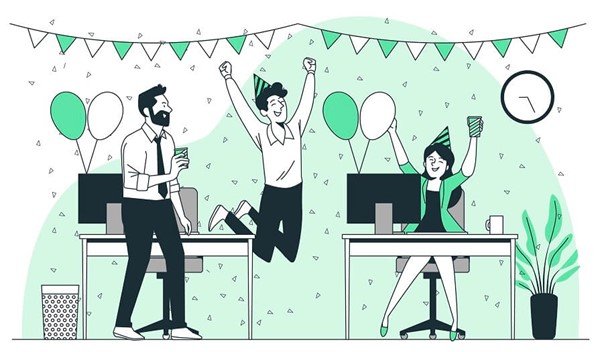 When your employees have fun, they tend to communicate, get along well or cooperate with their colleagues. You need to organize fun activities at least every 2 weeks to increase the positive environment in your company. When organizing activities, it is rather good to play during work hours than after hours.
4. Employee feedback
Feedback is essential for growth and development. Requesting feedback from your employees will let you know what strategies you implement are giving you positive results, and what aren't.
You need to let them share their thoughts and point of view about their work and the environment around them. Listen to their honest feedback and act on it.
5. Recognize and reward your employees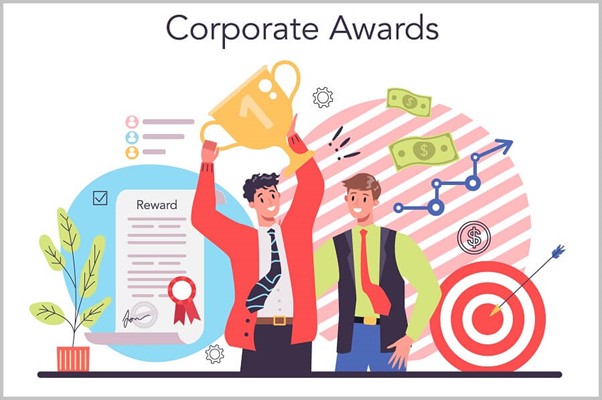 Always recognize your employees for the hard work they do and the goals they have achieved. Recognizing their work will make them feel valued and that they have served the company in a good way.
It satisfies them and it might make them keep up the work. Rewarding them as 'employee of the month', or giving them a free day off, a cash prize, etc. will make them feel very grateful and will encourage them to be more productive.
6. Celebrate important work anniversaries
Celebrating anniversaries and having fun activities along with your employees makes them feel happy and proud of their company. It will provide an opportunity for your employees to bond with other colleagues and get to know each other. It shows your dedication and care and that you value their teamwork.
7. Reward and recognize your employees even when they quit
Like you provide your new employees with welcome kits when they join, you should also reward them with a farewell kit and appreciate and recognize them for what they had done while working in the company.
This will make them satisfied and grateful for the time that they've worked in your company. And they might also join back when they get the right opportunity again.
Role of HR professionals in employee engagement
HR professionals play a key role in creating and maintaining communication channels between employees and management.
One way that HR can help improve employee engagement is by ensuring that employees feel like they are a valuable part of the company.
This can be done through effective communication and by providing opportunities for employees to provide feedback and input on company decisions.
Additionally, HR can help create a positive work environment by offering support and resources to employees.
Final Words
These employee engagement strategies are proven to be working by various research. But it might not work for every company. Each company has its own work environment, values, and goals, and with that comes different requirements and challenges. That is why you need to make your employees understand your work and company culture and also act upon the needs and requirements your employees want. Both employees and employers have to be flexible and understanding.