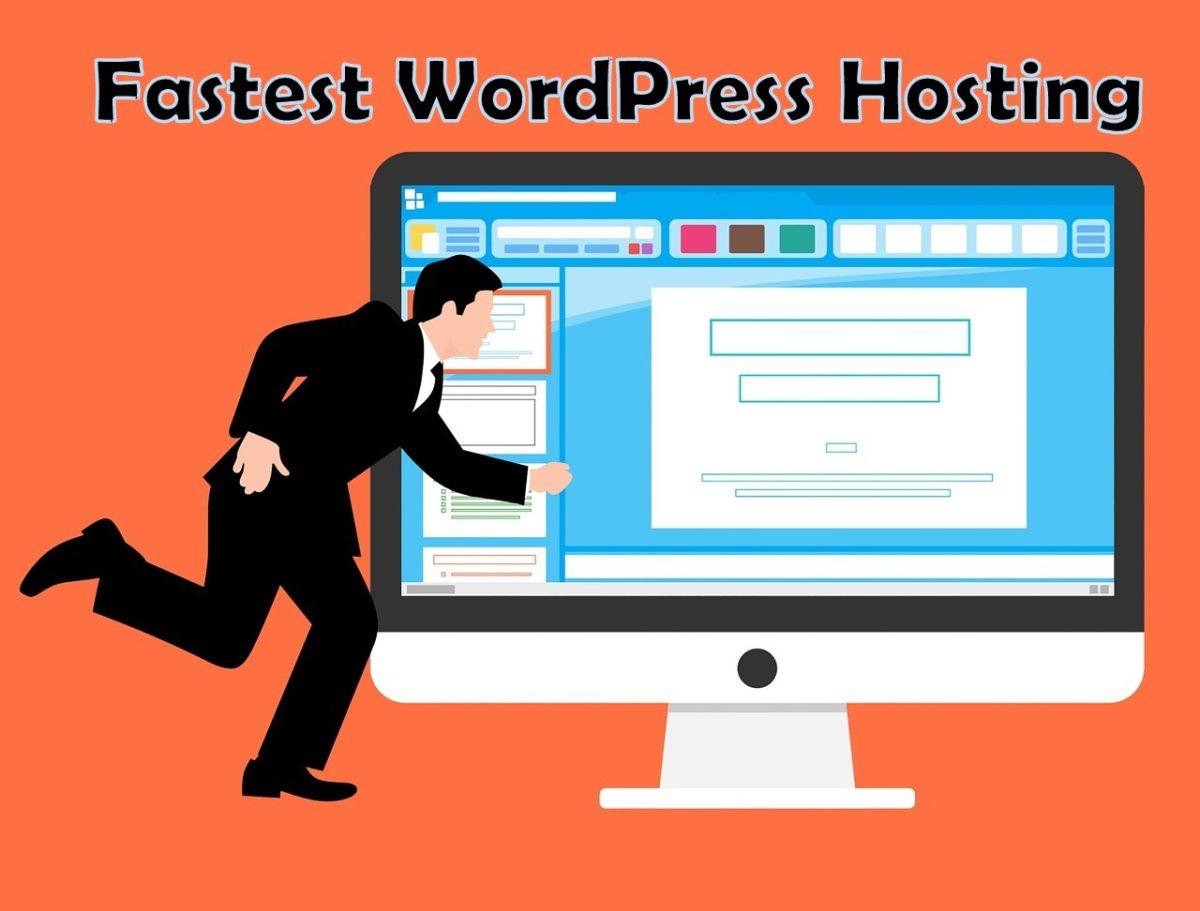 If you are looking for the fastest WordPress hosting in 2021, I am going to tell you what it is. Before reading the whole article on WordPress hosting, let's focus on some significant issues of the fastest WordPress hosting in the market.
WordPress is the popular CMS of recent times. Almost 90% of the blogs and personal portfolios are running on WordPress. The main reason for using it is highly customizable. It has lots of free plugins, lots of support groups, and the most important thing is 90% of the themes and plugins are absolutely free.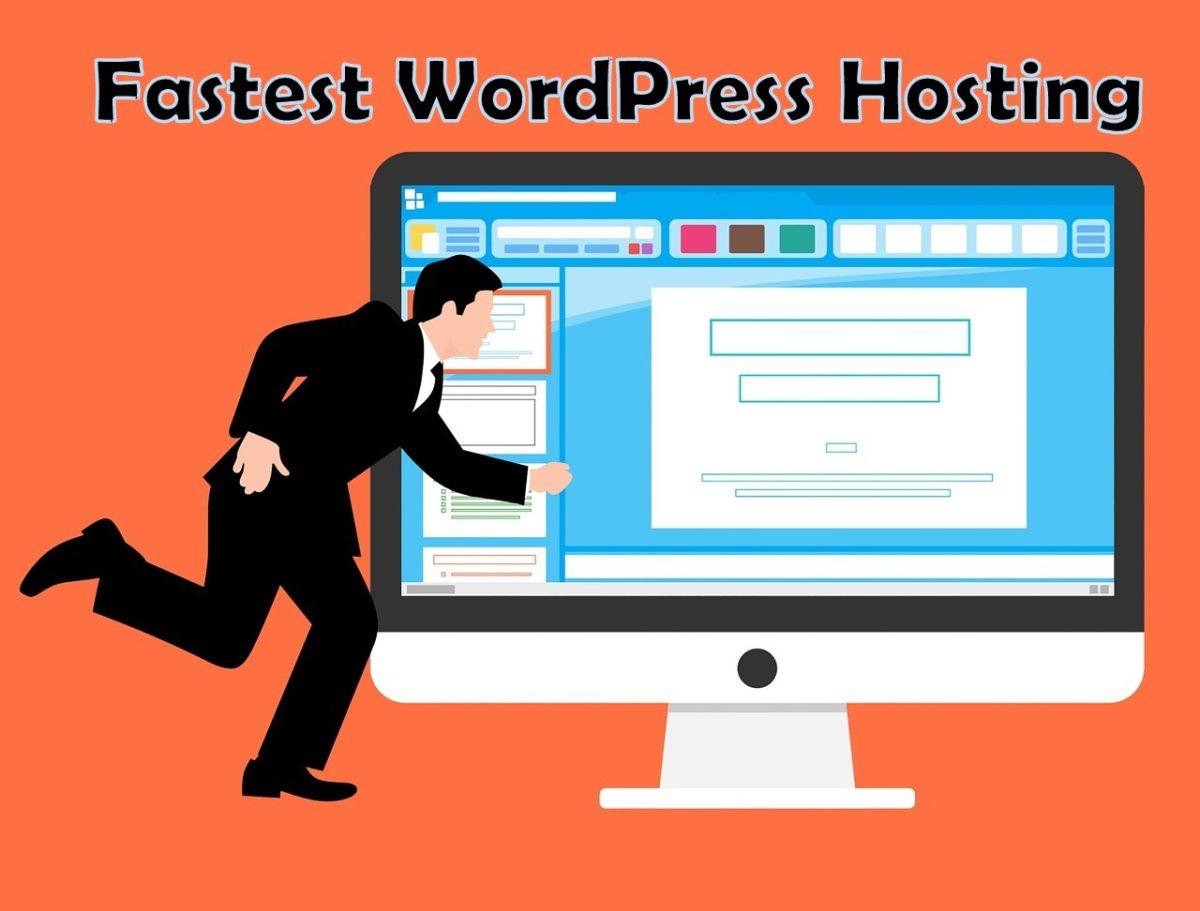 Drawbacks of WordPress
However, there are some significant drawbacks to WordPress. It has got security issues if you use it for E-Commerce. Like the wooCommerce plugin, frequently it got a compatibility issue. You have to update the plugins, extensions, and themes separately with WordPress core regularly to avoid conflicts and security bugs.
However, it's not the major drawback of WordPress. The major drawback of WordPress is slowness. For WordPress, you need some dedicated hosting that can support and understand the WordPress core functions with its database query structure. Even PHP version (7.0 and later 7.2 and 7.3) is upgrading focusing the WordPress functionality.
Fastest WordPress hosting needs some dedicated environment like hard disk quality; you should use NVMe SSD hard disk for giving the highest I/O. Database tables should be in InnoDB and the database engine should be on Maria DB and if you want a good web hosting provider in the UK then I will suggest you go with Siteground UK hosting.
Apache or Nginx or lightspeed which should help you choose?
I can discuss this with some geeky information. However, it will not help my regular visitors. As giving the summary of the above three environments, I can provide a few lines.
Nginx is built for delivering fast static content like JavaScripts, CSS, or any static HTML file. Nginx is preferable for the lowest latency and delivering the contents in the fastest way. However, the limitation of Nginx is, WordPress environment is not very compatible with it.
Apache is very much compatible with WordPress. You can get all the functionality of WordPress if you are using Apache. The major drawback of Apache is it consumes much CPU and RAM for delivering the contents to a high number of visitors.
That's why the Litespeed server comes. Litespeed servers deliver content like Nginx (Even Faster), and functionality is highly compatible with WordPress. The drawback of the Litespeed server is it is not free. There are Apache and Nginx which are 100% free.
There are some hybrid servers where Apache maintains the backend PHP functions, and the Nginx server maintains the functionality in the frontend and cache. It is still good in some way but some limitations with plugins incompatibility and management of both Apache and Nginx.
You can check the benchmark of OpenLiteSpeed vs Nginx vs Apache
Caching plugin for fastest delivery of the static content
There are lots of controversy about the WordPress caching plugin. Recently Kinsta has published some best WordPress plugins of caching of 2021. Most people blindly follow the plugin of WordPress caching. Evert server has some particular configuration, so you need to choose the caching plugin compatible with the server configuration.
W3 total cache is the full package with all caching available like database caching, static page caching, and Browser Caching. However, when I tested with the W3 total cache in our server, we got lots of incompatibility issues with the server and the plugin. Learn more about SEO Wirral.
Some PHP caching plugins like hyper cache or comet cache can serve you well if you have a low amount of visitors. However, if you get suddenly the high amount of visitor it spikes your CPU and hit Ram a lot.
That's why still, WP super cache is the best and fastest way to load balance and use the moderate facility to avoid PHP loading. It got private Gzip facilities, so the page size is the smallest. However, still, WP super cache got some rewriting issues with hidden expiration conflicts with Cloudflare.
Using free CDN like Cloudflare or Jetpack Photon
Many of the visitors to my website "Shout Me Crunch" are asking me to give the opinion about free CDN.
Which is the best Cloudflare CDN or Photon of Jetpack?
The answer I can give is a little bit complicated. Cloudflare CDN provides all the images JavaScript and style sheet CSS from the nearest Cloudflare CDN location.
On the other hand, Jetpack Photon provides only the images from their CDN.
When to choose Cloudflare CDN?
If you see that your server location is far from most of the visitors to your website you should use Cloudflare CDN. Cloudflare CDN will provide the majority of the static files from the nearest locations of your visitors.
However, if your server is located nearest to the Cloudflare CDN location, then avoid using Cloudflare CDN. It will increase your time to the first-byte TTBF for most of your visitors.
When to use Jetpack Photon CDN?
If you use many images in your blog and your all photos are cropped in several dimensions, then you should use Jetpack CDN which is Photon. Photon will show your images in different sizes from only one image with the query string in the permalink. It helps in displaying the different dimension images of the same images repeatedly with some query string. The drawback is your static files will now container query string, and it will not be cached with your browser.
So apparently if you use Cloudflare CDN avoid using Jetpack photon. Cloudflare will serve the different dimension images from the CDN location, and it will load faster than the Jetpack Photon.
So considering the entire above configuration and hosting environment comparison, I have found the best set of WordPress 2021, with ultra-fast loading speed hosting.
Here comes the name of Boss Host BD, a popular cloud hosting provider in Bangladesh. It is still the best-configured web hosting provider that provides the all in one facility of WordPress hosting with all the requirements for the fastest WordPress hosting.
In a conclusion, we can say if you need the fastest WordPress hosting do not hesitate to contact them. They mainly focus on the local WordPress providers in Bangladesh; they have some major WordPress buyers in the outside world like China, India, Russia, America, and even in Canada.
Still, if you have any queries about the fastest WordPress hosting of 2021, please don't hesitate to comment in the below comment box.