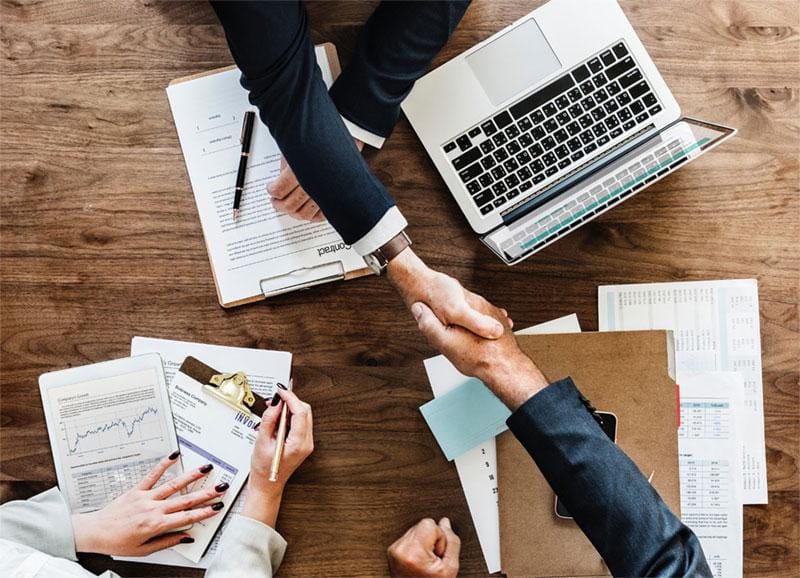 Though advertising and PR may seem quite similar, there is a slight difference between the two terms. Advertising means saying that your brand is valuable. However, PR is getting others to say that your brand is expensive. With Public Relation (PR), you can build brand awareness, improve your brand reputation and get the attention of people by generating publicity.
By using different communication media, you can build a healthy relationship between your brand and target audience. The main aim is to highlight the Unique Selling Proposition of your brand. Prchitects helps you in fostering your value.
Over a period of years, the PR has changed a lot. After all, change is the only constant. Here are the main differences between Digital and Traditional PR.
Communication Channels
As opposed to Traditional PR, which was a one-way process, Digital PR is a two-way process. In traditional PR, newspaper, radio and television act as primary channels for spreading the word. In all these approaches, the audience never actually gets a chance to communicate with the company. Previously, a few dominant publications had complete autonomy over the news. They had the authority to choose what content should be emblazoned to the users and what not to publish.
On the other hand, Digital PR has facilitated communication using blogs, websites, influencers and social media. As a result, readers or viewers can directly get in touch with the brand. For example, if a person has a particular query about something a brand has posted on social media, he/she can comment can get an answer.
Targeted Advertising
In traditional PR, it is not possible to focus any particular group of audience. For example, if a company wants to launch a service that is mainly for tech-savvies, then a newspaper article on the same would not be that effective in targeting. All over the globe, anyone who purchases the newspaper can read the article. However, in the case of digital PR, you can choose the audience you want to target. With advanced marketing techniques, you can reach a specific audience thereby substantially improving the chances of conversion.
Also, unlike digital PR, it is challenging to track the audience's reach in traditional PR. With professional tools like CRM (Customer Relationship Management), you can keep track of how many people have viewed your website or blog posts. Various applications available in the marketing provide automatic reporting along with generation of other statistics.
Distribution Techniques
In traditional PR, you need to disburse the press releases to journalists and wait for them to cover your story. This is a tiresome and without doubt a time-consuming process. With digital PR, you can directly post information via the company's blog, social media posts. Not only that but you can also target appropriate brands or influencers on different platforms. Press releases mainly focus on offline visibility and are designed specifically for print media.
These days, it is all about how you present your brand to your viewers. With creative and well-researched Digital PR strategies, you can highlight the best features of your brand in a way you want to showcase it.
Even if your story gets covered by journalists, there is no guarantee that it will include the points you mentioned in the press release. So if the article is written by one of the best authors of the publication, it just might not be the way you want it to be. On the other hand, in the case of digital PR, you have complete control over the words you use while describing your product or service to your audience.
Author Bio:
Prashant Sharma is the founder of PRchitects, Digital PR company based in Noida, India. He loves to write about small businesses. His company helps start-ups and small businesses get the attention in this digital world.