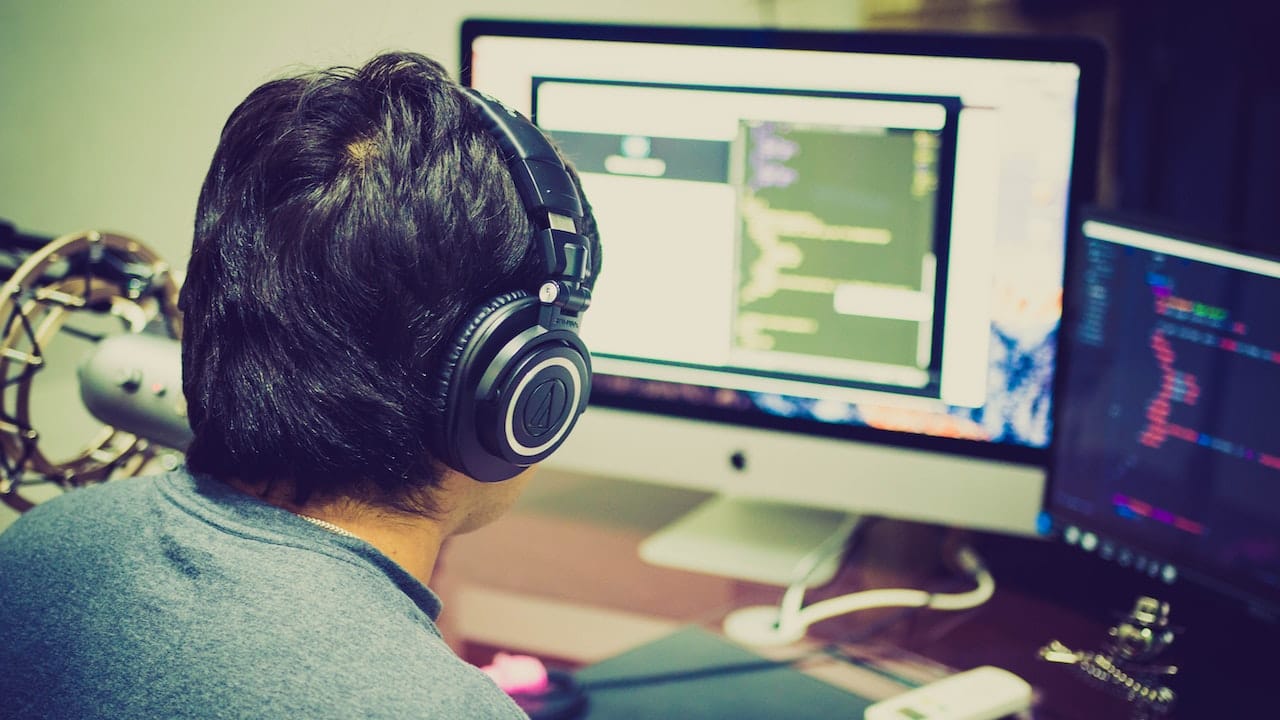 When it comes to selecting a gaming laptop, things can get complicated rather quickly. New developments are released on a regular basis, and businesses are constantly fighting for the top spot.
So, what do you intend to get from all of this technical jargon?
Today, we will go over the best tech available on the market so that you can make an educated decision based on your specific needs.
Specs to consider when buying a new gaming laptop
Processor
The processor is one of the most, if not THE most, important parts of a laptop. Many people believe that the brain of any computer should be its CPU. A Processor Unit (CPU) helps run all hardware on a laptop and provides good gaming quality for laptops. There are two well-known providers in the market: Intel and AMD. We suggest buying at least an i5 or Ryzen 5 from them as they offer great value processors that fulfill minimum requirements for playing games smoothly on your laptops.
It would be ideal to have an i7 or Ryzen 7 sports car engine under your "laptop's hood", but those Processors come with a bigger price tag!
Graphics Card
The GPU should be at the top of your list, followed by RAM and storage. Nvidia and AMD currently dominate the market share, but Intel is making moves to enter the ring with their own graphics card. GeForce MX350 and RX 5300M are low-end solutions from NVIDIA and AMD that provide good gaming performance for low to mid-tier games. However, in 2022, the GeForce RTX 3070 or above will be the best laptop graphics card option.
RAM
The speed and type of RAM on a laptop can change its performance dramatically.
Laptops now typically come with 8GB of DDR4 RAM, which is usually fast enough to run most games smoothly. However, you need at least 16GB of RAM for the more demanding AAA games. The newer version of DDR4 RAM, called DDR5, has been released in the market; however, it is not compatible with laptops that use DDR4— only the 12th Gen Intel & 6000 Series AMD CPUs support it.
Storage
The physical capacity of the hard drive also has an impact on your gaming performance. That's why modern laptops have faster and more dependable Solid State Drives (SSD). SSDs are far superior to traditional Hard Disk Drives (HDD). Ideally, your laptop should have at least 512GB of storage, with an SSD being ideal.
Screen
The screen on your laptop is likewise very essential. Gaming laptops usually have a higher refresh rate and less reaction time than regular laptops. This is to guarantee that the image on your screen is free of ghosting and tearing. A fantastic gaming laptop should have a screen with a refresh rate of 120Hz and a resolution of 1440p or greater.
Battery
Although some models come with a good battery, most gaming laptops generally have poor battery life. However, don't let this dissuade you from considering a gaming laptop, as the power and performance of the device are not influenced by its battery life.
Read also Educational Games for Adults in 2020
Conclusion
Technology is constantly evolving, and we must be updated to make informed purchase decisions.
Now that we have gone over the main specs to look for, it is time to summarize.
When choosing a gaming laptop, you should consider:
The Processor (CPU): Get an i7 or Ryzen 7
The Graphics Card (GPU): Nvidia GeForce RTX 3070
RAM: 16GB of DDR4 RAM, with 32GB being ideal
Storage: 512GB SSD, with 1TB being ideal
Screen: 120Hz refresh rate and 1440p resolution or higher
Battery: Not a huge factor, but get one with good battery life if possible.
With those factors in mind, you should be able to find a gaming laptop that suits your needs perfectly! Thanks for reading.
Infographics