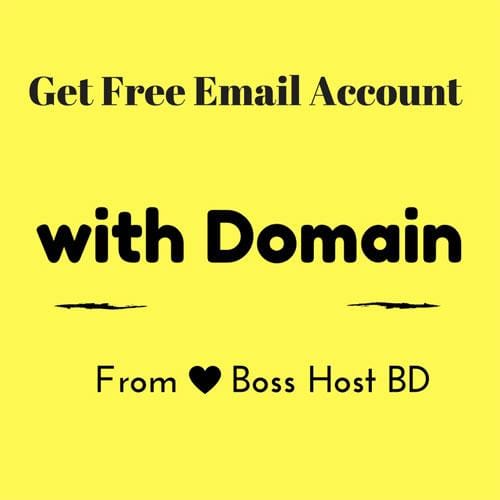 If you are looking for buying a domain and set email against that email, I can assure you I can tell the best place from where you can do that. Suppose you need an email with your desired domain. You need to register your domain. If you want the best domain Provider in Bangladesh, read my article on
Buy Domain From Trusted Bangladeshi Domain Provider
If you Buy Domain from "Boss Host BD" You will get the benefit to host free email accounts and check them on Gmail. If you want to check the email with your Gmail Accounts you need to buy a simple hosting package which will cost you around 1600 Taka only. With 1600 Taka Hosting and 850 Taka Domain, Total Price Package will be 2500 Taka.
Domain 850 Taka + 1GB SSD Hosting 1600 Taka = 2450 Taka + 50 Taka Setup Fee = 2500 Taka Full Package
Call 01710571571 for details about domain and hosting.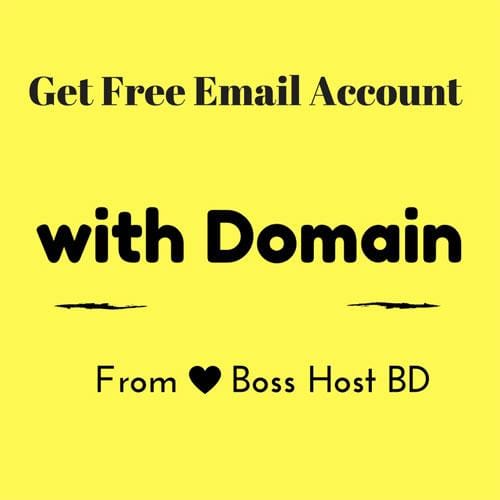 You will get the custom email facility with Full Control of CPanel. You can build an Official website with your new Hosting and Domain.
Be a Brand! Get your Company Domain and Give your customer a Solid Confidence
If you are a local company of Bangladesh and you are looking for how to brand your company or promotion your contents, feel free to contact with Boss Host BD.
Step by Step Guideline how to build your company domain and give a boost to your visitors.
Step 1: Buy a Domain From Boss Host BD
Step 2: Buy a small package hosting only 1600 Taka
Step 3: Get your branded company email with bought domain (Ex: you should buy your domain according to your company like cocacola.com will be domain and [email protected] or [email protected])
Step 4: Promote your website with Hosting and print Card with that email.