Software
Understanding Optical Character Recognition – OCR Technology for Identity Verification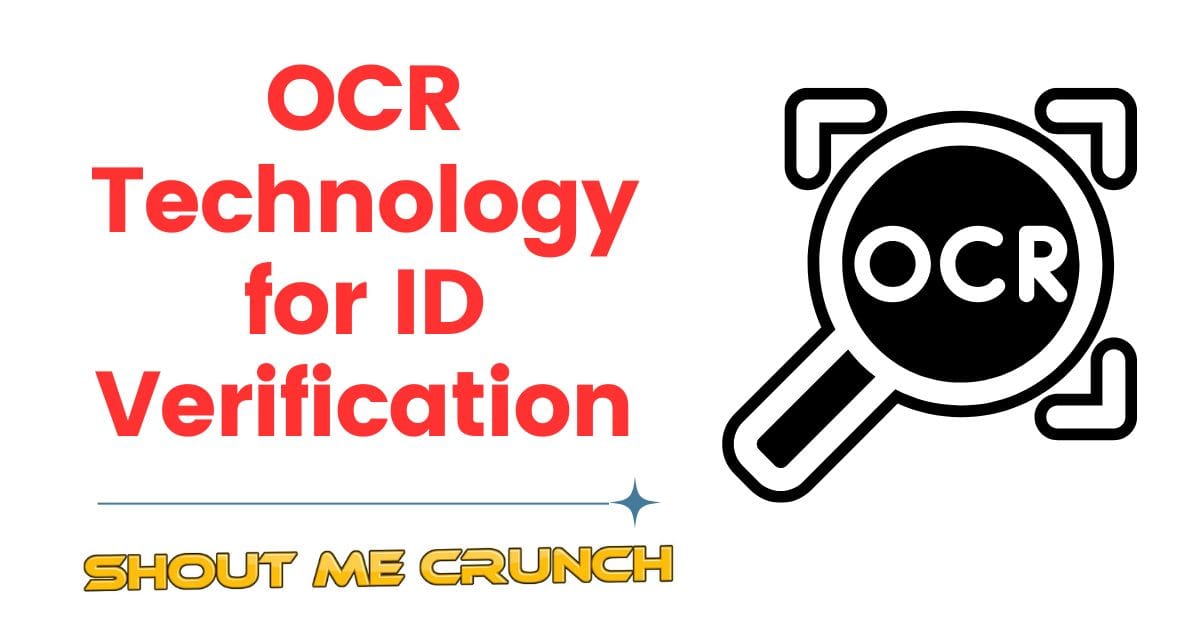 The history of Optical Character Recognition or OCR technology can be traced back to 1914 when the machine to read printed characters to produce telegraphic code was invented. With the evolution of technology, advancements in the concept of a character reader were made. These advancements led to the production of OCR technology as we know it today.
Table of Contents
OCR technology refers to software designed to read text written on physical documents or their scanned copies to produce digitally readable text. An OCR system works by producing digital copies of a physical document that contains text and then individually converting each character and using them together for data processing.  
Types of OCR based on the content being scanned:
Today's OCR technology can be divided into four types based on the type of content the system can recognize. These different types of OCR solutions include:
OCR (Optical Character Recognition)
Optical Character Recognition refers to using technology for reading text with the process involving translation of each character separately and then putting them together to complete the text recognition process. This is comparatively simpler than others and works best with typewritten content.
OWR (Optical word recognition)
Optical word recognition for OCR technology works by interpreting one word simultaneously. This only works for typed content.
ICR (Intelligent character recognition)
Intelligence in Intelligent Character Recognition refers to the ability of the software to understand handwritten content. This type of OCR solution reads handwritten content one character at a time.
IWR (Intelligent word recognition)
Intelligent Word Recognition targets words separated by spaces in handwritten format. IWR technology is specifically useful for reading cursive handwriting.
Processes that makeup utilizing OCR technology for text recognition
OCR technology uses a series of steps during its processing, from imaging of the text to the production of the results.
OCR Technology – Pre-processing
The initial preparatory phase of the OCR check process ensures that the image containing the text can be read. This includes adjusting the proportions of the text, improving clarity, and isolating the characters or words.
During the pre-processing of the images, they are de-skewed by adjusting rotations and perspectives, the image's contrast is adjusted for better readability, any positive or negative spots present are removed, and the characters/words are adjusted to scale if needed.
Once the image clarity is improved, the OCR technology software analyzes the image and divides it into different segments. Here, images, columns, paragraphs, etc., are separated into different zones, and lines and words are detected within each textual segment. Unnecessary zones, such as bar codes, etc., are cleared out, and scripts are identified for the identified textual zones.
The OCR solution – text-recognition
In the text-recognition phase, the text zones outlined in the pre-processing phase are identified.
An OCR technology system can carry out the text-recognition process differently. These methods are the two basic types of the OCR algorithm.
An OCR check through matrix matching
The matrix matching system stores model versions of each glyph or character in its database. Each model is compared to the characters in the document being read when required. This is a relatively older technique and works best with typed content.
OCR processing through feature extraction
Using feature extraction, OCR technology involves identifying each feature of the entire text and then connecting them to reading. Handwritten content is read better using the feature extraction method, and this technique is also more suitable for word recognition.
Post-processing within an OCR system
Once the text is digitalized and analyzed, the text needs to be proofread and checked for accuracy. In the final or post-processing step of an OCR system, the system uses a database of all the words that can be included in a language and techniques such as the near-neighbor analysis to increase the efficiency of the OCR process.
A stored lexicon, for example, for the English language, will help the system check what words might be errors in text recognition. Similarly, near-neighbor analysis is essential for OCR technology to identify words commonly found together and assess them for an accurate reading.
OCR Technology for ID verification
ID verification is a culmination of many types of technologies and systems, including facial recognition, thumbprint recognition, retinal scanning, NFC, etc. – all these work together to carry out the ID verification processes in different capacities depending on the requirements.
OCR technology is one of the most crucial components of digital identity verification. Powered by artificial intelligence, OCR technology simplifies the processes of data extraction from identity documents.
OCR technology-based services require only a list of the data fields that must be extracted and processed. The end-user may then be asked to upload a document, such as a passport, and the system will extract all the required fields from it. OCR technology can help streamline extensive and exhausting processes related to data management.