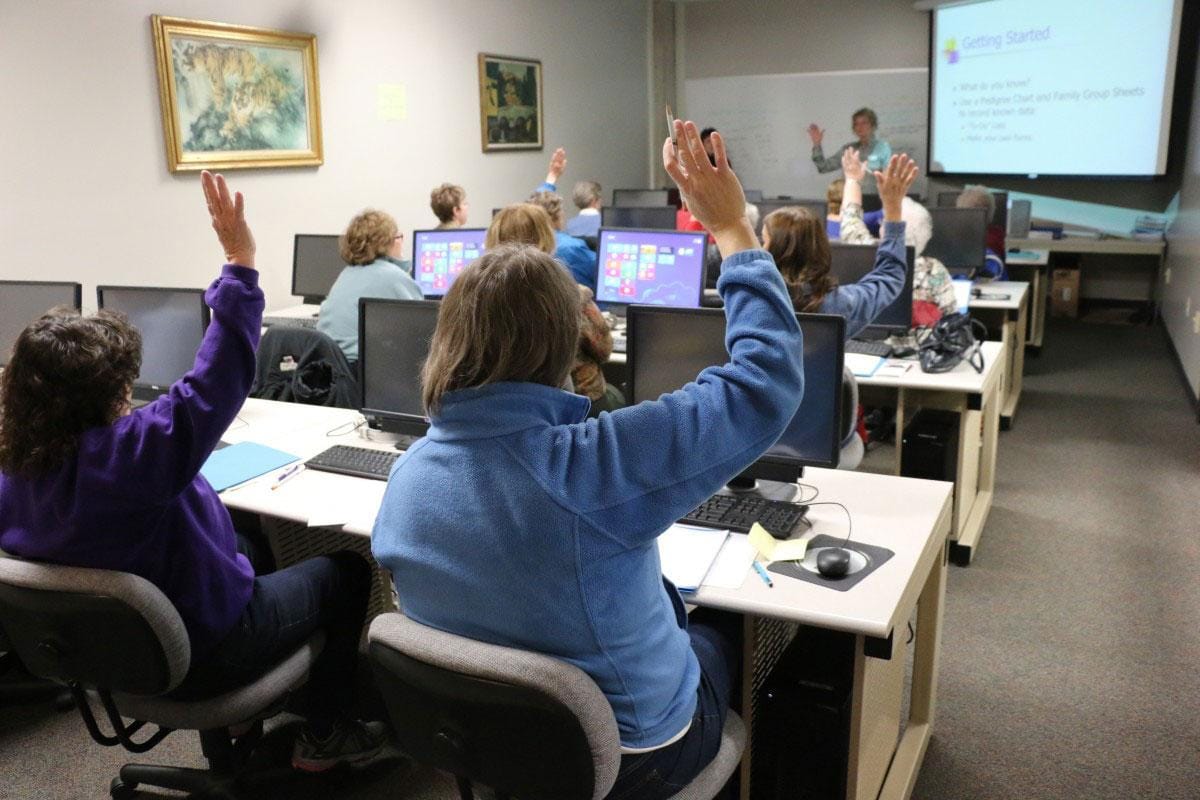 These days, technology has proved itself in all workplaces.
Students use the internet to send and receive assignments. They are well aware of the tech growth.
Just like students are taking full advantage of the internet, teachers also have to benefit from digital tools to keep pace with technological advancements.
Are you a teacher who wants to leverage online tools to make your life easier?
No worries!
In this digital era, there are several digital tools that help you to lessen your workload. The internet is filled with multiple tools. How to choose the best one?
That's why we have created this ultimate guide to the top four online tools that give a helping hand to professors.
Let's talk about them!

Teaching is not easy because professors have to manage multiple class periods, lesson plans, notes, and students.
Keeping track of all these things is challenging. In this case, teachers can use Trello to organize everything well.
It is basically a visual collaboration tool that helps you plan the coursework and organize the classroom. This tool provides you with a syllabus template and a weekly planning structure.
Trello is amazing yet quite simple to use.
It can be used for organizing all to-do tasks. You can store several things on it.
It acts like a digital whiteboard. You can organize this board in multiple ways. However, the following are simple and easy list structures:
Also, you can set reminders using this tool. It gives a free trial version for 14 days.
Features
Amazing Collaboration
Using Trello, teachers can plan everything effectively and collaborate on board without hassle. In addition, there is no compatibility issue – you can access it from all devices.
In this way, you can assign homework or other assignments to your students. Plus, you can also set a particular deadline for all events. Therefore, this tool helps you save time.
Add-Ons And Integrations
You can import files from Google Drive, Dropbox, and Microsoft One Drive using Trello. It also supports the drag-and-drop feature.
Furthermore, professors can also turn the Trello board into an efficient machine with the following Power-Ups:
Calendars
Custom fields
Card Repeater

In this era of advancements, we all become paperless. Hence, teachers have to deal with numerous PDF documents.
The truth is that becoming paperless helps mentors to put their entire class on the same page. Moreover, it also reduces their dependence on paper.
Managing digital papers becomes difficult for them if they do not have a powerful file combining tool.
Mergepdf.io is a simple tool to merge documents together and helps you manage PDF documents efficiently. Using this merge PDF tool can help you combine data to develop things like syllabuses and study guides.
Teachers receive written assignments from all students. It takes a struggle to organize documents if they do not have an online PDF merger in hand.
Using PDF merger is a wise step if you are looking for the best and paperless solution.
When your students submit assignments in various formats such as Word, Excel, or PowerPoint, you can easily convert those documents to PDF format.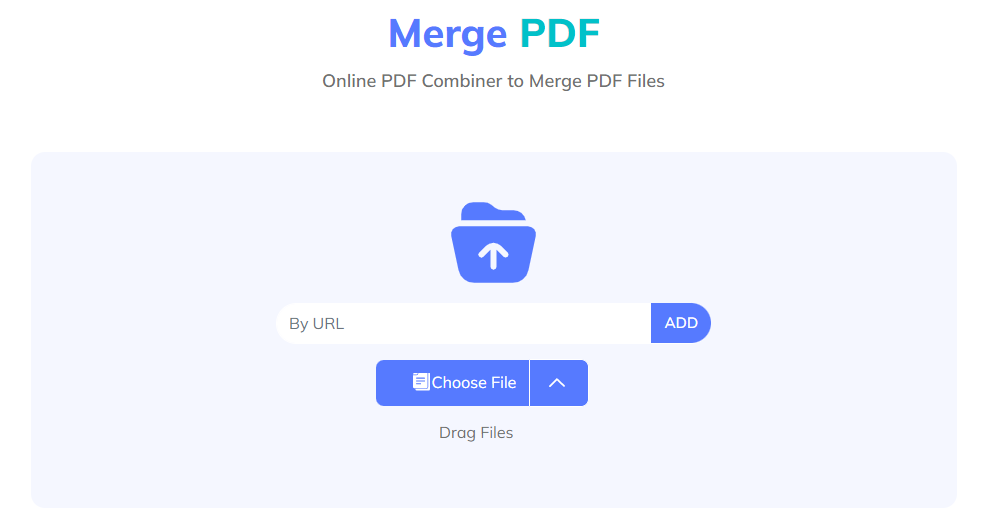 After that, you can merge all the files and make a unified document. To join PDF files, follow these steps:
Go to the merge PDF tool
Press the "Choose File" button and upload all the files you want to merge.
Now, arrange the uploaded documents in the order you want and hit the "Merge File" icon.
Wait for a few seconds. Now, your merged document is ready to download.
Features
Entirely Free
You can use this tool without spending any cent. Yes, it is 100% free to use. You can make your coursework organized by using this PDF joiner.
User-Friendly Layout
Its simple interface lets you use this tool easily. In addition, there is not any tricky step in its usage.
Compatibility
This document merger is compatible with all operating systems (Mac, Android, Linux, and Windows) and devices (mobile phones, laptops, and desktops).
Absolutely Secure
The server of this tool does not keep your files. It will erase all your uploaded and merged documents after the merging process. Thus, it is a secure online PDF combiner.
No Usage Limit
You can use it as many times as you want without worrying about usage restrictions.
Multi-lingual
Mergepdf.io is accessible in the following languages:
Italian
Dutch
Turkish
English
French
Spanish
Indonesian
Portuguese

Kahoot helps professors to deliver and present important questions to students. With this tool, they can set up an interesting individual or group game for students.
As an instructor, you can provide your learners with several multiple-choice questions. These MCQs are projected on the screen. After that, you can set a specific time of 5 seconds to 2 minutes for students.
This activity does not involve any pen and paper. It assists you in sharpening your learners' creative level.
You can track their performance at every single level. This type of gaming format always lets you engage students in their coursework.
Features
SlidesAddition
This tool allows you to add multiple slides with a top-notch layout. In this way, teachers can make the teaching atmosphere professional.
Creates Lesson Plan
You can also develop a lesson plan on this tool. So, this tool is your time savior.
Instant Quiz Creation
Using Kahoot, you can create numerous quizzes within minutes. So, you do not need to come up with several ideas.
Edit Existing Kahoots
If you do not have proper time to create quizzes, you can choose an already existing Kahoot and edit it as per your requirements. It will improve teachers' and students' productivity.

Popplet lets you capture all the vital ideas, organize them, and visualize them. You can benefit from this all-rounder tool, whether a kindergarten teacher or a college mentor.
In all lesson parts, you can use this tool. Popplet gives you a helping hand in these areas:
Presentations
Lesson plans
Evaluating learning outcomes
You can use this tool to create lesson plans. It lets you include text, images, and important links in your lesson plans. Keeping the learning objectives in mind, you can take notes and make visual presentations.
In the initial stage of lectures, professors have to grab learners' attention. Using this tool, you can create a Popplet right before delivering the lesson, and provides students with the opportunity to engage and communicate with you.
The whiteboard of this tool lets you craft top-quality and attractive presentations.
Features
Multi-lingual
As a visual tool, it can be used in several languages.
Easy To Navigate
It is easy to use. This tool is ready to use within a few seconds. So, you do not need to wait for some minutes.
Effective Distance Learning
Its real-time collaboration perks let your students work on a single project. In this way, you can also track their performance.
Sum Up
There you have it: a comprehensive guide to four online tools that lessen teachers' workload effortlessly."
Try out these digital tools and see a positive change in academia. Did we miss any other excellent tool?
If yes, you can mention it in the comment section.
What are you looking for?
how to reduce workload as a teacher
how can teachers reduce workload
how do ict tools ease teachers workload
how does ict ease teachers workload
how to reduce workload for teachers