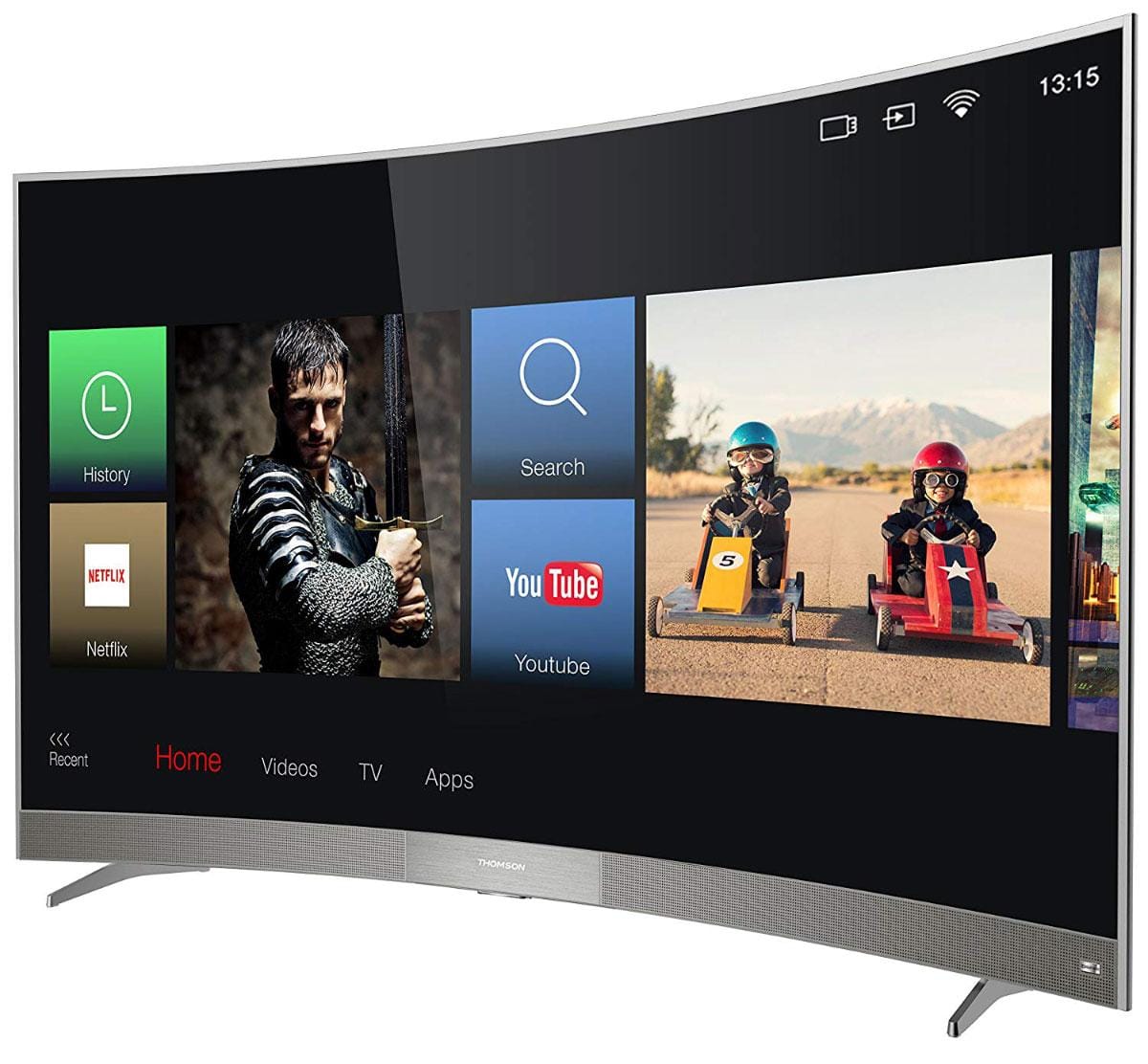 India is going through a digital transformation, but still, Indians love watching television even in the days of Netflix. You would be amazed to know that since 2016, TV viewership in India has shot up by 12%. It is as per the data released by the Broadcast Audience Research Council (BARC)'s survey.
The figure indicates that despite the advent of smartphones and inexpensive data, which has led to the growing on-demand entertainment network, like Netflix and more, the people of India still seem interested in TV sets.
It is one of the reasons for the increasing number of television sales and types like the best 4K TV in India and more being upgraded to.
The survey also found that as of 2018, the number of TVs owning homes in India shot to 197 million, an increase of 7.5%.

The number of people watching television also grew by 7.2% to 836 million.
On the other hand, the so excited leading over-the-top video streaming platform – Hotstar has only 60 million users.
India is a nation driven by family viewing, and people love to sit beside a TV set to watch weekend reality shows, cricket matches, daily soaps, and more. Television has been a driving force in India to keep families intact as they bond well over it.
Rural India is now contributing more towards the TV viewership as the data shows that more than 10% growth has been registered in such areas. On the other hand, the growth in TV viewership in urban areas has been only 4%.
It has also led to a large number of television sets being purchased by rural households in India. Better power supply and increased income have further led to this situation.
Even the time spent by an individual watching TV daily increased by 3% in 2018. On average, an Indian spent around 3 hours and 44 minutes on it daily in 2018. The figure is 4 hours and 6 minutes in rural India and 3 hours, and 27 minutes in urban India.
The time spent by Indians watching television is a clear sign that the medium accounts for the largest share (45%) of yearly advertising revenue. It is when the same has not grown much in the last 2 years as per many data agencies.
What has not changed is the fact that TV remains the most effective medium for content creators and advertisers to reach their audiences the best way.
What keeps Indian audiences intrigued on a TV set?
In India, a large number of people like to spend their evenings watching news channels followed by sitcoms, daily soaps, matches, movies, and more.
Some TV channels keep repeating their successful serial episodes all day.
As a result, people are often glued to their TV sets for a long time as those shows have a high recall value.
A considerable number of people also like to watch documentaries on animal life and others. The importance of cookery channels can't be overlooked as they form a significant time pass for Indian viewers.
The consistent improvement in TV technology right from LCD to LED to Smart TVs and the best 4K TV in India has further boosted the interest of people.
They can see their TV programs on a different set every time, and it keeps them interested.
Being able to access internet shows on a large TV screen has been another pleasing eye experience for people. Hence, the rise in the sales of trendy and best smart TVs has also enjoyed a boost in urban and semi-urban areas in the Indian market.
If you are also looking to buy the best smart TV and the best 4K TV in India, then here is a small list that you might be interested in.
MI 32 Inch LED Smart TV
MI has revolutionized the Indian smartphone arena, and it is on the way to doing the same in the television market. The 32 Inch LED Smart TV can suit your needs perfectly if you are looking to purchase the best Smart TV in India with features:
32-inch HD Ready 1366 x 768 pixels display
20 W speaker output
60 Hz refresh rate
3 HDMI ports
2 USB ports
Access web content and shows on a large screen
You can bring home this best smart TV at a price of around Rs.13,000.
Thomson 43 Inch, Ultra HD 4K, LED Smart TV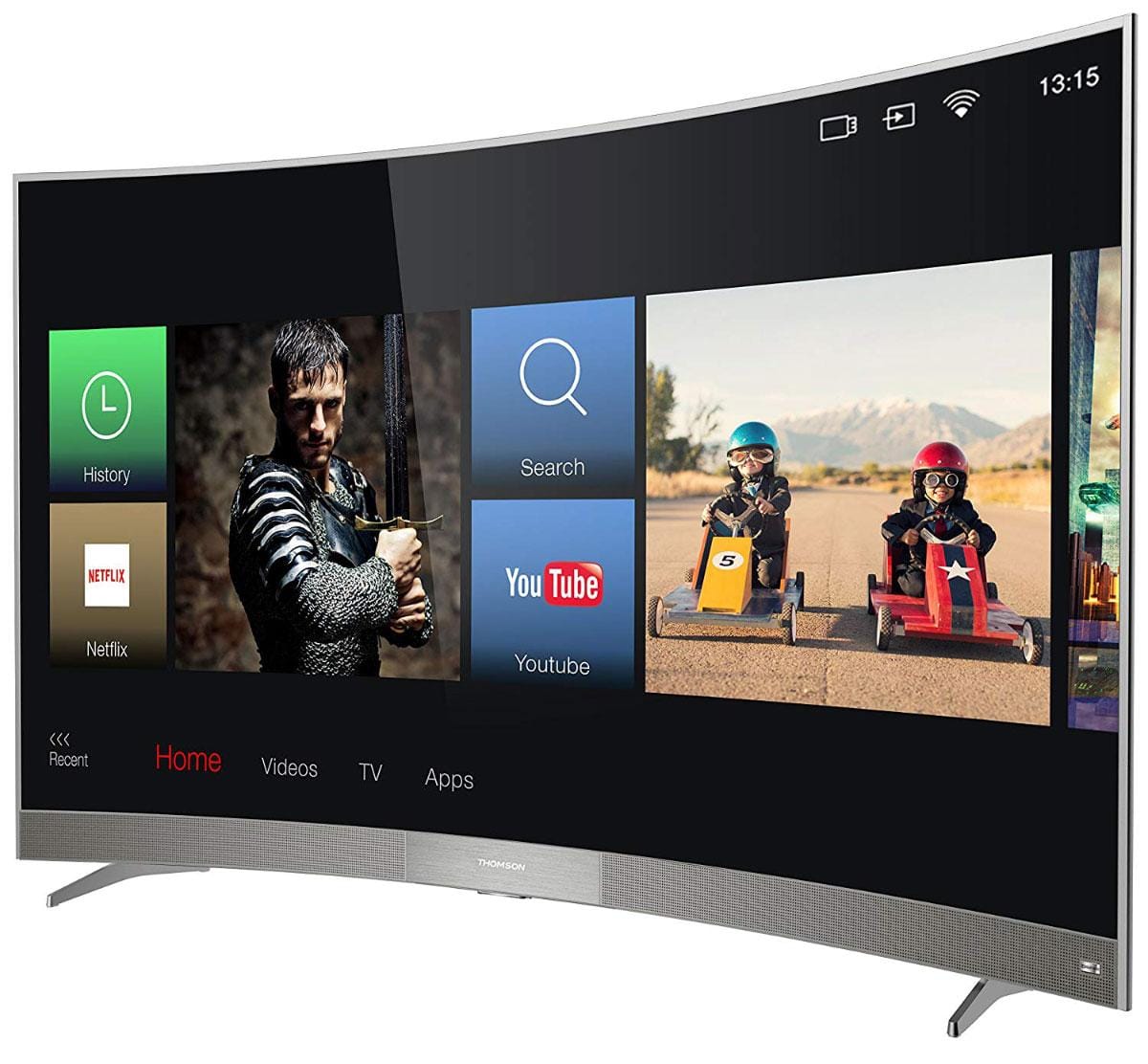 Here is another smart TV that also doubles up as the best 4K TV in India. The 43 Inch, Ultra HD 4K, LED Smart TV can take your viewing experience to another level. Some of the highlights are:
43-inch Ultra HD 4K 3840 x 2160 pixels screen
20 W speaker output
60 Hz refresh rate
3 x HDMI and 2 x USBs
In-built HotStar and Netflix
The price of this 4K TV in India is around Rs.24,000.
If you don't want to hurt your expenses by paying the price for buying these TVs at once, then you can opt for a natural alternative.
Bajaj Finserv EMI Network comes up with No Cost EMI facility. You can divide the cost of your TV over a tenor and pay just the EMI amount and nothing extra. It can help you save more compared to other EMI-based payment systems in India.