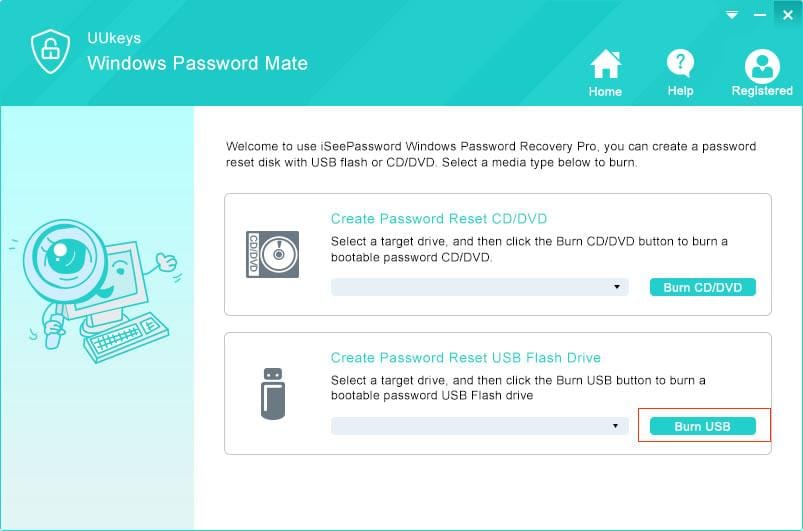 Sometimes, we face issues with our computer, and just a little technical support call can make it through, and fix it with no complications, but what happens if your issue is you forgetting your passwords all time? I think there is no support department who can help you with this issue.
But worry no more, here we bring you the best solution existent on the passwords recovery market, take a look at UUkeys Windows Password Mate, this is the solution when you lost or completely forgot the password of the main user on your computer, and you don't have any backup disk or some kind of support onto your information.
UUkeys Windows Password Mate is proven to help you solve the issue of a forgotten new password without any complicated process and not compromising your information at any time
But what exactly is UUkeys?
Well, UUkeys is a tool that as I already told you, will help you to recover any lost password you might have, best main thing you can have with it is that your system with not suffer any issue or damage in the process, and you will not lose your windows, so no re-installation of it needed.
But what advantages UUkeys comes with?
UUkeys is the easiest way to recover your lost password if you don't have a backup plan, like a disc already created with all the information required. Because if you actually have a disc, what are you doing? You don't even need this program with a backup disc, duh.
But that is not the point, the point is that this program is the easiest way until today to recover your password, this system will remove the login password you create and don't write down and forgot, it would remove login restrictions with no problems, and the whole procedure takes three simple steps.
Step 1: You will be downloading the program directly on another accessible PC.
Step 2: You need to have a black or virgin CD or DVD, or if you are a little bit more ahead in our times a USB flash drive and connect it to the accessible computer that already had the system downloaded. You need to launch the program and built-in into the device with the ISO image. 
Step 3: After all this process, you need to connect the device with the program to your locked computer, rebooted from inside the program, and all done!
This procedure seems to be a lot easier than some other recovery programs that maybe can harm your beloved information on your computer, with this program, you are not risking at all that.
Another fantastic feature we can have with this system is compatibility, this software is compatible with every, (or at least almost), version of windows that exist, the test has been made on Windows 7, and higher versions with a lot of different configurations and hardware and the system have worked amazingly on them!
And last, is super safe to use, I keep saying it but is a fantastic point to highlight, Because the last thing you want to do because you just forgot your new password is clear your entire computer, all because of that.
What do you think about it? I think it can be an ultimate life Saviour in times of fear and stress, and forgotten passwords, you don't need to worry and paid someone a lot of money to recover your password with this system, totally trying it the next time I forgot my password!