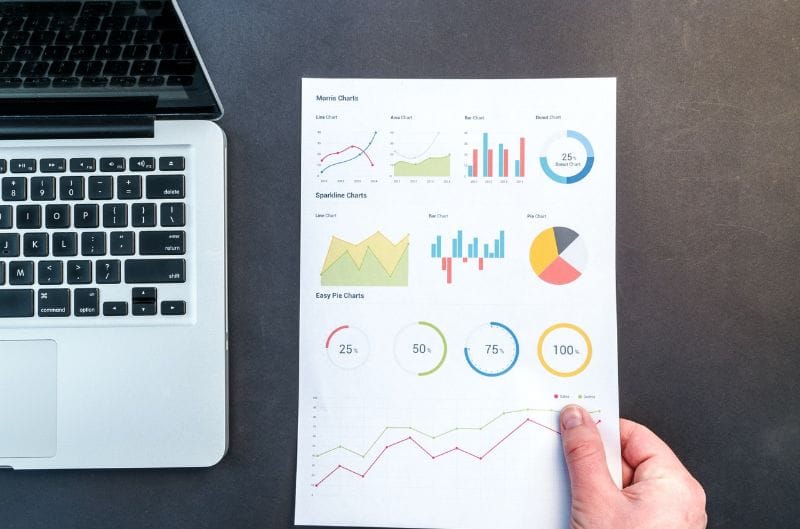 10 Of The Best Social Media Analytics Tools For Marketers
The growing popularity of social media made us realize the power and influence of content globally. The importance of social media interactions in our daily life is visible with big brands and companies switching to these platforms for promotions.
Managing and maintaining your social media can be quite a daunting task. With numerous social media platforms gaining popularity, you need to keep yourself continuously updated. As the number of engagement on your social media platforms increases, so does the burden of responsibility.
You have to shoulder the responsibility of finding ways to promote your business, build a large follower base, and keep your brand integrity right. And the most challenging task is to address customer's appreciation remarks, suggestions, queries, grievances, complaints, and feedback in real-time.
Social Media Analytics and Why it's Used?
Social media analytics can be termed as the process of collecting, evaluating, and utilizing content and reports that get tracked from the content shared or published from your social media pages. It helps analyze the performance metrics that help you identify the target audience to help create profits for your business.
Social media has now become one of the prime sources of advertising and expanding your business's reach. Your entire business relies on how active you are on social media platforms. As a social media manager, you need stay abreast with the latest trend and understands what content is catching the customer attention the most.
You need to analyze and assess the overall influence of your promotional feeds on the consumers. Do you need facts and figures on how your social media presence affects your business growth? Therefore many big business organizations and firms have now started to employ automated social media analytic tools to ease their workload.
According to statistics, nearly 60% of marketers find calculating ROI as one of the top challenging social media marketing issues. The ROI (Return on Investment) in social media is the amount of every social media activity that creates some value divided by the investment you did to generate those activities.
Social media analytics tools come to your rescue when so many issues need to be dealt with at one time. Let's go through the ten best social media analytics tools for marketers.
HubSpot
This tool is a convenient way of linking your performance on social media platforms to your business growth. You can publish your feeds or social media content via HubSpot easily since you get the option of timing your data at timings chosen by you.
It also lets you chart the performance and compare it with other social media platforms you use. With HubSpot, you get detailed graphs and diagrams that represent the numbers and figures accurately.
Be it social media metrics like audience presence, duration of online presence, impact, etc. HubSpot successfully reaches its audiences by utilizing the data and its context from CRM's connections (customer relationship management).
This social media analytics tool is a favorite among marketers due to its ability to effortlessly integrate multiple social media platforms into one unit. It provides you an in-depth performance analysis of a single platform or comparison of numerous platforms.
Sprout Social offers you a detailed report for the activities mentioned above. You can even track your impact on Facebook pages, compare your Twitter data, analyze your Instagram followers, and evaluates your LinkedIn associations and Pinterest from one single point.
Whether it is about managing or organizing your social media data, preparing reports and presentation this tool serves your purpose. You even get the freedom to make reports precisely according to your company's requirements.
Sprout Social provides you pre-defined as well as customizable templates to create reports and presentations. It even gives meaning and explanation of the findings and analysis of the social media data generated.
Snaplytics primarily serves two social media platforms, i.e., Instagram and Snapchat. It carefully measures metrics like time at which viewers leave, opening, and completing rate, permitting brands to analyze the point where engagement in the story is maximum.
Due to the popularity of stories on social media platforms, more and more business organizations are shifting their interest. Therefore optimization of content based on stories is a new area where popular brands are focussing.
Instagram has stories from a significant chunk of audience presence across the world. That is why an analytics tool that provides features for enhancing and analyzing story-based content is in demand. Snaplytics is one such tool that covers this aspect of social media.
One should not underestimate Snapchat, which also serves as the hub for young audiences to grow their revenues.
Mailchimp is an all-inclusive package, which offers its services for ads on social media platforms. It is an easy tool and does not require large teams for marketing. It provides you a dashboard for viewers, solely to analyze the audience's patterns and activities.
Its line of features also includes mobile-based integrations and automated capturing of profitable targets. Its smart strategy will help give you high audience engagement and deliver content that catches its interest.
If you are searching for increasing your content's reach, then analytics that works on hashtags is all you need. Keyhole is one such social media analytics tool that offers performance analysis based on real-time data. 
The hashtags of brands and business pages on various social media platforms are measured and calculated to generate reports. These hashtags also help find the peak times when the promotion will be beneficial and tags in trend.
This analytics tool has a broad scope in terms of measuring metrics associated with social media platforms. It allows you to track and analyze social media impact to the last detail. Databox is an exhaustive analytics platform that lets you set and track social media promotions, ads, and audience feedback.
This is a useful tool for running businesses that rely on consumers, social media presence, and promotional activities. It also allows integration with other social media analytic tools.
ActiveCampaign is specifically for email marketing which has features like reporting just as in social media. You can establish connections of this tool with other social media platforms to have a detailed analysis of performance results.
This tool is very beneficial for business organizations that involve social media interactions along with email marketing. It even provides you information regarding audience activities after they land on your site.
This tool does the analytics as well as tracks ROI, which is a boon for marketers. You can track performance, traffic and create reports using Google Analytics.
Businesses to business social media interactions are focussing more on LinkedIn. It has become a hub for the employed audience. This tool is useful in tracking employees' performance and the data they share on social media platforms.
SHIELD App also performs analytics of content that includes tracking comments, likes, and hashtags that help employees enhance content before posting.
CoSchedule
CoSchedule collects data based on social media interactions, goal-oriented campaigns, compiles real-time data, and generates reports. It also has a dedicated portal or dashboard that displays the comparative analysis of multiple social media campaigns on your system.
This helps in analyzing and tracking audiences that show more interest in your ideas and business-related content.