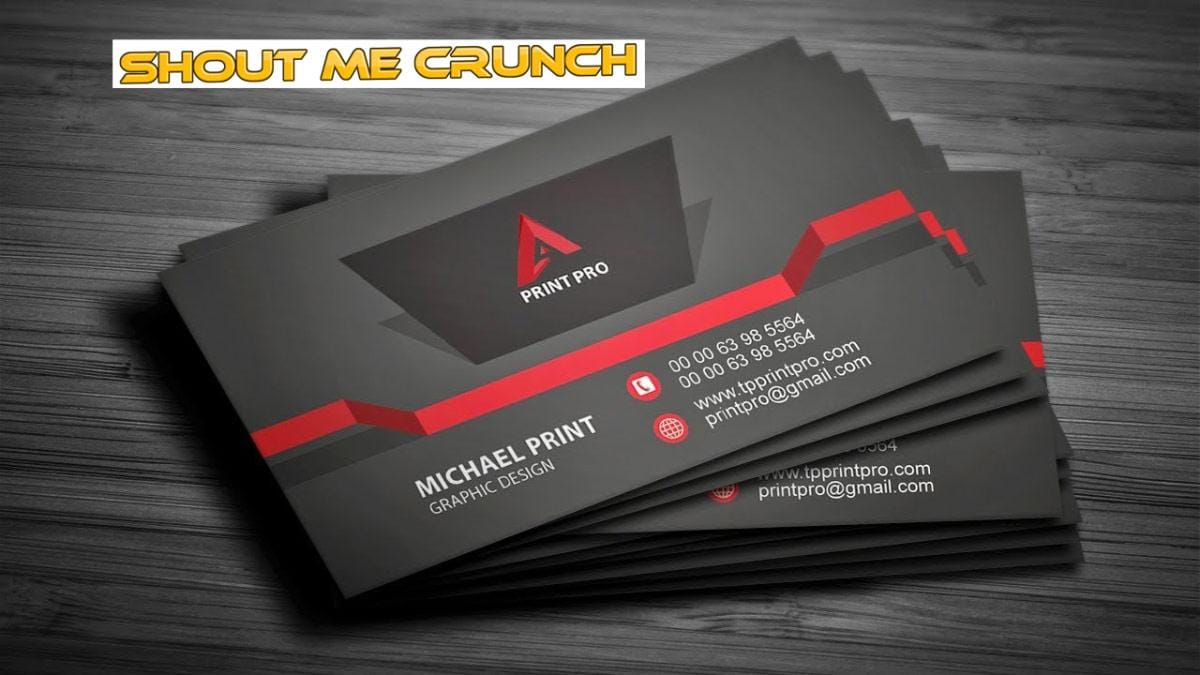 Which is a better way to showcase your creativity besides through 3D printed business cards? 3D cards are a great way of advertising your company with a unique and creative flair. It certainly impresses your potential customers and business partners.
Well, even if you don't want to advertise, 3D business print is an excellent source of fun. They are smooth and quick to print and reap a stunning results. Most cards have a small space where you can put some information. The best part of these cards is that they are minimal. This means that it takes low filament costs and printing times. You can visit StationeryXpress.com for more information.
Check out the five steps of making 3D business cards using a 3D printer.
Requirements
For personalized 3D business cards, a combination of laser cutting, engraving, and 3D printing is essential. Below are essential prerequisites.
Computer with installed digital modeling software such as AutoCAD, Rhinoceros, Catia, 3D Studio Max, or Blender.
Graphics software such as CorelDRAW to prepare files for laser cutting
A 3D printer
A laser cutter and engraver
Paper
In the 5-step tutorial mentioned below, you must use a free version of the Tinkercard online and Thingiverse. The entire process should take you approximately one hour.
Step One: Create a Lithophane Portrait
As mentioned, you will be using Thingiverse for the process. Check out this website, open in "customizer," and click on the open Pane size, change it to small. Proceed by clicking the invert colors button at the bottom of the screen and choose a jpg file for use in your business card picture. The file could be your business logo or any other exciting image.
Once you have uploaded the file, click "create thing" at the bottom right corner and title the Lithophane. Give the app some time to create it. Once complete, click "My Things" in the top right dropdown arrow to download the generated file.
Step Two: Create the Business Card Base
All your business cards should be customized. This is what happens during the first and second steps. To create the business card base, use the Tinkercard. Sign in to the app and create a new design. Proceed to "Shape Generators," option, click on the red box and drag it to your workplane.
From the top toolbar, select Grid and Ruler. Drag it next to the red box on the workplane and click. Click the red box to show the dimensions and change them. To change the aspects, click on the width and type 89 into the box. For height, type 51 and change the thickness to 1. All these are standard business card measurements.
Step Three: Adding Text to the Business Card
Your business card isn't complete without some text. Including the text is very easy. On the side menu, select the Text icon and drag it to your workplane. This brings up an inspector window where you can enter your name and some text. Adjust the dimensions to 5mm high, 0.5mm thick and 40mm wide using the ruler tool.
You should then position your text on the top of the card. To do this, drag it to a perfect position. From your keyboard, press "d" for the text to get dropped on top of your new workplace. You can also add twitter handles, title, email fields, and phone number to this text icon. Complete by grouping the text and card base together using the "Group" option on the toolbar.
Step Four: Import your Prepared Lithophane Picture
Once you have prepared your workplane and positioned the text appropriately, it is time to import your already prepared Lithophane picture to the workplane. To do this;
Find the file you downloaded previously from Thingiverse.
Click "Import" and allow app some time to upload.
Change the picture size by playing with the small white squares on the corners.
You should then get rid of the top loop and raised edges. To do this, go to the "Letters" icon on the right toolbar, select the letter I, and drag it to your workplace. Repeat this three times.
Cover each raised edge by making "I" big enough that it covers it. Do this away from the base of the work plane.
Click on each "I" letter and in the inspector box on the top right side then, choose Hole.
Draw a box figure around the Lithophane with the mouse and group them.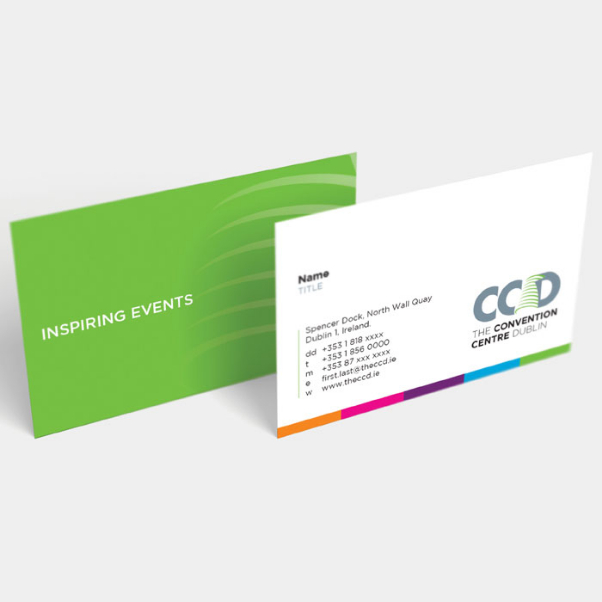 Step Five: Print Your Business Card
If you are comfortable and satisfied with your design, the last step is to print out the card. Save the business card and the STL file for the 3D printer or, alternatively, send it directly to the 3D printing service. To retain the business card for future use, open the Design menu, and save it to your disk. If you use a 3D printer, go to Design, Download for 3D printing, and change to .STL or .OBJ format.
Bottom Line
With recent inventions, the advantages of 3D printing make it among the most promising technologies. From its layers, 3D printing opens up a new way through which products can be created and marketed compared to traditional methods. There are several types of 3D printing technologies available here. 3D printing for business cards is overly important through its fast design and high-level accuracy.
Just to mention some of the reasons why you should opt for 3D printing of your business cards include:
Reduced cost – costs are an important aspect of all businesses. An advantage that 3D business card printing brings is that it reduces costs. Costs come as labor, material, and machine operating costs.
Less waste – most manufacturing methods are costly and result in much waste. 3D printing is unique as it requires few materials and thus less waste.
Fewer travel costs – the other benefit of printing your 3D business card using a 3D printer is that it helps reduce travel distance. The printers can create the card from start to finish with a specific design and email it to various persons.
Uses efficient materials – most companies have adopted 3D printing technology as it provides access to sturdy materials to be used in various advertising products.
Reduced time – the world is fast-paced, where everything is done quickly. This is where 3D printing makes a difference. A big benefit of this method is that products and parts can be manufactured quickly compared to traditional methods. Complex methods can also be created and transformed within minutes.
Stay ahead of the competition – succeeding in business requires that you maintain a competitive advantage. With 3D business cards, you can easily communicate with your partners and potential customers.
Learning how to make a 3D business card with a 3D printer is essential to enjoy all the above-mentioned benefits. You should master this process to avoid errors whilst maximizing confidentiality. Business cards made with this design denote high levels of professionalism.
The print features quality ink, quality paper, and professional typefaces. That aside, what remains rests on your creativity and pure imagination. If you aren't comfortable with your artistic flair, you can find it prudent to employ the services of a designer or printing company.