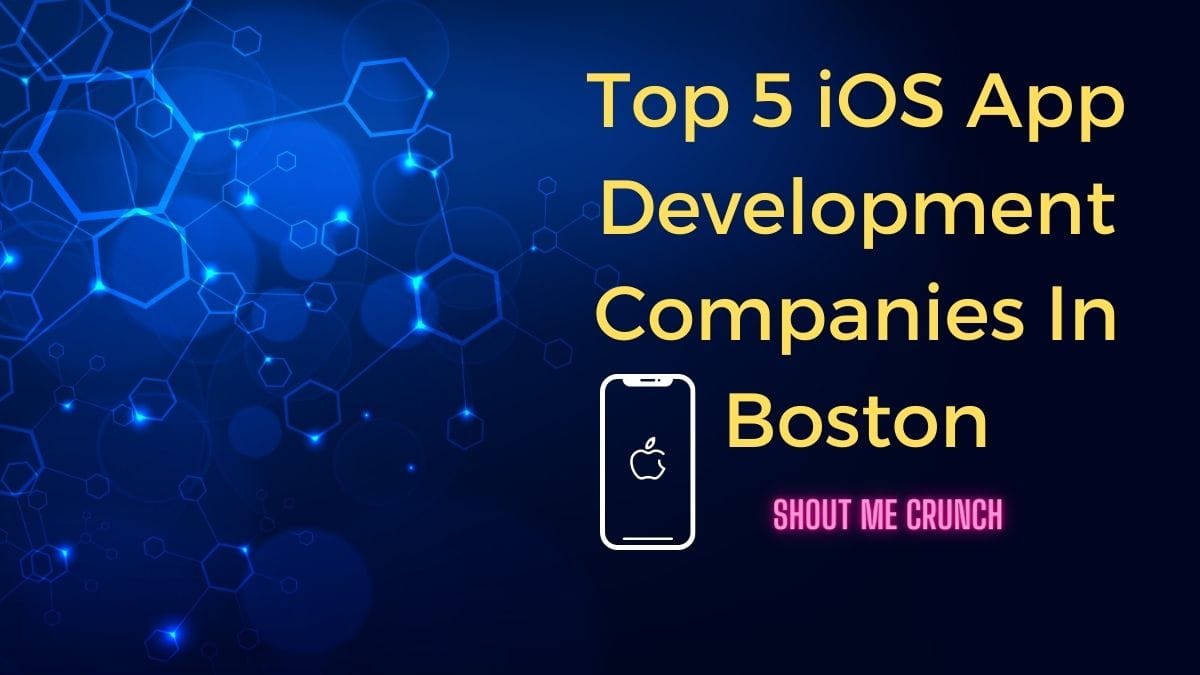 Do you want to hire the best iOS app developer in Boston that can help you achieve your business goals?
Then you have come to the right place!
In this blog post, we will provide you with the top iOS app development companies in Boston that can help you bring your mobile app idea to life.
These companies are carefully selected based on their expertise, quality of work, and customer satisfaction.
So, if you're ready to take your business to the next level, let's dive into Boston's top 5 iPhone app development agencies.
List of Top 5 iOS Development Companies in Boston
SparxIT
Founded in 2007, SparxIT is a NASSCOM and ISO:9001-recognized company offering top-quality services. It provides various iPhone app development services like Custom iOS app development, Native iOS app development, iOS app UI/UX designing, and iOS app testing.
With 15+ years of experience, the firm is known for its quality app and web development services. With over 500 clients, the company has served organizations of different sizes, from startups to large organizations.
SparxIT is a well-known iOS app development company offering services for different industries like Healthcare, Fintech, Edtech, Logistics, E-Commerce, Travel, Entertainment, etc. The firm has worked with leading brands like Suzuki, Motorola, Necco, HP, Intel, Coca-Cola, Cleartrip, Hisense, and many others.
9 Best Free iOS Apps Every iPhone User Should Try
The company has expertise in the following services:
Blockchain development
iOS development
Metaverse development
Zco
Zco is one of the top iOS app development companies. The firm has a team of more than 200 highly skilled professionals who strive to offer quality services. The company provides a wide range of services, including iOS development, android development, game development, and many more.
The firm deals with industries of different domains like Healthcare, Education, Lifestyle, Entertainment, Games, and others. The agency has crafted robust solutions for leading brands like Volkswagen, GolfLogix, Keystone Automotive, and many more.
It supports iPhone app development services, from ideas to launching to post-deployment.
The firm offers distinct services:
Mobile game development
Virtual reality
Augmented reality
Art & animations
Dedicated Developers
Dedicated developers are one of the top iPhone app development agencies. The team provides innovative and immersive software for organizations of different sizes, including small firms to large enterprises.
With over 14 years in the market, the firm has worked with the top brands across the globe ProHealth, Walmart, Dell, Physicians Longevity, and others. The team provides various services, including iOS development, wearable app development, E-Commerce development, etc.
The company has a team of more than 200 experienced developers who craft top-notch apps for their clients.
The team has expertise in distinct areas, such as:
CRM development
Wearable app development
Hybrid app development
E-Commerce development
Zazz
Established in 2009, Zazz is another iOS app development company that successfully delivered more than 763 projects. The company provides different services, such as web and mobile app development, Blockchain development, cloud computing, etc.
Since the company was founded, it has created multiple apps for different niches. It has built innovative digital solutions for various industries, including, Healthcare, FinTech, Education, Real Estate, Entertainment, and others.
The firm has done business with leading global clients, such as ECAO, Ideal Protein, BASF, Settlyt, and many more. It has a team of high-tech people who strive to give you the best quality iOS apps.
7 Problems to Face in Mobile App Development
The agency has expertise in the following:
Cloud computing
Virtual reality
Augmented reality
iOS app development
Hedgehog Lab
Hedgehog Lab is a well-known iPhone app development company. Additionally, the firm has worked in Health & Wellness, Supply Chains & Logistics, Automotive, Retail & Consumer, and Travel & Leisure.
It has collaborated with globally renowned brands, including Financial Times, Autodesk, Tesco Bank, and Aegon Life. The team offers support through all stages of development, from discovery, testing, designing, and releasing the app to various stores and maintenance.
The company offers multiple services, such as.
Prototyping & ideation
iOS App development
Android app development
Wearable app development
Wrapping Up
Boston is home to a thriving tech industry, and these top 5 iOS app development agencies have established themselves as leaders. These companies feature impressive portfolios, experienced teams, and a commitment to delivering high-quality applications for businesses of all sizes.
Therefore, you can hire iOS developers from these companies. These firms will help you create innovative, user-friendly, and engaging iOS apps that meet your business needs.
Author Bio
Tom Hardy has over five years of experience as a senior software developer at SparxIT. He often writes about leading technologies like Blockchain, Node, ReactJS, and the latest technology trends in his free time.