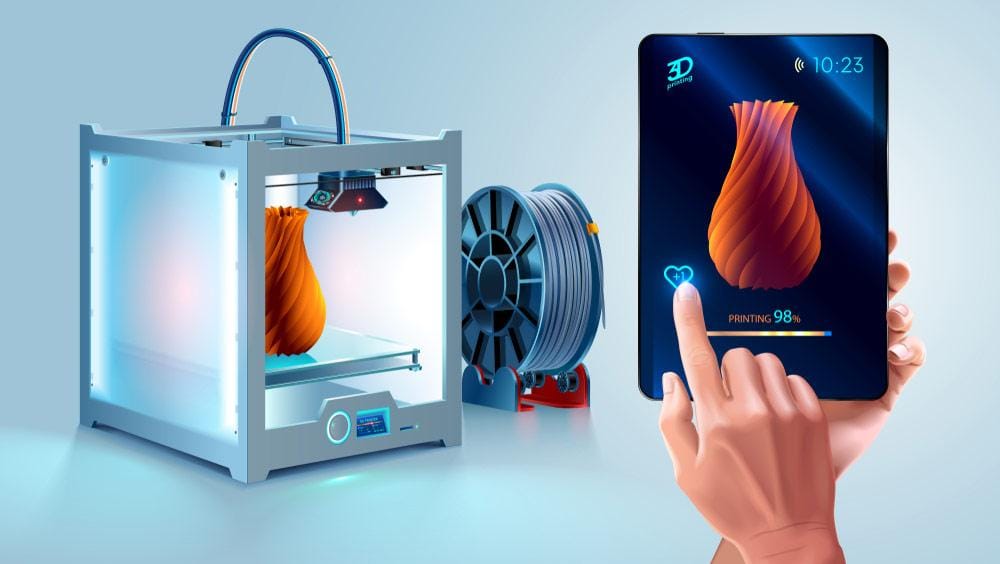 So you want to buy a 3D printer? Check this out — our guide for buying a 3D printer. And before you go to buy a 3D printer, you must set your budget and need of a 3D printer. So it helps you to find out the best one for you.
You have often heard of good reasons to buy a 3D printer, and you also know what 3D printer can do and how it can help in your business. There are so many powerful 3D printing machine to build your dreams and build your digital file into the physical model. But when you want to buy a 3D printer and go into the market, and you show so many printers you become confused, and you can not decide which printer is perfectly suitable for you in your work and your budget. You 'don't know how much you need to spend for buying a perfect printer for you and which is the best place to buy a fantastic 3D printer. Here is the guide in a nutshell and I hope it will help you best to invest in a 3D printer.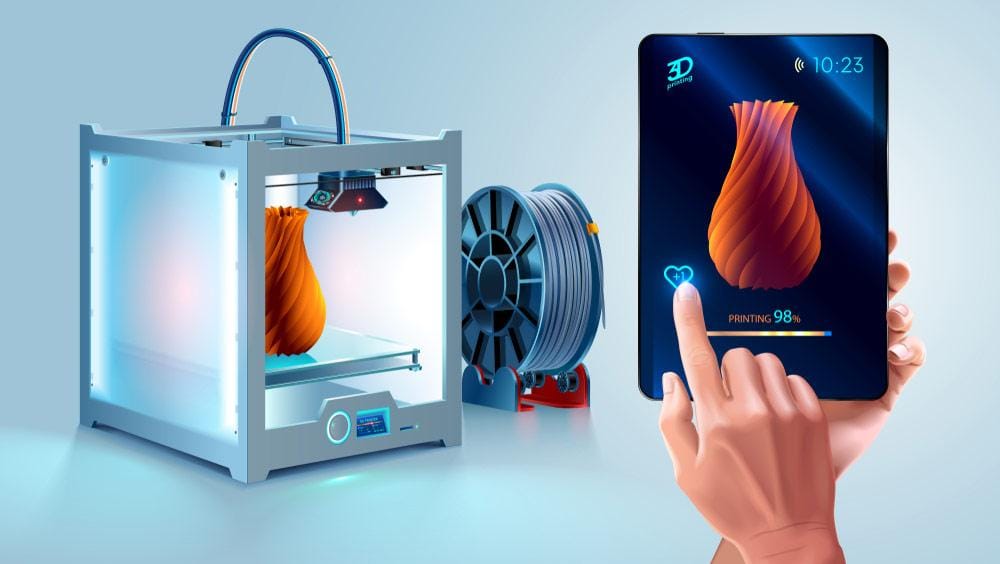 There are currently so many 3D printer manufacturers in the Indian and international market. Because of this, it becomes hard to choose (decide) the 3D printer out of thumping variety available. Which tech: FDM or SLA? Single or double extruder? Plastics or metals? Therefore, we reach to hundreds of key people who are in this field and discuss with them to guide you to choose 3D printer. Why should you buy a 3d printer?
Why should you buy a 3d printer?
Before you go shopping, you need to think first about what exact use of the 3D printer for you In future. Here's our experience in Brief.
If you're ready to try the technology, you are probably better off seeing a Makerspace near where you are. Since 3D printers are high priced and have a steep learning curve, you'll receive help directly from the decent individuals there – and also you can save yourself a lot of money if you don't click with the technology.
If you want to print a single part in a month and you don't need more work on the 3D printer then you not need to buy 3D Pinter because it will become more costly for you. It is remarkable cheaper to use alternative 3D printing services. It is more profitable to compare purchasing a 3D printer.
What beginner should expect from 3D printer
First, we ask a who should try in the 3D printing business and what they should do to achieve a goal. Jemuel of FABLabs said, "Concentrate on designing creative things…I would recommend beginning with a simple and reliable printer."
Which 3D printer you should buy?
At this time, there are ten critical 3D printing technologies. As you probably never want to invest $100,000 in a metal 3D printer, there are just two sorts of customer 3D printers which are relevant.
Two types of 3D printer
FDM 3D Printer.
SLA 3D Printer.
Should you buy an FDM printer?
FDM is a frequent technology working in the field of 3D printing. In this technology, the thermoplastic filament is melted by heating and extruded with the help of extrusion mind that deposits the molten plastic in X and Y coordinates, and the build table decreases the object layer by layer In the Z direction. Now you have decided to buy an FDM printer then you may have to select from the manifold brand, you will find at least 50 great manufacturers to choose from.
FDM printers are cost-effective. Means for product creation and rapid prototyping in small business and education sectors. These printers are capable of creating (producing) solid objects (parts) faithfully and very fast. FDM printers use different impressive materials to print.
Should you buy a SAL printer?
Like the FDM technology, objects with overhangs 3d printed with this specific kind of 3D printer may need support structures. When the printing is completed, the item needs to be removed with solvent. Sometimes we need to bake it in a UV oven to done processing.
Resin 3D printers use stereolithography technology, short SLA. Whole prosses is done by exposing a layer of photosensitive liquid resin to a UV-laser beam with this prosses the resin becomes harden, and it becomes stable. Once the laser gets caught a coating of resin at the desirable design, and it begins to harden, the model-building platform at the liquid tank of the printer measures the depth of a single layer, and the laser starts to shape the next layer. Each layer is built in addition to the prior one.
SLA creates smooth-surfaced objects using extreme detail, which is ever more common in businesses like jewelry and cosmetic dentistry for creating castable molds.
Generally speaking, resin 3D printers are tougher to handle the FDM 3D printers. That is why we would recommend you to purchase a resin 3-d printer only if you have reasons to accomplish that.