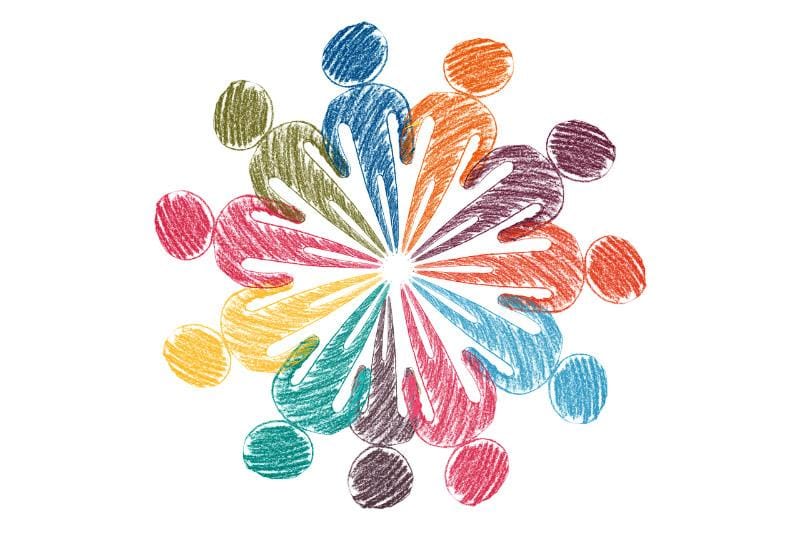 Missed deadlines and poor collaboration are a few major issues faced by workgroups today. It hits hard, and the company falls behind on its schedule. Such issues result from the fault of an individual or the failure of the leader to communicate predetermined goals. According to an estimate, 1 in 3 projects collapse because of poor stakeholder engagement.
Hence, it is critical to have strong internal support for your project. But this is not the only angle to be careful about. There are many other elements during project management that the leader should consider. They make sure that the division of resources is fair, the risks are under control, and estimates are reliable enough.
The burden of responsibilities plugged with a project may vary. However, thanks to advanced tech, we have several tools at hand to make things easier. There are specific programs designed to make the business grind a bit easier. From communication to calculation, these websites and applications help to perform numerous duties.
Right now, Google and Apple Stores are home to more than 2.2 million applications. Sifting through them all and finding the best match for your business is a tough job. To make things easier for you, we have rounded up a list of popular project management apps.
So let's scan through them:
Basecamp
Basecamp, formerly known as 37signals, is perhaps, the most popular project management app in the market. It allows you to organize everything in one place and keep track of things.
It gives you tools like schedules, docomeent storage location, team chat window, and to-do lists. Having it all in a central location enables you to stay on top of things and manage the progress of every project. You can access this app on your phone and in the browser.
The app is not only specific for the teams, but individuals can also use it to make sure they have it all settled. Also, a recent upgrade in this app has integrated the option of dealing with clients within the app. You can add them in and allow them to view your operations. There is a feature that limits viewing, so you do not need to worry about them peeking into the project's internal issues.
The act of integrating clients into the projects will raise their confidence to work with you. Moreover, this app has received praise from some of the famous business managers like Tobi Lutke, the CEO of Shopify, and Dale Lavine from NASA.
Basecamp intends to improve the productivity of the team by keeping them in the notification loop. Along with using this app, project managers must also analyze other effective ways to improve productivity in the workplace.
Read also [How To] Organize Remote Teams to Fulfill Deadlines on Time
Asana
Asana is the mobile and web application designed to help the teams to manage and follow their projects. It has been around since 2008. Dustin Moskovitz, the co-founder of Facebook and Justin Rosenstein, former Google and Facebook engineer, introduced this app to improve the productivity of Facebook employees. It became commercial in April 2012.
It is a great task management application with a user-friendly interface. You can create and share the list of tasks with the team and help them to stay focused. You can initiate projects, assign deadlines to the team members, and chat with them within Asana. It also includes calendars, file attachments, and reporting tools.
The developers keep upgrading the apps with extensive features periodically. In February 2018, they introduced the app in Portuguese and Spanish. And in March 2018, Asana introduced a new feature by the name Timeline. Businesses can use this to map out their projects in an effective way. Teams with 15 members can use this app for free. Those with over 15 people need to buy the premium version.
Podio
Usually, CRM tools are dull or overly complicated. Podio, a popular CRM tool, is none of these. In fact, the app aims to track your conversion and leads with much ease.
Podio acts as a collaboration software that the team can use to organize the tasks. There is a system that keeps content, context, and all communication in a single place. It works for large and medium-sized groups.
The social intranet and CRM facilities make this app stand apart from other project management tools in the market. You also get access to functionalities such as personal dashboards, data visualization, complete customization, and integration with third-party applications.
For all these features, do not jump to the decisions instantaneously. Though they may be widely popular, they may not befit the needs of every company. Do your homework, check out each system and its portfolio with a closer lens. You can find many secure apps in the market. Take Hookt, for instance. It is an AirG spam free app that enables people to connect.
Playing safe from the beginning will help to make sure that your project is free of malice throughout.
Trello
Trello is a Kanban-style, list-making application. It has an incredible UI and works as a digital white-board. Initially, it was an app developed in Toyota. The purpose of this app was to maintain production levels and ensure the flexibility of operations.
Founded by fog Creek Software in 2011, this app is great for creating to-do lists, plan out your ideas, and follow the tasks. Users can create tasks on specific boards and move them around as they are in the progress funnel. It works well for individuals as well as the whole group. Typically, it is applicable in real-estate management, lesson planning, school curriculum planning, accounting, and law firms.
Its email capability enables integration with other apps like IFTTT and Zapier. It is mainly a free service that allows users to add unlimited boards. Along with free versions, there are Business Class and Gold versions with business-oriented features.
Parting Thoughts
You cannot afford to lose time in the cutthroat competition of the current corporate world. You must stay on the edge of innovation and fulfill your tasks efficiently. The apps listed above will help you to keep a strict watch on your projects and make sure that you reach your goals.
If you find a viable app on our list or you think we missed out on one, let us know in the comments.
About Alycia Gordan
Alycia Gordan is a freelance writer who loves to read and write articles on healthcare technology, fitness, and lifestyle. She is a tech junkie and divides her time between travel and writing. You can find her on Twitter: @meetalycia