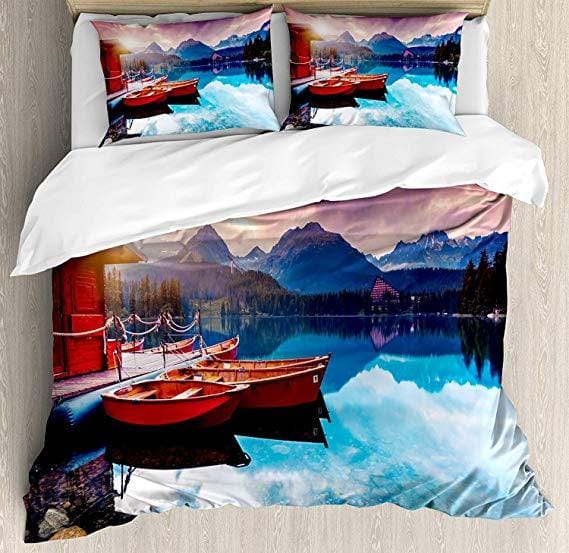 "Traveling leaves you speechless, then turns you into a storyteller" Ibn Battuta
When I first read this quote, I couldn't comprehend how a particular set of people can be so ardently in love with traveling, let alone take it up as a passion!
I mean, I too had a personal bucket list, but the desire was never as fierce as I witnessed in these wanderlusts. I always wondered if there was something that my bare eyes couldn't see. But then, the turning point of my life came.
Once, while filling in for a colleague on a mundane meeting, a group of young men and women caught my attention. They were laughing and gushing so loudly, you could hear them from across the street. And suddenly, I felt green with envy. What on earth made them so happy? Their vibe was exultant!
However, they came and sat near me. As luck would have it, we got talking. It was only then that I discovered that they were solo travelers who had just met each other a couple of hours ago. It was hard to believe them at once. Though I never shared my wonderment, it left me feeling stupified. I wanted that exact contentment in my smile too. And I fell for the charm of traveling.
And even before I could realize, here, I am, sharing my true-blue tips with you all about how to keep up your travel desires also burning while you are busy running errands of daily life. Let's get learning!
7 Creative Decor Ideas
An Illuminating Globe
Globes are an unpretentious portrayal of planet Earth. In one spin, it gives you a quick tour around the world and thus inspires you to be zealously dedicated to your travel goals.
You can always try and play with your creativity, especially when it comes to redefining your home decor. For instance, get a globe that mimics the lighting systems of various cities in the world. When the lights go off at night, this globe can double up as a night lamp while also reminding you of the endless beauty of this planet that is yet to be explored.
Pillows and bed covers
They say that you must get going to make your dreams come true. When you are peacefully asleep, the very essence of dreaming is felt. Think a little out of the box and choose beautiful sceneries as a nest for your dreams. Pick bedcovers and pillows that have an illustrated view of your most loved landscape. This will allow you to extend your dream-time and create an ambiance that will make you feel satiated.               
This way your mind will be relaxed & you may dream of traveling too.
Read: How to remove mosquito from your garden?
A massive world map
When we talk about love for travel, a 'larger than life' world map is a cut above everything else. Bring the world into your room with this macro map, or you can also opt for a  world map scratch poster. It is interactive, and each country splashes a different color. You can playfully scratch off every country after setting your feet on it.
Travel more, and you get to scratch more. As simple as that!
Time to travel
With the world map as a base, get a classic piece of a wall clock that reminds you of all the adventures to experience, the explorations to make and the great memories to reckon.
To caress the sailor inside you, a table clock can be given the shape of a compass and placed on your study. And the next time your reading light shines upon it, the needles of the clock could guide you to what your heart desires the most.
Destination board
If you are not able to spend your desired amount of time at the airport, then this is one thing that will certainly lift your spirits high. This destination board resembles the one at the airport where you pause to find your respective destination and follow the route. It is customizable and can carry the names of your most dearly held goals. You can place it on your travel-themed bedroom wall where you can see it first thing in the morning. Just remember not getting carried away with the emotion!
Wall art
Wise says that you perform your best when you work in a relaxed state of mind. Get the wall of your study painted with either a calming mural of sea waters or a perfectly pensive tropical island and palm trees. This will instantly soothe your senses and let you work in an environment that shall eulogize your proficiency.             
You can easily enhance your walls & give it a beautiful look with these kinds of wall arts, It will surely satisfy your wanderlust!
Redo your shower curtain
Most dormant thinkers come out of their closets while taking showers. Find a quirky shower curtain with either your dream destinations on it or a complete world map. While you sit back and unwind, it will give you multiple targets to set your heart on.                
This shower curtain is all kinds of fun for the whole family. If you have young children, they will have hours of educational amusement. So, you can't miss adding this to your bathrooms.
Final words
The word 'travel' has been aptly described as the 'Only thing you buy that makes you richer!'     
Thanks to my travel diaries, I finally agree that I have indeed turned into a storyteller.
Never let the wanderlust in you fade away and travel to your heart's content. It will fill you with serenity and you will have ample stories to share too!