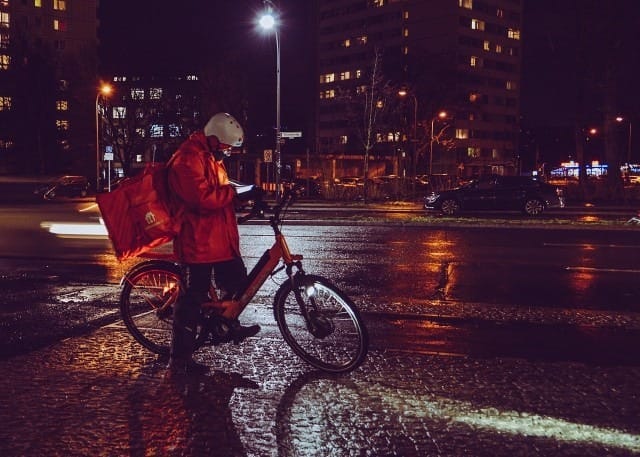 The scene of getting to the door to get your pizza and a can of coke in your pajamas is not new. It has become a new normal for most of the people working from home. Gone are the days, you waited outside a restaurant with your friends and family to get your turn. Now you can enjoy a relaxed, comfortable, totally chilled out evening with your favorite food anytime using an app that delivers everything.
Let's explore what motivates people to use an app that delivers everything: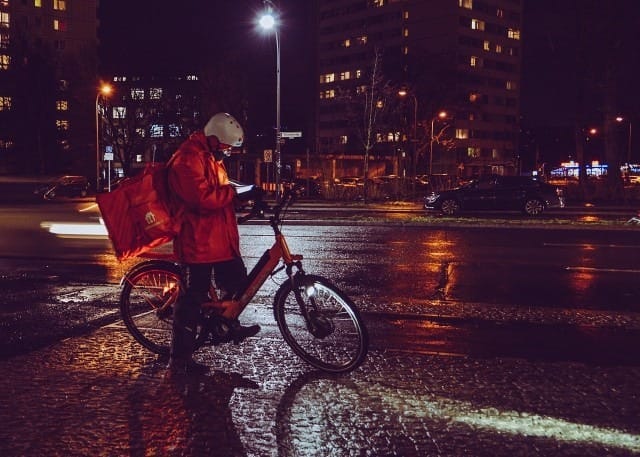 Quick deliveries
Yes, we want that. Customers don't like to sit around, waiting for their food. It is one of the primary reasons why some apps are not able to establish. They do not promise quick deliveries, whether it's food, groceries, pharmacies, or a professional coming for household chores. We love when repairs are attended to quickly, medicines are delivered on time, parcels reach on the scheduled date. This USP has a huge impact on boosting your business revenues.
Promotional offers and discounts
All-time favorite. Whether it is a store discount or a digital store, discounts and deals are the best part of shopping. Users love it even if they are getting a small discount or offered a deal. Store owners keep promoting their services/deliveries by promoting banners on the app to catch their attention and why they are not successful.
Free deliveries
We all love freebies. Getting free stuff is an age-old promotional technique that today has shifted from physical stores to digital stores. Apps serving on-demand deliveries and services lure their customers by offering free deliveries, even on minimum orders. This is one attractive USP that keeps increasing your user base.
Easy to browse categories
Consumers are basic people. Not all of us know how to operate and navigate through an app. An app that delivers everything has all the categories neatly lined-up, making it easy for the users to choose even the sub-categories.
Verified profiles
We don't want to deal with low-quality products or some lethargic delivery person. The vendors/stores listed on this app are verified, ensuring they are transparent with their transactions; they deliver what they promise. Verified means they are reliable to do business, and that is how your app gets appreciated with it.
Contact fewer deliveries
In COVID19, we don't want to take the risk of getting an infection. The app features contactless deliveries, which makes it the preferred choice by consumers today. Sanitizing the products, professionals coming for household chores are practicing safety precautions, so why is the app in demand.
Ordering with App That Delivers Everything Is Extremely Simple:
Log in via social media logins or phone numbers.
Choose the category from which you wish to place an order, i.e., household – plumbers/electricians/
Up will come all the verified profiles from the service providers offering on-demand services in your location
Select the suitable one that you find good suiting your requirements and budget
Put together your order, enter your address and payment details.
Sit back and relax whilst App That Delivers Everything gets you your delivery at your doorstep.
The average daily necessities order takes about 30 minutes to complete.
How Do App That Delivers Everything Make Money?
Below-mentioned is significant revenue streams that have been common in several food delivery businesses.
Premium Promotion Services
An app that delivers everything also offers its vendors, store owners, suppliers, restaurant owners, etc., premium promotion services. The promotion service is pitched to enhance app visibility. Also, after opting for this service, many small-medium scale businesses witness a boost in their business as well.
Third-Party Advertisements
The on-demand apps that deliver everything are opting in for 3rd party investments. This brings in massive revenue for the business, ultimately earning you more profits.
Commissioned Business Model
All demand app is commissioned based on business models. They get an "X" amount of commission from the store owners, restaurants, delivery partners, grocery stores, and so on. This ultimately builds a steady stream of revenue from multiple sources.
User-Based Subscription
You can promote your app by offering an exclusive subscription for "All in one delivery." The premium subscription boost to go for the services that are only available to them. Hence, this attracts more customers to avail of such subscriptions that add more profits to your business revenue.
Dynamic Delivery Charges
On every delivery order, it has different delivery charges. These charges are determined by the factors deciding the total bill, availability of the rider, distance, etc. Charging on the delivery can certainly boost your business's revenue.
If you are willing to launch your multiple services on-demand app services, you choose this ready to make App that delivers everything and get your business start in a minimum of time. The app is available under white label source code, ensuring a hassle-free transition from development to the app store. Take the demo of the app and see how profitable it can be for your business.
Author Bio:
Anurag Rathod is an Editor of Appclonescript.com, passionate about app-based startup solutions and on-demand business ideas. He believes in spreading tech trends. He is an avid reader and loves thinking out of the box to promote new technologies.