Many people buy houses with large backyards only to find that they barely step foot in them. This is especially the case if they live in areas that have extreme climates or if they are not very outdoorsy people. To prevent your backyard from getting out of control and stop simply gazing at it from your kitchen window, here are some steps to help you make the most of your backyard; you might even start to love spending time out there.
How to create an outdoor living space?
With the addition of an outdoor living space, improving your house and lifestyle becomes an exciting idea. Make your backyard a welcoming refuge for leisure, entertainment, and enjoying the fresh air with your family. Adding a well-planned outdoor living space not only adds to the appeal of your home but also increases its total worth.
 A few factors must be considered when designing an outdoor living environment:
Constructing an outdoor kitchen that meets your culinary requirements and tastes. Grills, stoves, refrigerators, and sinks are among the equipment available.
You must provide comfy and long-lasting seats for your guests and family. You can choose sofas, seats, tables, or benches based on your preferences and budget.
Include heating and outdoor lighting choices, allowing you to use your outdoor living space all year.
Installing fire pits, patio heaters, lanterns, or string lights can help you create a warm and appealing ambiance.
Following these instructions may create a functional and delightful outdoor living area in your backyard.
What Are the Benefits of Landscaping?
Consider landscaping your wild, untamed backyard to make it more appealing and useable. Landscaping your backyard may bring various benefits, including improving the aesthetic of your outside space, creating a tranquil and comfortable environment for you and your family, and raising the selling value of your house in the future.
You can choose from various landscaping options based on your hobbies and budget. Water elements like fountains or ponds can create a peaceful and natural ambiance. You may also use stones or bricks to build trails that connect different regions of your property and make it easier to navigate. Another alternative is to construct patios or decks where you may entertain guests or read a book.
How Do You Budget for Your DIY Backyard Project?
A reasonable budget is required for every DIY project, particularly if you want to create your backyard retreat. To generate a budget, estimating the prices of your project's many aspects, such as materials, plants, outdoor features, tools, and equipment, would be best. This can be accomplished by conducting internet pricing comparisons or obtaining provider quotes. Saving money might help you complete outside improvements like a lovely garden or an efficient kitchen. You may connect your spending with your goals and preferences by developing a budget. You can get professional-grade tools and materials to help you do the job at arbourlandscapesolutions.co.uk.
However, you should know the hidden costs of DIY projects, such as backyard maintenance and continuing care. You can cut these costs by adopting cost-effective and environmental choices, such as repurposing existing materials or employing water and energy-saving landscaping practices. A well-planned budget will keep you on track and ensure your dream garden is a sound investment.
How do you design a Kitchen and Outdoor Area?
To improve your backyard, add a kitchen and dining place outside. This allows you to cook and eat outside while enjoying a range of cuisines and the fresh air. You must consider arranging your outdoor kitchen, ensuring adequate cooking appliances, prep places, and storage space. Grills, ovens, and roasters suit your cooking style and taste. When crafting your outdoor kitchen and dining area, consider durable surfaces and weather-resistant cabinetry to withstand the elements.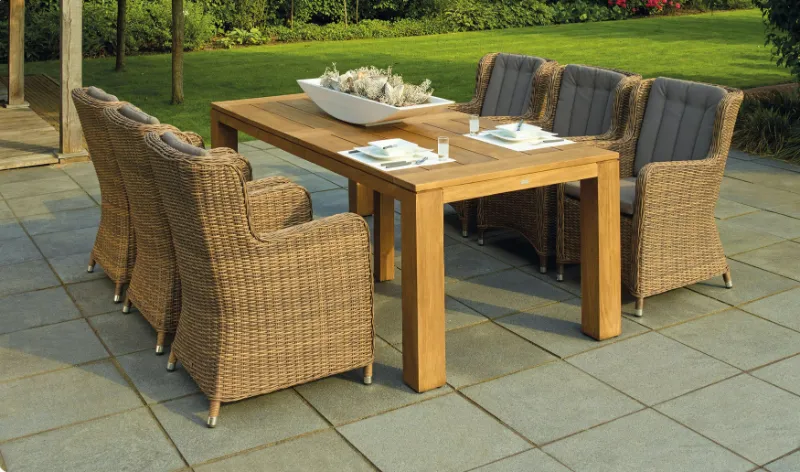 Tailor this space to your family's needs and interests, ensuring comfort and efficiency. Whether you opt for a formal dining table or a casual picnic-style layout, create a cozy seating arrangement for your dining area. Enhance the allure and functionality of the space by adding outdoor lighting and heating elements, such as fire pits or patio heaters, significantly to enhance evening and colder weather enjoyment. Your outdoor kitchen and dining zone will evolve into the focal point of your backyard, serving as a welcoming hub for entertaining guests, enjoying meals, and soaking in the sunshine.
Should I choose DIY or seek professional assistance?
To start a landscape design project, you must thoroughly plan and think. Choosing between DIY and hiring a professional to handle portions of your project is an important step. This selection is influenced by several factors, including your knowledge, the complexity of your desired design, and the limits imposed by your timetable and budget.
 Several considerations include your talent level, design intricacy, and time and economic limits when making this option.
Doing it yourself can be fun to express your creativity while saving labor money, but it has challenges and risks. You may benefit from the experience and supervision of specialists who can ensure quality and safety for hardscape installation, electrical wiring, or sophisticated landscaping elements. Working with specialists can also provide you with more resources and better design advice, both of which can improve the outcome of your outdoor space. The best method is to balance DIY and expert help that meets your goals, abilities, and vision for your ideal backyard.
How to Design a Safe Space for Nature?
Even when you are not using your garden, it may provide a home for various wildlife. Growing wildflowers, which offer a twofold benefit, is one method to accomplish this. They assist pollinators such as bees and butterflies in finding food, shelter, and other needy insects. Allowing grass to grow longer creates a protective carpet that attracts little critters like hedgehogs and mice. You can also provide them additional shelter buying hedgehogs and birdhouses in your yard.
These, coupled with setting out some sunflower seeds for them to eat, will help the birds that visit your backyard. Another way to help your backyard's biodiversity is to make your bug hotel out of wood, bricks, straw, and pine cones. Following these simple procedures, you can create a haven for various beneficial species in your backyard, such as ladybugs, beetles, and spiders, eventually changing it into a healthy and diversified ecosystem.
How Can a Summer House Improve Your Backyard Experience?
Adding a summer house to your backyard is a fantastic improvement that adds visual appeal and functionality. This addition provides a nice inside space for your family, especially when inclement weather prevents outdoor activities. It is a respite from your primary abode, providing space for leisure, reading, meditation, or work. A summer house's versatility also extends to hosting parties, gatherings, and spending time with friends and family.
It provides additional storage room for gardening tools, sports equipment, and seasonal things in addition to its multi-functional purpose. Aside from these benefits, a summer cottage can transform into an exciting and engaging realm for children, encouraging games, crafts, and skill development. A summer home improves your outdoor experience, assuring more enjoyment for the entire family.
Conclusion
When designing your garden, you must choose between DIY and expert assistance. This selection is influenced by talent level, design complexity, and time and budget constraints. DIY might be a creative approach to save labor, but expert assistance is required for sophisticated work like hardscape installation, electrical wiring, and landscaping.
Professionals provide assurance of safety, precise guidance, and superior resources, improving the quality of the outside environment. When designing your dream backyard, it is critical to strike a mix between DIY and expert guidance. So, don't hesitate to embark on your backyard design journey; enjoy the fulfillment of creating your outdoor haven.