We have passed the first month of the new year. Any cryptocurrency market fluctuations that are affected by this time are well passed. There have been a few ups and downs since then although a lot of these are down to speculative reactions rather than the cryptocurrency markets adjusting and stabilizing.
As these coins are still young, as the technology there are still excellent investment opportunities to be made in 2020. The markets will react to any news which in most cases paints Crypto Currencies in a negative light though this is not always the truth. Investors respond and can use these tips to make the best cryptocurrency investments.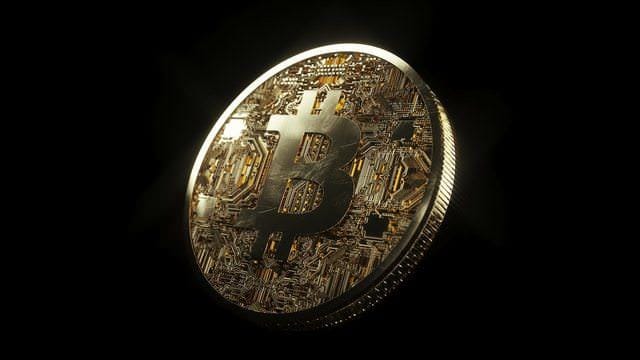 Bitcoin
It is impossible to look at altcoins and not consider BTC as an investment opportunity. From past performance alone Bitcoin has blazed a trail and set the world alight while making the world aware of cryptocurrencies. At some time in the future BTC might not be the investment of choice or the most dominant crypto out there, but as most altcoins are traded against BTC, it shows no signs of fading into oblivion.
We got so many inquiries about the cryptocurrency and its future in 2020. The most question is which is the best currency to invest and what is the ideal time to sell it. For the current information, you need to attach to the website that can regularly update the news of cryptocurrency and its future. Definitely you should bookmark this Cryptomaniaks website for the Best Cryptocurrencies to Buy for 2020.
You can also check xcoins.com if you want to buy bitcoin online.
Bitcoin Cash
This coin was the result of a fork in BTC and when this happened many of BTC's flaws were addressed. As it is so closely tied to BTC, it should be thereabouts on the leaderboard of the top-performing altcoins. Although priced much lower than BTC it has steady performance. With the flaws it has fixed the adoption from BTC could quickly move to Bitcoin Cash and send it soaring.
Stellar
This crypto has crept up the charts and is hovering in the top 10 cryptocurrencies by market capitalization. At the end of the first quarter, it could make a considerable dent in BTC dominance. Stripe who is the processing company of choice for over 100,000 businesses is halting bitcoin transactions in April.
Stellar is one of the favored candidates to be supported by Stripe and one of the reasons being much faster transaction times.
Skycoin
Being a third-generation cryptocurrency there is still a bit of development time to go before this altcoin shows its face. It is, for this reason, it could be one of the hot picks for 2020. Most coins are fighting among themselves, and all the speculation is what the next bitcoin is.
SKY is at present out of all the vying for the top spot as the 2nd generation is attempting to stake their claims over the 1st generation. Being a 3rd generation cryptocurrency and leading the way in mesh-networks and P2P transactions Skycoin is set to change quite a lot at the end of the third quarter of the year.
Many flaws that are found with BTC and other 1st and 2nd generation cryptocurrencies have been addressed. There is also the introduction of Skywire which is a "New Internet" that fully supports SKY, and when they work in combination, they bring so many features.
No reliance on ISP's, a more secure and faster network, faster instant payments, no coin mining. SKY has almost everything sown up, and it is what Satoshi wanted all along. Third time lucky and SKY and Skywire will be at that point later in 2020.
Cardano
Now going into its 3rd year. This crypto is not new to the game like SKY. It is based on the Blockchain as many others are and is decentralized. Being open-source you know it comes with the best support and is visible to anyone, so tampering is a big no-no.
Smart-contracts are the focus of this coin, though they have been advanced way beyond the first iteration. Ouroboros is the enhanced POS that uses consensus from the network and eliminates the costly POW methods in place with some earlier Cryptocurrencies.
Cardano was also built from the ground up and was not developed from a white paper or a road-map.
Design principles and best practices taken from software engineering were used as avenues of which to explore. Doing this the team found problem areas and looked at the best ways to correct these issues.
When you take a look at the current cryptocurrency market, you might think that the time is not ideal to make any investment. We all saw how things have gone for BTC even if it has dropped over the past week or two. BTC has to be considered when you are looking at investing as long as you make sure you invest at the right time.
Out of all the Cryptocurrencies, it has shown itself as one of the more robust performers, and until SKY makes itself known later in the year. Never count out BTC from a healthy portfolio.