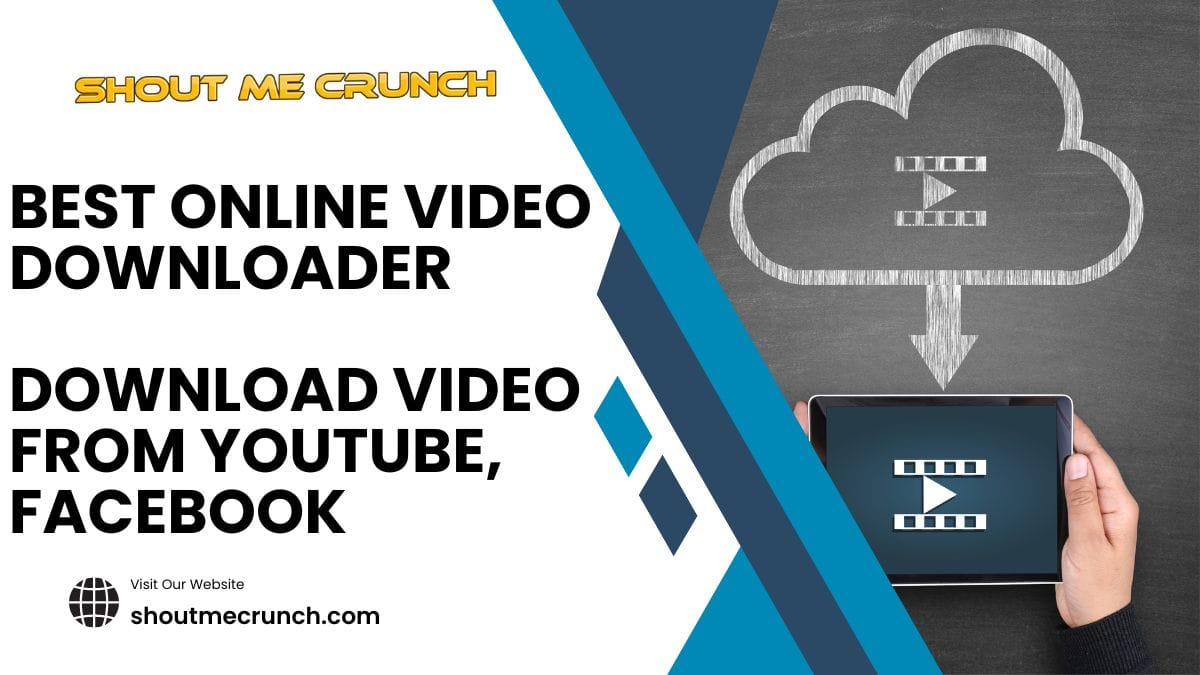 Downloading from the most famous video & audio-sharing websites such as YouTube, Instagram, and Facebook is in great demand. Regarding downloading internet videos in 2023, there are two main options: download an application to help you or use an online downloader. Usually, using an online downloader is a bit convenient because you don't have to install anything.
After exploring many online video downloader websites, I am confident that VideoSolo Online Video Downloader is one of the best of 2023. The VideoSolo company has rollout out this powerful downloader this year as a free service. Let's take a look at the evaluation.
PROS
Download the video and audio in diverse options in one click.
CONS
Provide three video formats and 2 audio formats, but you can't convert the video into more formats than you wish in this downloader.
VERDICT
VideoSolo Online Video Downloader is one of the best in the market based on its compatibility and full platform.
When I first got on this site, I was satisfied with its beautiful, clean interface as a free tool. No advertisement at all. I copied the link on YouTube and plugged in the download box to click "Download." After that, many video options were available, such as video only, resolution, and format. I checked the saved video; it wouldn't download something else or add content to the video I didn't need. I didn't even need to register for the whole process. In this article, I have rated this online service in 6 areas: operating systems, usability, download, browser compatibility, cost, help & support. Hoping this will give you a comprehensive understanding of the program.
Download & Convert 4K Videos
Operating Systems (rate: ★★★★★)
This full-platform product can run on an Android phone, iPhone, and computer via the mobile/desktop browser. Therefore, if you want to view a YouTube video offline on your phone, you can complete the task in one step without downloading the video to the computer and transferring it to your phone. Having this, I don't have to find another downloader for my mobile phone.
| | |
| --- | --- |
| Android Phone | ✔ |
| iPhone | ✔ |
| Windows | ✔ |
| Mac | ✔ |
Usability (rate: ★★★★★)
With a well-designed, it is extremely easy to handle in one click. No need to install anything on Android phones and computers. While on iPhone, you need to install the application "Docomeents," which can be found in the App Store.
| | |
| --- | --- |
| No Need to Install on Android Phone | ✔ |
| No Need to Install on iPhone | ✔ |
| No Need to Install on Computer(Mac & Windows) | ✔ |
| One-click Download | ✔ |
| No Advertisements | ✔ |
| No Virus | ✔ |
| No Need To Sign up | ✔ |
Download(rate: ★★★★☆)
As of now, this website support downloading from YouTube, Facebook, Instagram, Vimeo, SoundCloud, Dailymotion, Niconico, etc. Not a lot, but it covers several mainstream websites. It has multiple choices: video, video only, audio only, and subtitle. Allow you to download high-definition video, with eight kinds of video resolution (144p, 240p, 360p, 720p, 1080p, 2K, 4K, 8K) and three kinds of video format (WebM, 3GP, MP4). As for audio, allow downloading high-resolution audio with five kinds of audio resolution (64kbps, 96kbps, 128kbps, 256kbps, 320kbps) and two kinds of audio format (M4A, WEBM). In general, these formats can be played directly on the device.
The entire playlist on YouTube or SoundCloud can also be downloaded in VideoSolo Online Video Downloader with one click. Plugging in the video links in the playlist, one by one, is unnecessary on this site.
VideoSolo Online Video Downloader can only provide the MP4 format for some websites like Vimeo. So, not having a format conversion function in this downloader may be a bit troublesome.
| | |
| --- | --- |
| Plentiful Support Sites | 100+ |
| Download Audio Only | ✔ |
| Download Subtitle | ✔ |
| Download HD Video | ✔ |
| Choose Video Resolution | 8 |
| Choose Video Format | 3 |
| Download High-resolution Audio | ✔ |
| Choose Audio Resolution | 5 |
| Choose Audio Format | 2 |
| Download Playlist | ✔ |
| Convert Video Format | — |
Browser Compatibility(rate: ★★★★★)
Compatible with all major browsers, no matter loads these browsers on mobile phones or desktops.
| | |
| --- | --- |
| Safari | ✔ |
| Firefox | ✔ |
| Google Chrome | ✔ |
| Internet Explorer | ✔ |
| Microsoft Edge | ✔ |
Cost(rate: ★★★★★)
100% free. VideoSolo is a pioneer in video conversion and sharing. Not all the products of this company are free, but it costs nothing to use this online video downloader.
Help & Support(rate: ★★★★★)
Although this is a free program, you can still get good service from the VideoSolo company. It has video guides on YouTube and Tips & How-to's tutorials. If you have more questions, contact customer service via email and get a reply within 48 hours.
| | |
| --- | --- |
| Email | ✔ |
| Tips & How to's | ✔ |
| Video Guide | ✔ |
How to Download with VideoSolo Online Video Downloader
Download Video/Audio to the Computer
Load VideoSolo Online Video Downloader in the browser.
Copy the link of the playing video on YouTube, Facebook, SoundCloud, etc. page.
Paste this URL link in the download bar, then enable the "Download" option for parsing the link.
Select the target format and desired quality according to your computer's resolution. Once done, you may enjoy videos and songs on your computer offline.
Download Video/Audio to Your iPhone
You will need to download "Documents" on the Apple Store as a necessary tool that enables the download service to run successfully. Afterward, load the website of VideoSolo Online Video Downloader inside it.
Copy the URL link of the video you wish.
Plug in the link to download. When you are going to save the file, you can change the file name to whatever you like.
Tips
No matter which video downloader you use, copyright law is something you have to pay attention to. Make sure you download the videos just for personal use.
WonderFox Free HD Video Converter Factory
To convert videos you download into 300+ formats, VideoSolo has another product VideoSolo Video Converter Ultimate. It's not free, and I have not used this software yet. You may have a look.
Read from the official Tips & How to's guide to download YouTube playlists and videos to Android phones.
Summary
Suffice it to say, VideoSolo Online Video Downloader is an outperformed and risk-free online downloading service that enables you to download from several popular websites with multiple download options. It's an above-average service. Based on its free and easy-to-handle, I strongly recommend it as one of the best online video downloaders this year.