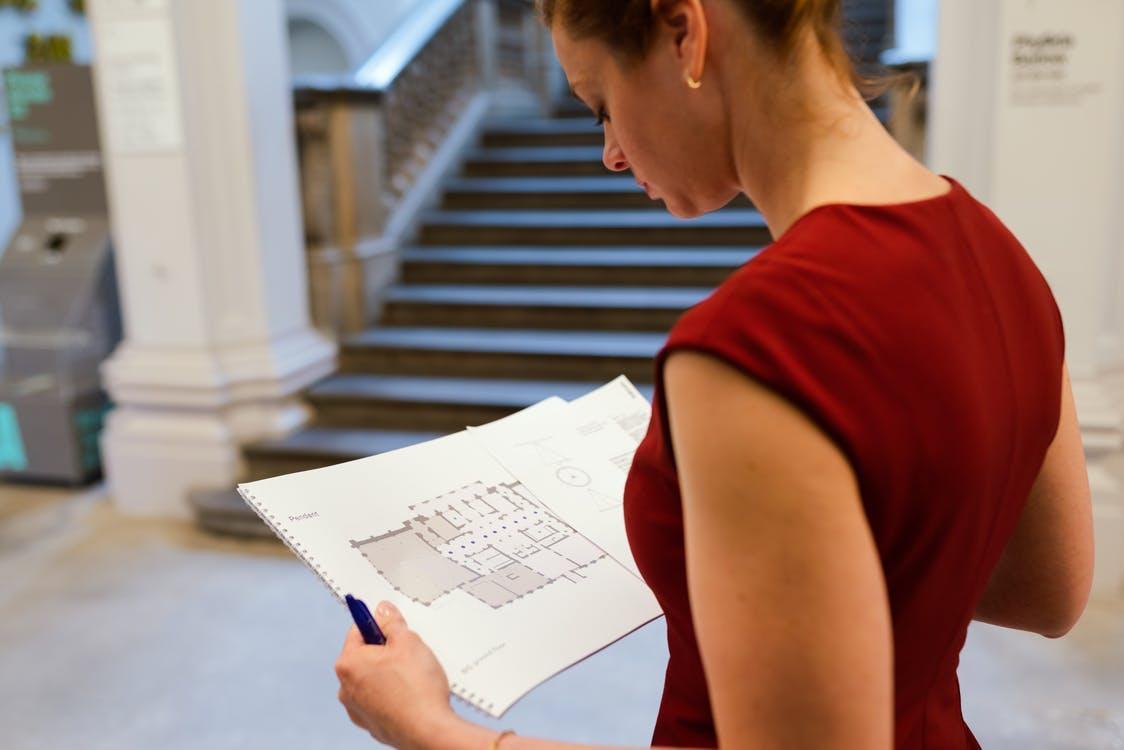 Confused about which layout will suit your lifestyle – open or closed? It's not easy to decide on choosing which floor plan is best. Both of them have their pros and cons. The below analytics will break down what type of floor plan is best for your lifestyle and property.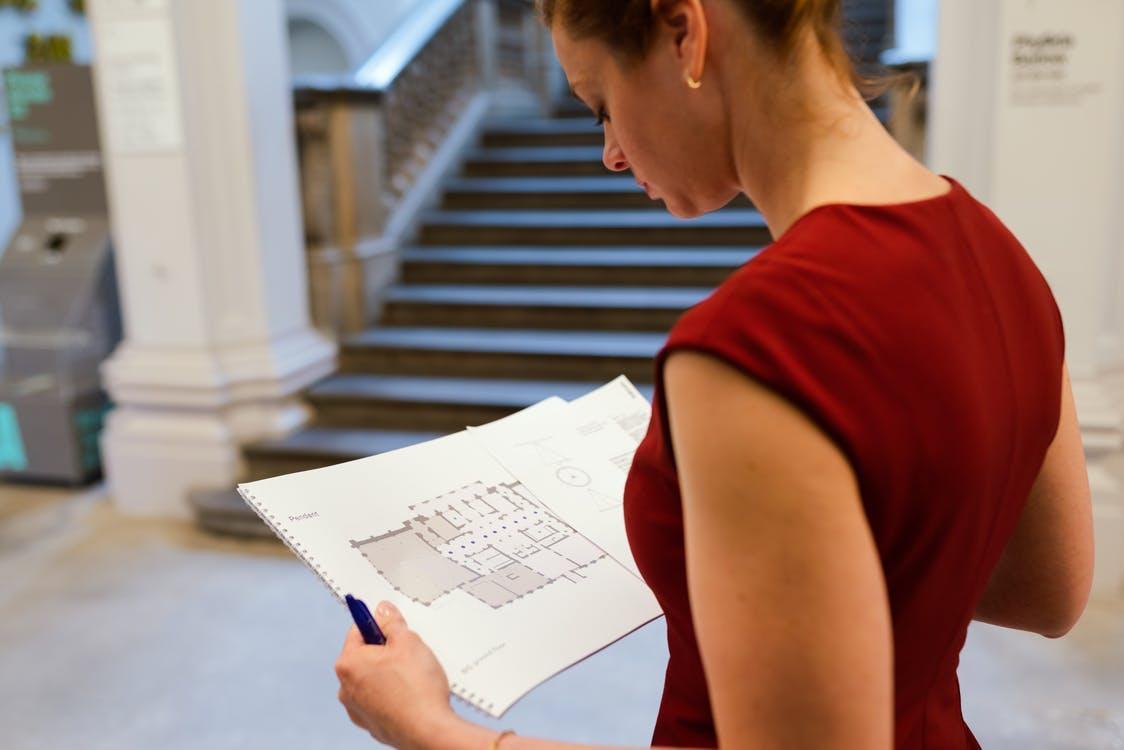 What is an open floor plan?
It merges two or more rooms to form and ample space. This removes all partition walls from the rooms that usually divide it into different areas. For example, joining your dining room and kitchen with your family room and turning it into a common living area.
Why choose it?
Choosing an open floor plan means you want to remove all doorways and walls from your space. It is a layout the constitutes one large room that is separated as a single living area. It is an excellent concept to create ample living space. The benefits are enormous, which includes plenty of room for significant activities.
The pros of an open floor plan
They are excellent for small homes, as it creates an ample living space. Because it doesn't have any walls to break the flow of your space by dividing it into different areas, all you'll have is a large open area that looks bigger and wider than it is. It doesn't only make your home more spacious but also allows you to move around comfortably.
This type of home adds a great safety feature if you've small kids or older adults. It helps you keep an eye on them while working in the kitchen or doing the dusting and other household chores. Moreover, if you've CCTV at your place, it will be easier to keep an eye around your home.
When you opt for an open floor concept, your flooring will also opt for it. You don't need to switch different flooring for a different room, which makes it easier to clean. You don't need to keep on changing broom, vacuum, and a mop. You can do dusting and cleaning tasks fast.
The main benefit of an open floor plan is its versatility to turn your space into anything and not commit yourself to one permanent layout. You can re-design certain areas according to the purpose and show creativity to separate those spaces without closing it.
You all might know that natural light is the real mood booster, so adding it to every corner of your home can give you a more relaxing and calm effect. The open floor gives you the advantage of adding more and more natural light into your space. As there are no walls, the sun directly falls into the home and makes the entire home brighter and more prominent.
The last and final advantage is resale value. If you're thinking about what to do with the decreased estate, consider renovating that property with an open floor plan. This concept creates a buzz when it comes to resale the property. Nowadays, it is seen that potential buyers attract more open-floor homes instead of closed one.
The cons of an open floor plan
Along with many benefits, there are also certain drawbacks that you need to consider for an open flooring concept. For example, instead of designing each separate room, the open concept requires a cohesive design with the right furniture and décor to avoid the clashing of the stuff—other cons areas listed below.
Bad odor can spread quickly throughout the home.
Open floor means your kitchen is attached to the living and dining room. If you're cooking a non-veg dish that smells bad while cooking, it can quickly spread within the home.
If one of your table or corner of the house is messy, your entire home will give a messy feeling. So, you will need more storage. Even you can't hide your untidy kitchen from your guests.
The noise can echo a little. For example, if your friends are around and they are making noise from the living area, it would be difficult to avoid that noise in the rest of the home.
It doesn't give more privacy compare to a closed concept. Even you can't do any tasks without others seeing you.
Potentially higher energy cost
It can be expensive as you can't leave without heating or cooling the whole room. That is because the place is bigger and it can't escape easily.
Doesn't support more designing option.
It doesn't give you more freedom to design according to your taste and lifestyle. The objects or décor items are overlapped weirdly, and a lot of visual clutter is going on.
When it's recommended?
Generally, it is recommended for smaller homes, as it helps to open up space and make it bigger and spacious. Here are some examples of where and when you can recommend it. 
If you often entertain your friends and family.
If you're a nuclear family with small kiddos.
If you're trend addicted and love to re-design the layout.
If you're eventually planning for selling
Else, someone in your family requires more attention and better accessibility.
What is a closed floor plan?
Previously, a closed floor plan was known as a traditional floor plan. It has a separate room for each task or purpose. For example, a kitchen for preparing meals, a dining room for lunch and dinner, a living area to gather, and a family room to get relaxed. It offers more functionality to your house. 
Why choose it?
The main purpose of closed floors is to make your home more functional and provide more privacy. Everyone loves to spend some alone time. It usually has walls splitting the main rooms. It allows you to separate space into a personal or individual room.
The pros of a closed floor plan
While some people prefer the open-floor concept, some homeowners are shifting from modern to traditional designs, i.e., closed floor plans. Here are some pros to explain it.
The closed floor plan gives you more privacy compared to the open floor. It has walls, doors, and a separate area that helps you to isolate the space if need. Moreover, the walls and doors give you an advantage of soundproofing by giving you more privacy than an open concept.
Another advantage of it is soundproofing. It doesn't allow any sound to travel from one room to another and disturb other family members who need privacy and peace. It also allows you to hand different décor items and put your life on display.
This concept is best for those families who have small kids. As you know that kids likely to spread their mess into different rooms. Hopefully, items are kept in one area of your house and make it easier to clean.
When you opt for a closed plan, it will allow you to heat or cool certain rooms. That means you have to pay less compared to open floor for heating and cooling costs. 
It offers more appealing designs compared to the open concept and allows you to make each room unique in design. You can design your room according to your taste rather than going with one design for an entire home. Moreover, you don't have to worry about the décor items to match and compliment other items.
The cons of a closed floor plan
It provides less natural light
The natural light gets an uneven distribution for each room. In some rooms, there will be more natural light, while in others, there will be no light.
All rooms might give a feeling of small and cramped.
If you're a party person and love to host parties like brunch or happy hour that include drinks and food, then this floor plan is not suitable for you. This plan doesn't allow you much space, while an open plan allows you to perform group activities with extra space.
The closed concept makes your home cramped and smaller, especially when you have a party, and you have guests. It chops down the living area into different parts.
With a closed floor plan, your kitchen doesn't allow you to add a dining table. It depends on the square foot and the layout your designer has suggested. In contrast, an open concept gives you the freedom to add a dining room.
Open concept homes offer more accessibility, but close floors don't. It gets a bit difficult to keep an eye on your kids and elderly parents. Since the rooms are different, you can miss out the family time while you're working in the kitchen.
When is it recommended?
Generally, it is recommended for families who love to stay together but want their privacy and peace. Here are certain conditions where you can recommend it.
If your family creates more noise.
If you're a party thrower
If you want to provide a more classic and traditional look to their house.
If you're foodie and love to cook food more often, you can isolate yourself in the kitchen.
Open floor vs. closed floor plans
It is very difficult to choose one as both of them have several factors that are best for you. So, don't need to pick anyone. Instead of that, choose a floor plan which you can create by working together to create more space with comfort and functionality, including privacy. You can design different rooms for your family members and also a room to host parties and get to gather for your whole family.
Conclusion
This open vs. closed floor plan debate is timely. For years, contractors, designers, architects, and homeowners have been touting the benefits of both open and closed floors. With these pros and cons comparisons, you will get an idea about which one suits your lifestyle perfectly. But before you take any decision, ensure that you take guidance from professionals to understand the layout better.
Author Bio:
Erika Rhein, a professional writer, and blogger by profession. I write in various niches; however, I prioritize writing on home improvement, lifestyle, automotive, health and fitness, and so on. I always strive to provide users with useful and informative articles in a readable format. I aim to achieve a difference in my writing.