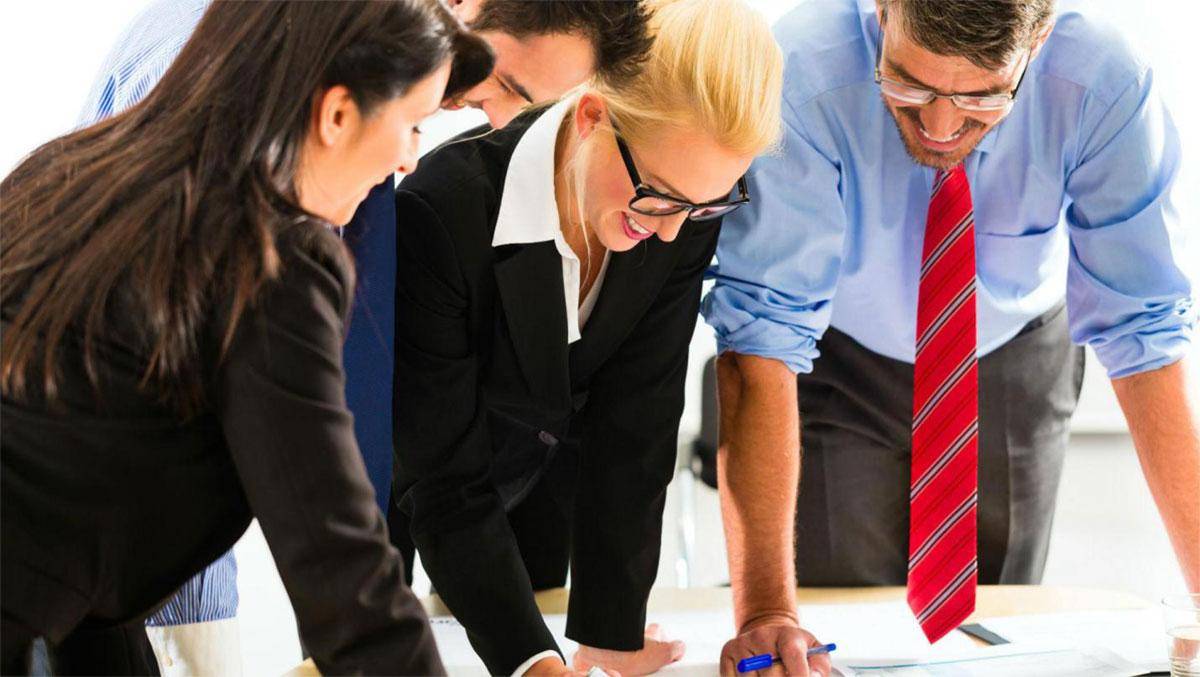 E-Commerce businesses have to seriously address the challenge of building customer relationships online if they want to increase customer loyalty, ensure repeat business, and increase revenue.
Unlike brick and mortar shops which have very few communications channels to manage, E-Commerce companies have to win battles on many more fronts.
This is why building an E-Commerce CRM strategy can appear very difficult at first.
One thing is sure, online customers are becoming more demanding with every passing day, and these stats support it. This is why you will need to develop and implement a CRM strategy as soon as possible.
Go through the 7 ways E-Commerce companies can improve customer relationships and decide which one is best according to your business goals and customer preferences.
Make Usability a Priority
Customers will always have to put in some effort when buying things online; you can't help it. However, what you can do is to control the amount of effort they have to put in.
If it is too difficult for them, you won't be able to implement CRM strategies because you will have no customers. So, what do you do to improve usability?
First, start with your online shop interface. The goal is to to make it as simple as possible.
Use white spaces, menus, and descriptions to make it easy for customers to search for products, make purchases, and read description and reviews.
You shouldn't neglect the fact that the majority of online shoppers are mobile shoppers.
This is why you should also optimize your website for mobile and make sure that these customers have the same experience as the desktop users.
To make the purchasing as straightforward as possible, make sure to implement a "You need to login before placing an order" policy only when it is necessary.
Keep in mind that some customers don't prefer disclosing their personal information with online companies.
Play the Personalization Card
To make the process of building customer relationships easier, you have to acknowledge the fact that we live in a customer-centric era.
This means that you can prosper from delivering a custom-tailored experience to each of your customers.
It will send them a strong message that you care about their personal preferences, thus forming a bond with them that will last for many years to come.
This can be quickly done once you start tracking your customers' search inquiries and purchasing history.
With a simple analytics tool, you will be able to discover where their interests lie, which products they spend the most time on, what other options they are considering and so on.
Over time you will be able to learn their purchasing patterns and offer them individual bundles.
Read also The Success of Archetypes in Brand Marketing.
Up-selling and cross-selling are not seen as aggressive approaches in this scenario. It is quite the opposite. By catering to your customers' personal needs, you will be able to build stronger relationships based on care.
Create a Secure User Experience To Build Trust
In the center of any customer relationship, there is trust. However, many E-Commerce businesses fail to see that trust goes beyond delivering great products and personalized service.
To create the ultimate trust, businesses in this industry have to do all in their power to build a secure user experience.
Your customers have to feel safe when they arrive on your website, while they are purchasing, and when they experience a problem with a product or service.
Start with simple things, such as policies. There are three policies that you must have on display at all times:
Terms of Service. This one describes your relationship with customers in detail. It establishes boundaries of your and your customers' responsibilities.
Make sure to include disclaimers, limitation of liability, and acceptable use of the online shop.
Privacy Policy. If you want to build a relationship with your customers, you have to do all in your power to protect their data.
After all, they are going to use their payment and credit card info on your website. Include what information you record and store, how it will be used, and which actions you took to protect their data.
Returns Policy. This policy is the foundation of your CRM efforts. Online customers prefer knowing their options if they have to or want to return the product.
Include how long you accept returns, under which circomestances, the description of the process, and whom to contact.
Furthermore, make sure to provide every extra bit of information to your customers. The goal is to present yourself as a company that has your customers' best interest in mind.
Publish a self-service help center, FAQs, and guides.
Keep Tabs On Customer Feedback
If there is anything that can directly help you discover pain points in your customer relationship strategy, then it is customer feedback.
An E-Commerce business that doesn't learn from customers is doomed to fail. There are two ways to keep tabs on customer feedback – an indirect and direct approach.
An indirect approach will require you to collect the data from multiple channels. For instance, you can seek help in a web analytics tool to discover pages that cause customers to bounce off your website.
You can also go through customer support transcripts and learn what troubles your customers the most.
A direct initiative, on the other hand, consists of following back with a quick survey email after the purchase is complete.
Read 5 Smart Ways to Get Customer Feedback Except for Web
Ask your customers to rate your services and products or write reviews, and engaging your customers on social media.
Deploy LMS To Ensure The Same Level Of Service
Keeping your staff trained and on top of their tasks is paramount for the success of your CRM strategy. This is where a simple training maker powered by a Learning management system tool can be of great assistance.
It can help you with compliance training to avoid costly sues, but more importantly, educate your employees to provide the best service possible to your customers.
The critical thing to note here is that the training maker is not only used for making courses and inviting employees to take them.
You can also use this great invention to take advantage of your other in-house systems.
You can integrate it into your CRM platform and assign training to your partners as well as to support agents without switching platforms.
Alternatively, you can integrate it with your email marketing tool to share useful courses with your loyal customers.
Read also 5 Steps to Setup Your KPI in Business Strategy.
Implement a Loyalty Program
Loyalty programs were practically invented for E-Commerce businesses.
There is no better way to cultivate your relationship with your existing customers and attract new ones than offering a powerful incentive.
However, be careful not to start a loyalty program that will eat all your profits. Keep the rewards small yet big enough to attract people to enter it.
Also, a loyalty program is not a quick fix. You will have to work on it diligently and develop a long-term loyalty strategy to improve your relationships with customers continuously.
For instance, you can start small, and then increase rewards for the most loyal customers. Regular discounts are a must-have, especially during the big holidays.
Make sure to learn where most of your customers originate from so that you can surprise them with a discount for their national holiday, which doesn't necessarily has to be yours as well.
Use Social Media To Build Personal Connections
Social media platforms provide countless opportunities for building better customer relationships.
First of all, they are immensely popular, meaning that many of your customers use them on a day to day basis.
Secondly, direct customer interactions with brands are consistently growing. What's your strategy here? The answer is simple – instant communication.
Solving customer problems and providing them with actionable info on social media may stretch your resources thin.
This is why you should consider using a chatbot for resolving customer issues and diverting the frustrated ones directly to your customer support agents.
Your other customer relationship efforts on social media should include sharing valuable content, interacting with customers via the "Comment" section, and even featuring your customers' posts and valuable insights.
Key Takeaways
Using a training maker, improving the usability of your website, keeping a finger on the pulse of customer opinion, all this will help you set up strong foundations for your E-Commerce CRM strategy.
Author Bio:
Kamy Anderson is an ed-tech enthusiast with a passion for writing on emerging technologies in the areas of corporate training and education. He is an expert in learning management system & eLearning authoring tools – currently associated with ProProfs Training Maker.