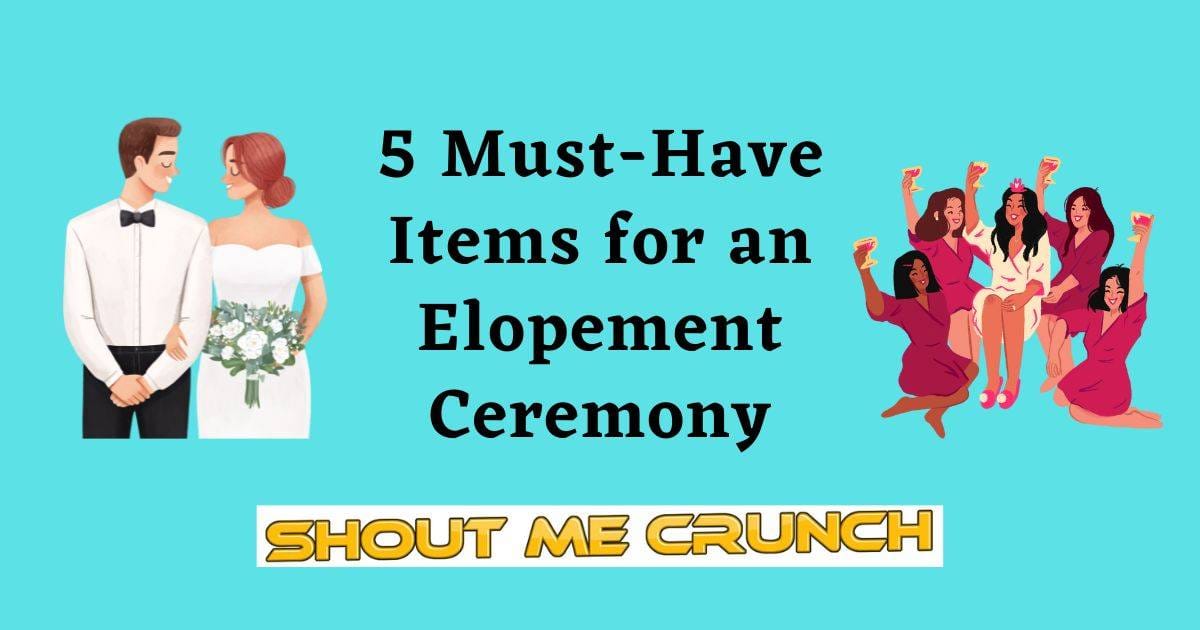 Elopement ceremonies are considered a romantic, whimsical way of saying "I do" with your partner. Like many other wedding traditions, they are looking to be revived and celebrated by couples who want a short ceremony that's meaningful and personal. Below are five must-have items for an elopement ceremony:
Groom's And Bride's Outfit
When planning your wedding, ensure to include items for both the groom and bride. Here are some must-have items for an elopement ceremony:
Groom's outfit
If you want to know the style idea for the groom for a wedding, please read Best Wedding Styling Tips For Men from Shout Me Crunch.
A suit or tuxedo – This is typically what the groom wears to formal weddings. It's important to choose something that will fit comfortably and look professional.


A white dress shirt – If the groom wears a suit, he should add a necktie and dress shoes.


Sunscreen and insect repellent, just in case.
10 Top Notch Pre-Wedding Beauty Tips For Soon To Be Brides
Bride's outfit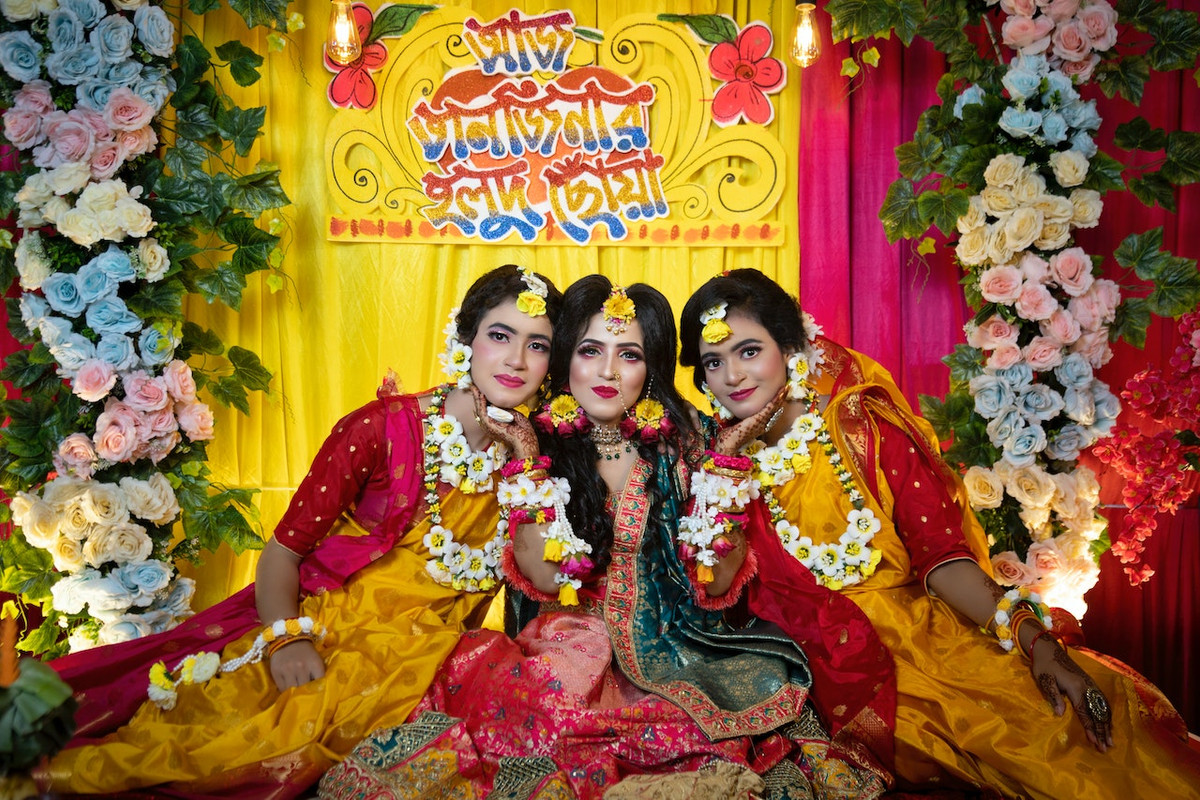 If the wedding is in the summer, don't forget to read the summer tips for a wedding dress for the bride.
A long flowy gown or dress that can easily change into something more comfortable after the ceremony.


Some type of headwear is essential for an elopement ceremony – a tiara, hair clip, veil, bun, bow, whatever will show off your beautiful hair and make you look elegant.


Choose comfortable shoes that you can dance in all night long.


Makeup should be light but appropriate – choose colors that coordinate with your gown and accessories.


A clutch or small handbag to hold your phone and other important items.
Wedding Cake And Flowers
A wedding cake and flowers will complete your special day and add sweetness and color to your celebration. We have published earlier about Food For Brides On Wedding.
Here are some tips on choosing the perfect wedding cake and flowers for your elopement:
Choose a light-hearted theme – An elopement ceremony should be fun and celebratory, so avoid anything too serious or dark. A fun, whimsical cake will go a long way in bringing joy to your special day.


Think outside the box – Many couples opt for nontraditional cake flavors, like carrot or pumpkin spice cakes, which can be quite pleasing to the palate.


Ask friends and family for help – If you're having a small ceremony with just a few close friends and family members, ask them if they would be willing to contribute flowers or serve as florists for the event.


Keep things simple but elegant – When selecting flowers, remember that all your guests will view them from a distance. Stick with simple arrangements.
Wedding Bands
A wedding band is essential for any elopement ceremony and symbolizes your commitment to each other. You can pick his and hers wedding bands that suits your style and matches your partner's ring.
Some couples choose to have a band made of their wedding date, while others opt for a simple and classic band. If you opt for a custom band, consider your wedding theme and what type of metal alloy you would like.
Beautiful Location
The perfect location for a wedding can be the most beautiful thing, and choosing the right spot can make all the difference. Rural areas are always a good option if you're looking for a secluded spot. One of the favorite places to elope for couples who want to celebrate outdoors is at a beach.
The Ultimate List of Resources for Wedding Venues
If you have access to an estate or park, consider using it as your wedding venue! These locations offer plenty of space for photos, gardens, and lawns that you can decorate with flowers and greenery. If you don't have access to these resources, consider holding your ceremony in a hall or other large room you can rent for the day.
Another attractive option is to hold your ceremony at nightfall. This allows guests to enjoy stunning views while celebrating with you by the light of the moon and stars.
No matter what type of location you choose, be sure to take into account weather conditions and safety concerns before booking. You don't want your special day to be ruined by harsh temperatures.
10 Offbeat Healthy Wedding Menu Ideas For Your Diet-Conscious Guests
Vows
One of the most important decisions you'll have to make when planning your wedding is who will officiate. After all, your wedding ceremony is when you and your spouse are united in marriage before family and friends. Choosing the right minister or priest can be daunting, but there are some basic things you should include in your vows.
Consider what your wedding ceremony will be like. Will it be religious or secular? Will you want to include traditional vows, such as "to love and cherish," or more contemporary options, like "to have and to hold"? What are your and your spouse's personal beliefs?
Once you have decided on the basics, it's time to choose your officiant. There are a variety of ministers and priests available, so you can find someone who aligns with your values and beliefs. Try contacting your local church or temple for a list of officiants. You can also search online for ordained ministers or clerics in your area.
When choosing an officiant, ask about their experience presiding over weddings. You'll also want to inquire about their fees and whether they offer discounts for couples with a religious ceremony.
Conclusion
Whether you're planning an elopement ceremony or just looking for ideas on what to pack, this list of five must-have items will prepare you. These items will help make your special day unforgettable, from champagne and cheese to linens and flowers.