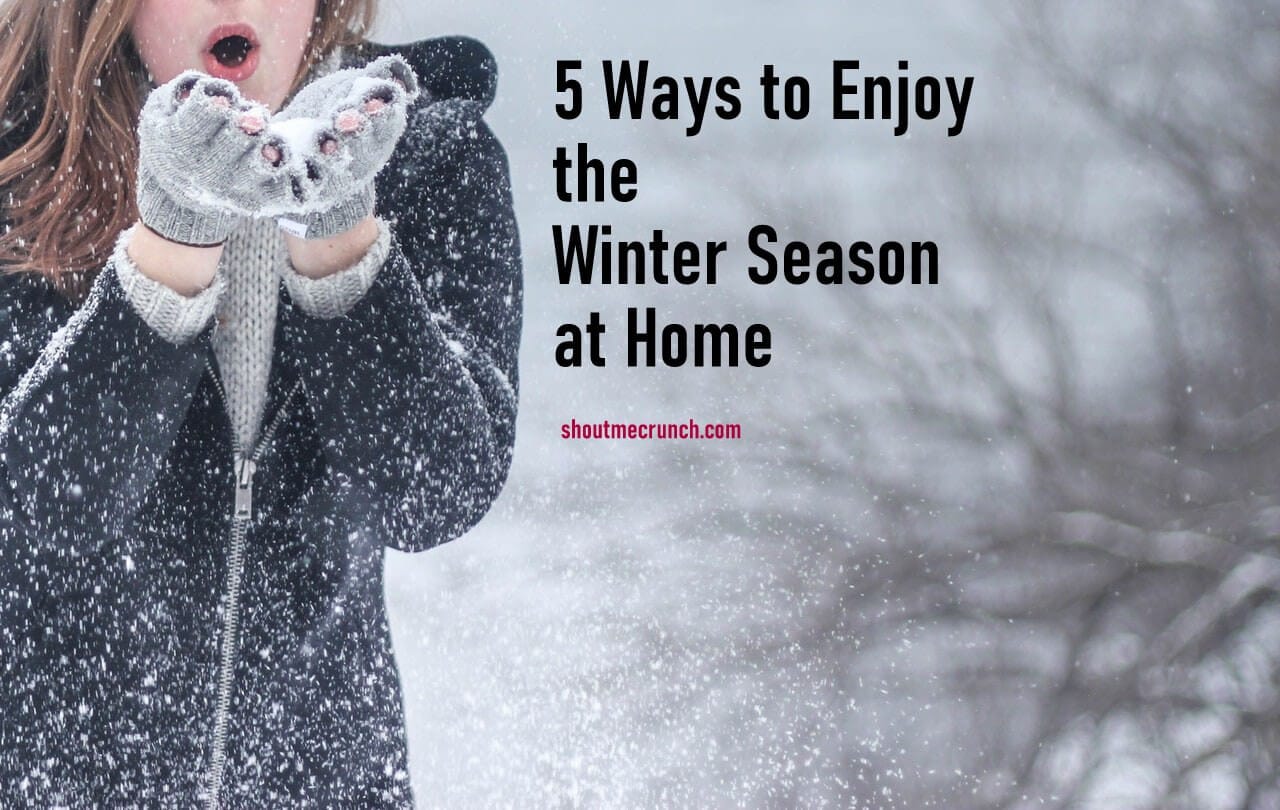 Do you find the winter season to be an enjoyable time? Or do you wish for warmer weather like many other people? Surprisingly, there are many ways to enjoy the colder months, even if they seem dreary and uninviting! Here are five ways to enjoy the winter season at home.
Conduct a Winter Fun Survey
Winter can be a bummer for many reasons, mainly due to the lack of warm weather and the inability to travel. Nevertheless, winter is an excellent time for reflection and self-assessment, which can lead to finding exciting topics of conversation with others. A fun way to take stock of your life is to conduct a winter fun survey. This survey helps you determine the activities you consider fun to engage in and lets you see how your response compares with others.
You can conduct this survey by taking a few minutes each day to answer questions such as what you like doing in the winter, which activities you consider fun to indulge in, and how often you play games. Writing down your answers to these questions will help you self-assess, making it easier for you to improve your life. These answers will also give you an idea of what to do in case you feel bored during the cold winter months.
Read also Hair Care in Winter Season – Home Made Hair Pack Tips
Ensure to keep a record or journal of your answers, and invite a friend for a conversation. This is an excellent way to open up about yourself and learn about other people's lives. This survey will help you discover what works well for you and what needs improvement.
Prepare a Home-cooked Meal
One of the most enjoyable things about winter is eating a home-cooked meal. It is reported that the art of cooking well and eating a healthy, well-cooked meal can improve an individual's overall health. Cooking at home has many nutritional benefits. Cooking a meal by yourself keeps you busy and engaged and ensures you get to eat healthy fat and protein. Cooking at home also helps you get rid of additives and unhealthy oils in your diet. You must first decide what type of meal to prepare for yourself. Consider whether you prefer fresh or frozen ingredients when deciding on a dish to prepare next.
Have a Winter Party
The winter season introduces the holidays. During this time of year, it is possible to plan an enjoyable party that doesn't include alcohol or other harmful substances for you and your friends.
Do not wait until the holiday season to hold a winter party. If there are special events that you and your friends would enjoy, take advantage of these occasions by throwing a party. You don't have to invite everyone. If you have a few close friends come to your party or go out with some of them, you can make the event fun and enjoyable.
Additionally, you can install a heated driveway system to keep the ice and snow away during the winter party and allow your guests to pull in and out of your driveway without the worry of damaging their wheels or tires. On top of that, you can also use it to keep your vehicle engine running at an average operating temperature during the colder months.
Read also Dry Skin Care in Winter Season
Have Some Fun Activities on Hand
If you find yourself bored while staying home during winter, it may be best to keep a fun activity in reserve just in case. You could go for a walk, a quick jog, play board games with a friend, or watch movies. If you have sports equipment at home, you can play a basketball game or go to the gym for a workout.
You can also enjoy some good music, which is one of the best ways to stay motivated. It is essential to have a soundtrack that helps you get in the mood. Popular music may work better than country music or other music genres, but it all depends on your personality.
Whatever you do, make sure it is enjoyable and doesn't involve alcohol or other harmful substances. Keep your mood upbeat, and you will find out that winter can also be fun!
Use Practical Time Management
Winter months are usually extremely cold, causing many people to stay indoors instead of venturing out. However, winter can be an excellent time to use practical time management techniques to stay busy at home instead of going out.
Staying focused on essential things will help you keep a positive mindset and stay involved in your life. You can have fun all winter if you take time off social media and other websites, but ensure whatever you decide to indulge in is essential to your personal development.
Conclusion
Winter is a unique yet difficult time of year. However, it can be an opportunity to engage in activities other seasons don't offer. You can have the most enjoyable winter if you change your perception of winter and decide to make the most out of it.
Whether you need to prepare a home-cooked meal or throw a party, the above tips will help you discover the best possible ways you can pass the time and enjoy winter.
What are you looking for?
enjoy winter
how to enjoy winter when you hate it
how to enjoy winter season
ways to enjoy winter
how to enjoy winter in canada
how do we enjoy winter season
reasons to enjoy winter
how to enjoy winter outside
activities we enjoy in winter season
what do you enjoy most about winter
things to enjoy about winter
enjoy winter break
enjoy your winter break