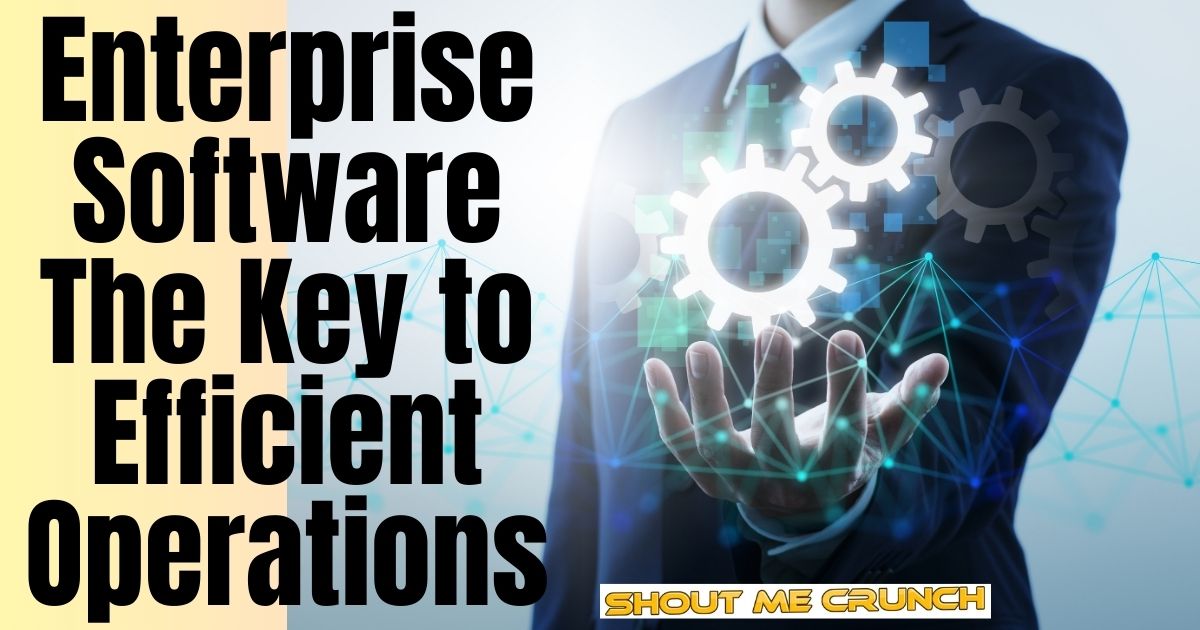 Information technology has emerged as one of the most crucial resources for running and managing organizations in the twenty-first century. It affects every aspect of a modern business, including security, operations, and customer service.
Information security experts, data architects, social media analysts, and mobile application developers are just a few new positions technology generates. Twenty or even ten years ago, there was no such employment. Modern organizations are based on information technology known as enterprise systems, which link business operations.
Top flutter app development companies in India always look for methods to streamline their operations to run more effectively. Many firms use technology, including enterprise systems, to enhance their workflows and customer service procedures.
What Exactly Is Business Software?
Enterprise software enables businesses to create, manipulate, securely store, present, and enhance vast volumes of complex data, which helps companies to run more efficiently. Any organization needs quality data to function, and this data is essential to all of those functions.
Software developers have a focus on each of these fields as well as comprehensive multi-functional solutions. It is more important than ever to have a complete enterprise strategy for efficiently managing and planning the software an organization and its employees depend on.
Large-scale software programs known as enterprise systems can monitor and manage a company's intricate business activities. These programs act as a centralized control point for corporate automation that speeds up reporting and decision-making.
The organizations that effectively adopt enterprise systems will most likely gain from them in the ways listed below:
Save Company Data in A Useful Format
Keeping data in a format that allows easy analysis is one of the most crucial components of enhancing the customer experience. The adage "what gets measured gets managed" is also valid for corporate data.
Customer order histories, including the dates and locations of those orders and the time it took to be processed, are some examples of data that should be kept. A company's capacity to swiftly find this information to respond to customer inquiries can significantly increase customer satisfaction.
Automate Employee Customer Service Procedures
Enterprise resource planning (ERP) systems may be valuable for companies looking to boost customer service. By automating customer service procedures, organizations can ensure that every employee consistently supports clients and that back-office operations are as efficient as possible.
By automating repetitive tasks, time is freed up that can be used to respond to customer requests for product information and to create predictions about upcoming products. Employees can devote more time to creating profitable, long-lasting customer relationships if they spend less time looking for a customer's order.
Scale Available Resources as Necessary (Upward and Downward)
Scaling an organization's IT capabilities up or down as necessary is one of the less well-known advantages of enterprise systems. As a result, businesses that need to store more data or access more processing power can do so without investing in IT infrastructure by using the cloud, software as a service (SaaS), or an enterprise system based on the Internet.
The same services can be scaled down if fewer IT capabilities are required. Therefore, that is every other benefit. These flexible options enable a business to maintain cost efficiency while satisfying its clients' needs.
Increase The Dependability of The IT Infrastructure Required for Customer Service
Increased reliability over small-scale IT solutions is another advantage of enterprise systems. This indicates that there will be less downtime and more "uptime" for the plans. A crucial component of providing a positive and consistent customer experience is ensuring that IT systems collect data and function properly as much as possible.
Protected Customer Data
Security intrusions into company servers have considerably increased over the last few years. Numerous large international organizations have experienced data breaches in their ostensibly secure data centers, frequently costing hundreds or even billions of dollars. Not only is protecting consumer data crucial for a positive customer experience, but it is also a top financial priority.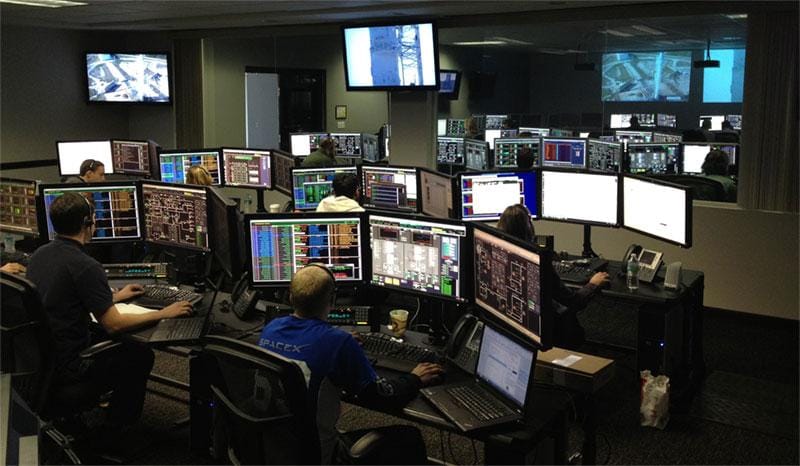 Real-Time Information Access
Due to the constant change in business environments, waiting months for data is not an option. Access to real-time data on a company's operations is a crucial feature of enterprise systems. Compared to when they had to wait months for valuable data, management may analyze and alter the company's practices considerably more swiftly when they have more access to data.
Bringing Down Business Expenses
A corporation will have more money in its budget to expand customer service capabilities or invest in other assets that can enhance the customer experience because enterprise systems ultimately lower operating costs. Controlling inventory is one instance because having too much or too little on hand can significantly impact a company's bottom line.
Process Standardisation
Creating a consistently excellent client experience is one of larger businesses' most significant issues. One advantage of extensive and real-time data storage in conjunction with ERPs is the capacity to ensure customer experience standardization to a far greater extent than would otherwise be feasible.
Consolidate Supply Chain Management
By using data on the locations, timing, and modes of client orders and supplier deliveries, enterprise systems can aid in streamlining the supply chain management process. This underlines again how crucial it is to keep corporate data in a format that can be used. Ultimately, the capacity to simplify the supply chain results in delivering goods to clients more reliably and affordably than would be otherwise achievable.
Be Certain of Regulatory Compliance
Business regulation has always been a fact of life, but laws have been more rigid and strictly implemented over the past few years. According to regulations such as the Sarbanes-Oxley Act, investors must get important information about a company's operations, including details about the properties, assets, and inventory control.
One advantage of enterprise management systems is that they allow for the automated collection of a large portion of the data required by these laws. Thus, enterprise technologies can guarantee compliance with increasingly strict federal laws without detracting from staff members' crucial responsibilities in providing customer care.
These ten benefits are just a few ways an enterprise system may help a company and its track record of client pleasure. This list of ten advantages is diverse, emphasizing the importance of experience and knowledge while working with these intricate systems. Businesses realize that long-term assets like clients may be maintained in their portfolio using an enterprise system.
Final Phrases
Regardless of your business model or size of operations, enterprise application development enables your firm to take full advantage of evolving technologies. Enterprise apps are always helpful in enhancing customer service and making quick, informed decisions. You must select the ideal enterprise software development partner to create a customized, future-proof program.
About Author:
Prashant Pujara is the founder and CEO of MultiQoS Technologies Pvt. Ltd., a Flutter App Development Services in India that provides eCommerce development solutions to companies of all sizes. If you want to hire mobile app developers in India, MultiQoS Technologies Pvt. Ltd. offers expertise in developing high-quality iPhone applications tailored to your needs.