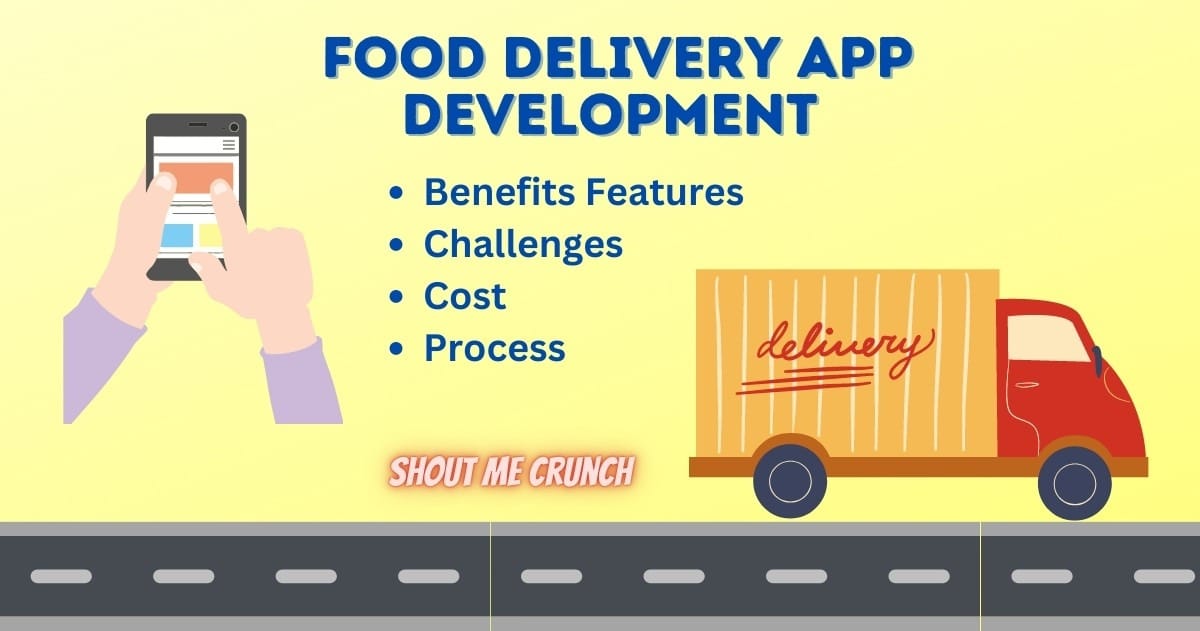 Know the details [A-Z] of Food Delivery App Development. Benefits, Features, Challenges, Cost, Process of Food Delivery App Development are discussed in this article.
If there was one market that saw an increase in popularity after the pandemic ended, it was undoubtedly the food delivery app market. Since offline services have caused many restaurants to close, those that deliver online have become more popular.
The solution made it simple for customers to order quick meals and have them delivered to their door. This, in turn, increased their prominence.
As a result, when it comes to the market's ability to generate profits, the opportunities are extremely lucrative. If we have to put a number on it, on-demand food delivery apps are expected to generate $388.74 billion in profits by 2028. These figures attest to its overall lucrative potential.
As a result, if you are a budding foodpreneur who has yet to take advantage of the app, this article is for you. After reading it, you will understand the advantages the solution will provide your company. It will also give you a list of steps to make making an app for food delivery easier.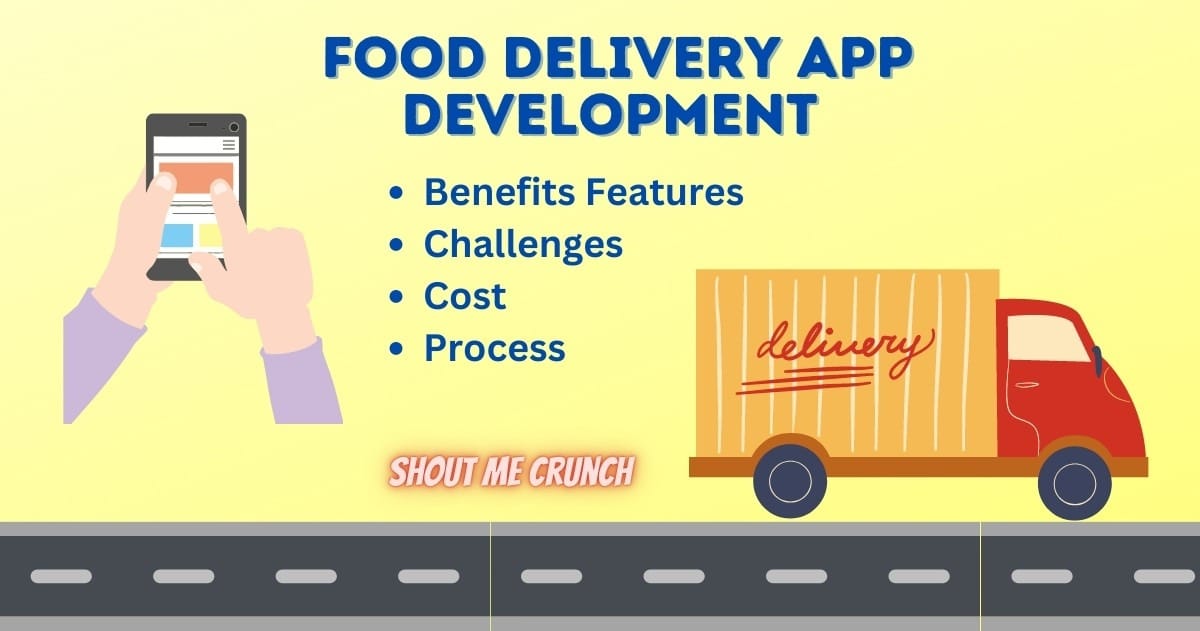 Food Delivery App Facts and Figures
As previously stated, food delivery apps have completely transformed restaurants, transforming how they operate. This is primarily responsible for its increased prominence and market value.
We've listed the facts and figures below to help you understand what we're saying:
The food delivery app industry's market size is expected to reach $320 billion by 2029.
The app industry is currently valued at $140 billion in 2022.
Between 2022 and 2032, the market is expected to grow at a CAGR of 9.85 percent.
By 2032, the market will be worth $97 billion.
In 2028, the market will generate $388.74 billion in revenue.
Between 2022 and 2028, revenue will grow at a CAGR of 10.8%.
Shout Me Crunch previously posted an article about Apps That Delivers Everything You Want Within An Hour; you can also check that article to know more about useful apps.
Moving Forward
The statistical figures listed above demonstrate that, without a doubt, the solution must have lucrative prospects.
We've talked about the factors that are driving the rise of food delivery apps in the points below.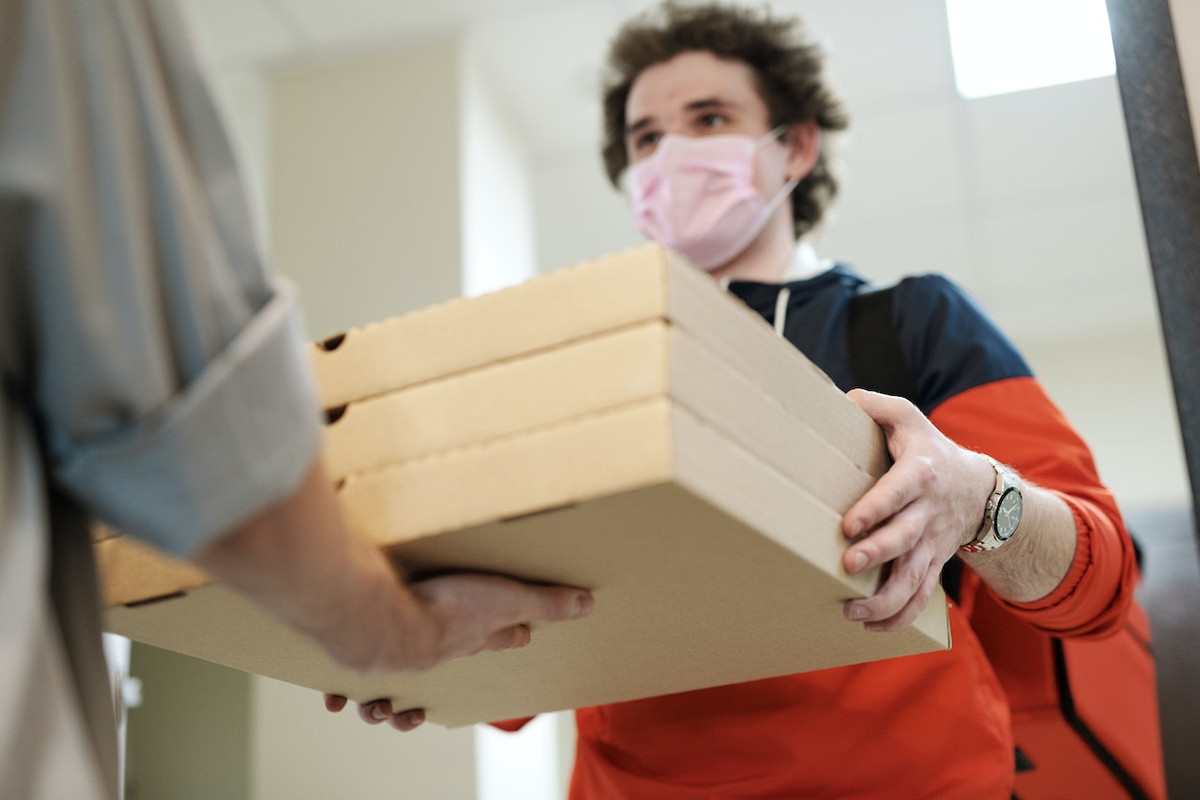 Reasons for Food Delivery App Popularity
A variety of factors contribute to the popularity of food delivery apps, ranging from assisting restaurants in increasing brand visibility to making it simple for users to access quick meals. Of course, this is only after they place the order.
The following are the reasons for this:
Customers save time by having access to quick meals as soon as they place their order.
It serves as a channel for restaurants to automate their operations and ensure that they can control the orders they receive and check their payments from the app itself, reducing paperwork.
The ROI potential is enormous because the market as a whole has enormous growth potential.
Next
Given that you have assessed the market trends for food delivery apps as well as the reasons for the food delivery app's growing popularity, you understand why it is a good idea to focus on on-demand food delivery app development services.
When performing this task, however, a critical number of steps must be taken. These are highlighted and discussed further down.
How Do You Create a Food Delivery App?
To create a food delivery app that adds value to your restaurant, research, target market knowledge, and so on are essential.
Others are explained in the lines that follow.
1. Business Model for Food Delivery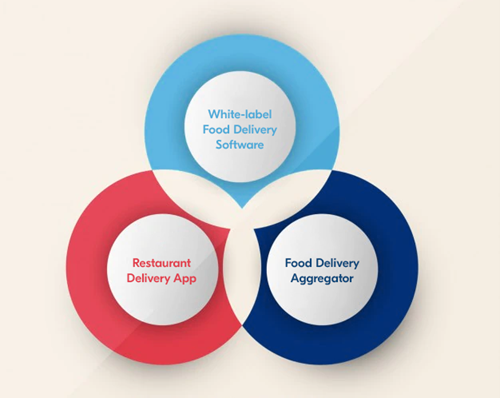 First and foremost, ensure that you are well-versed in the various food delivery business models.
restaurant delivery app that will make it simple for offline food joints to provide meal deliveries to customers and generate revenue.
It ensures quick business visibility and brand awareness because it is built with readymade food delivery source code.
food delivery aggregator in which various restaurants register on the platform to make their menus available to customers and provide food delivery services.
2. Include Distinctive Features
Following that, it is critical to concentrate on features. You must include unique features because the food delivery app ensures a seamless connection between the restaurant and the customer after successful order placement and delivery by the delivery driver.
Here are some notable examples:
Customer Software
Order history assists users in getting a recap of previous orders made by them.
Multiple payment methods are available to help customers pay for the meals they order.
They were using their earnings history to provide an overview of the payment breakdown for the meals they had ordered.
in-app chat or call to ensure that the customer, restaurant, and delivery driver can all communicate seamlessly.
Customize meals so that the user can make the meal exactly how they want it and enjoy a one-of-a-kind feast.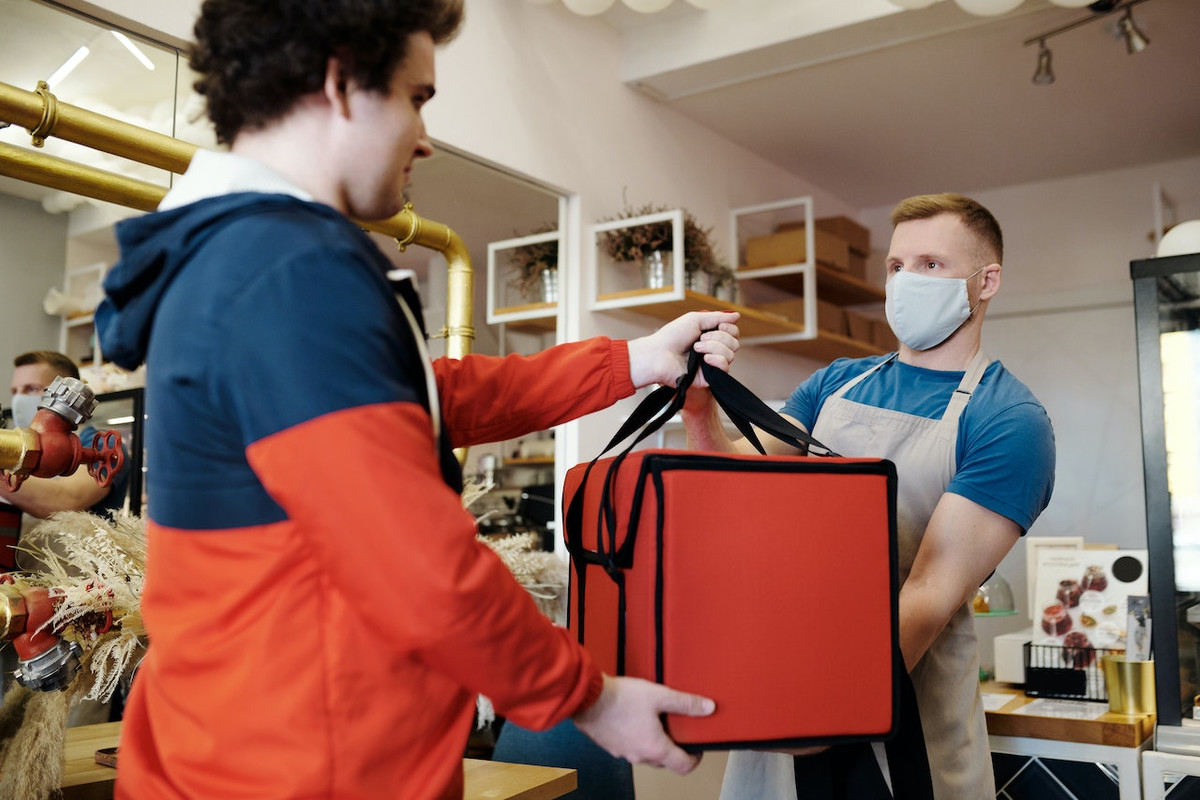 Delivery Driver App
Invoice generation at the end of delivery to provide cost breakdown information
Order history provides information about orders placed by customers.
Customer information allows drivers to obtain information about customers such as their name, address, and contact information.
Accept or decline order pickup requests.
Set the availability status to "available" to let the restaurant know when you are available to pick up the order.
Restaurant Panel
Menu management software assists restaurants in updating the details of their menu.
Order management allows the food joint to easily keep track of the various orders that customers place.
Assign a delivery driver to pick up the meal and then deliver it.
Revenue management is used to keep track of the profits made from meal deliveries.
reports and analytics to help the restaurant understand performance, areas for improvement, and so on.
3. Stay ahead of current trends.
You must be aware of the most recent trends in the food delivery app market in order to devise strategies that will give you a competitive advantage.
This means you should conduct a thorough study of customer needs as well as those of your competitors. This activity will help you understand the variety of elements that will drive value for your solution.
4. Concentrate on app design.
Next, concentrate on the app's design to ensure that the app's user-friendliness is maintained to the greatest extent possible.
Check user interaction and other factors in the app design strategy you implement to ensure that more users remain engaged with your solution in the long run.
5. Make use of robust technology stacks
It is important to use solid technology stacks when developing on-demand food delivery apps.
This will ensure that the app works flawlessly without any issues and will prevent incidents such as crashes.
Here are a few that you should consider:
Twilio and Push.io provide push notifications.
Nexmo and Twilio provide SMS, voice, and phone verification.
Payment methods include Braintree, PayPal, and Stripe.
Databases: MongoDB and HBase
Integration of Email and MailChimp
Hadoop and Spark for real-time analytics
Google Maps provides real-time navigation.
6. Consider Different Monetization Streams

Make sure you understand the various revenue-generation streams in order to understand how you will make money through the food delivery app you develop.
What Happens Next?
You are aware of the difficulties that may arise during the development process.
Obstacles in the Development of a Food Delivery App
While developing a food delivery app, you may encounter some significant challenges.
The shift in customer preference occurs when the food delivery app they are currently using fails to meet their needs and concerns.
The competition has been eliminated, threatening the app's continued existence.
Food quality suffers as a result of the distance between the user and the restaurant where the order is placed.
I'm deciding which features will add value to the app and ensure smooth food delivery services.
In the near future
You now have a better understanding of the difficulties that may arise during the development of a food delivery app. First, you must assess the cost of developing a food delivery app.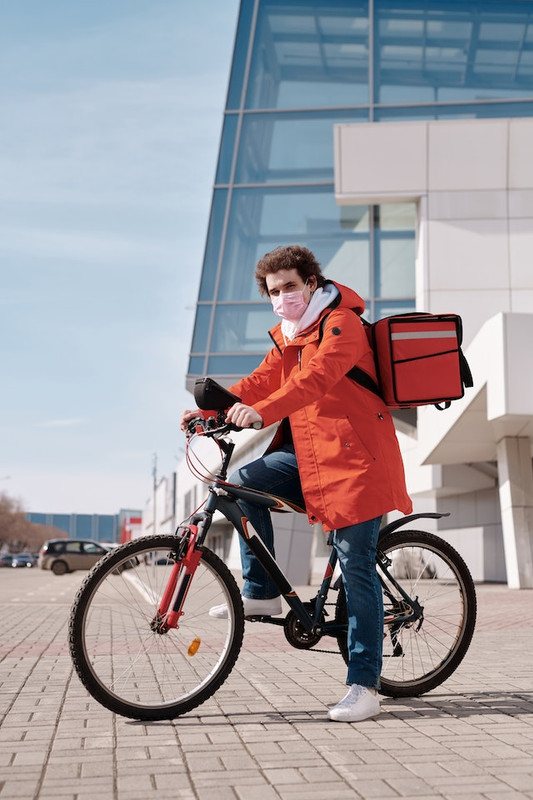 Cost Estimate for Developing a Food Delivery App
When embarking on the journey of developing a food delivery app, you should prioritize the budget. As a result, it is critical to prioritize finances.
However, the cost of developing a food delivery app is estimated to be around $127,950.
Remember that if the app is complex or has irrelevant features, you will have to spend more money. As a result, while working on developing a cross-platform food delivery app, keep the app design simple and include relevant features. This will ensure that your costs remain constant.
To summarize
Join the billion-dollar food delivery app market with a high-quality app that propels your restaurant to new heights of success and profitability. To accomplish these two goals, contact an offshore company that specializes in developing food delivery clone apps. Keep an eye on your revenue and user percentage as they rise. So embark on the exciting journey of developing a food delivery app.
Author Biography:
Annie Walker is a passionate digital marketer and writer. Work at XL Products, a ready-made product from XongoLab Technologies Products, a ready-made product from XongoLab Technologies. I write about new technology, mobile apps, and trends in my articles and blogs.
Thank you very much.