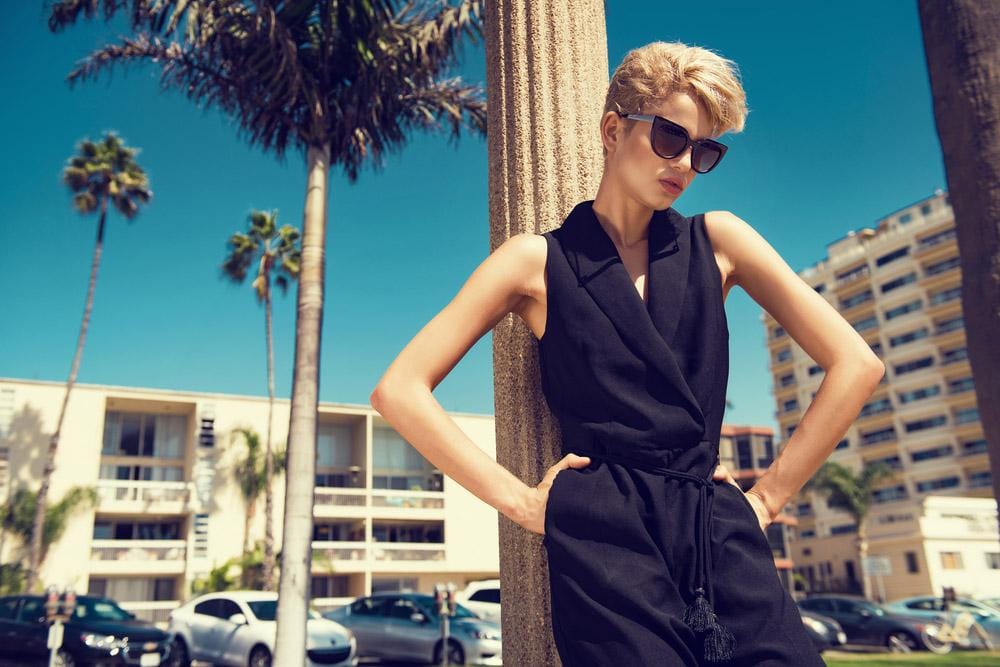 Fashion has always been about experimentation and playing with different styles, tastes, and trends. This is especially true for today's high-fashion trends when all we can see on the runways are eccentric, vibrant, and dazzling ensembles that leave us in awe year after year. From cycling shorts coming back to oversized sneakers and clothes taking over once again and all the way to rocking PVC pieces to galas and family gatherings, high fashion is truly offering some extravagant choices.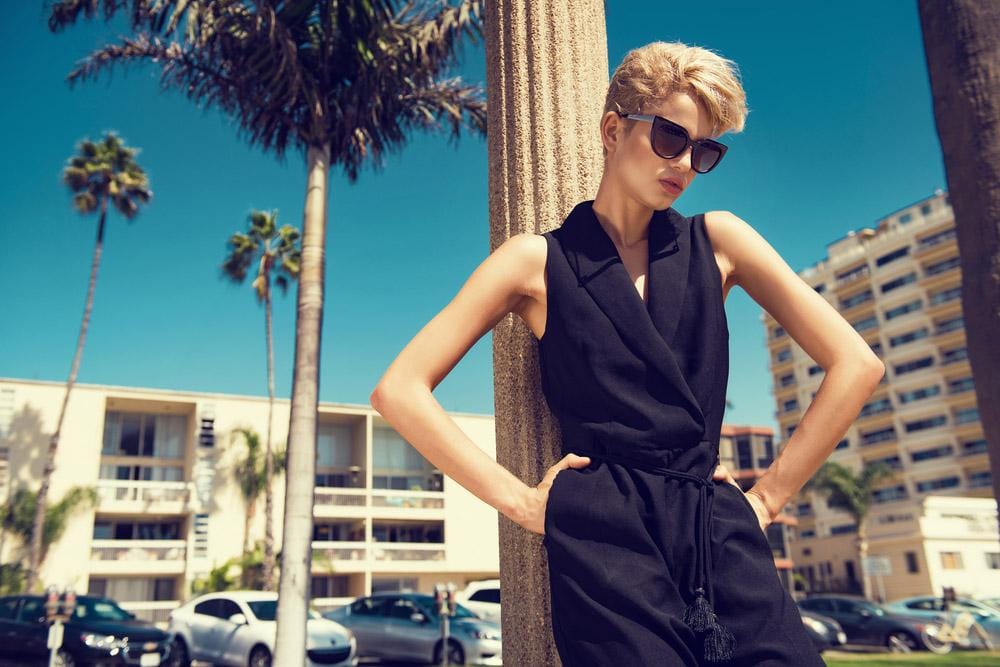 Cycling shorts
If you thought you should wear your bike shorts only when cycling at the gym or around the city, think again. The newest fashion trend is all about matching your favorite cycling shorts with whichever piece of clothing comes to mind. Do you want to wear them with a pullover hoody and a pair of Balenciaga shoes? Go for it. If you feel like rocking bike shorts, a white belted-up shirt, and a pair of sandals alongside a cute little clutch, you'll be the talk of the town. Go bold and don't be afraid to break a few fashion rules, because only then will you create truly amazing fashion ensembles.
Chunky sneakers
Forget about matching your big sneakers with sweatpants or training shorts alone. To make sure you've truly made a statement, wear your favorite silky thin straps dress and throw on a pair of chunky sneakers. Triple S Trainer Balenciaga sneakers will go perfectly with your dress and a denim jacket to top it all off. With a pair of retro shades, a slicked bun, and some loop earrings, you'll be rocking the upgraded version of the '90s laid-back vibe. For everyday outfits, feel free to swap your ballerina flats with oversized sneakers, match them with your favorite ripped jeans, a tucked-in t-shirt with some catchy print, and that's all you need for the perfect everyday outfit.
Leather jacket with a twist
A timeless piece like a leather jacket can always make your outfit look put together. However, if you're trying to add some edge to your fashion style, consider matching your leather jacket with an ankle-length tutu skirt and a black t-shirt. With a pair of stockings in the color of your choice and a pair of biker boots, you'll add a bit of a cyberpunk feel to the entire ensemble. Feel free to throw your leather jacket over sweatpants, a pair of sneakers, and a sweater, to keep you warm on a breezy spring morning when you go grab yourself a breakfast, coffee or go hang out with friends.
Life in plastic, it's fantastic
Plastic materials have slowly but surely become a big part of the fashion world. From PVC shoes, boots and slippers, to plastic raincoats and vinyl trousers, you can see plastic everywhere. You can't go any bolder than wearing a PVC dress with some strappy sandals, or pairing a PVC raincoat with boots of the same kind, to both stay dry during the rainy weather and make a fashion statement. A black vinyl coat can bring back a piece of the futuristic movie look vibe, but if you're up for a bit more modernized style, picking out a transparent PVC outerwear would be a wonderful choice.
Read about 6 Budget-friendly Makeup Products
Baggy everywhere
The feeling of relaxation has also become somewhat a main part of today's fashion world, and brands such as Yeezy have an entire clothing line of oversized hoodies, sweatpants, and jackets. Be the next trendsetter, and forget about tight slimming pieces, but go for loose, baggy clothes and bring your dressing to an entirely new level. The best part of baggy clothes is that today, you can match it with heels, boots, sandals or chunky sneakers, and even slippers to get a truly breathtaking ensemble. Wear baggy sweatpants and tuck in a chunky sweater, match it with high heels, and you're ready for a la Kim Kardashian style instantly. For a breathtaking twist, add a fanny pack to an entire ensemble and wrap it right over the sweater to give it some dimension as well. If you want some Sustainable Fashion design, you are right in that place.
Bringing back cargo
If you've been praying for another piece of 90s to come back to us, you're in luck because cargo pants are running the runways and waiting for you to make it the main part of your wardrobe. Fendi's beige cargo pants with those large pockets everywhere are all you need to look fierce and even store all of the tiny items that you can usually never find in your bag. To get that fierce and bold look, match cargo pants with a cropped top and a pair of high heels. Whether you go for ankle boots, sandals, or maybe pumps, as long as you add a pair of sunglasses, you'll look stunning.
Turn to utilitarian style
What was once only seen on janitors can now be seen on all the supermodels around the globe. Yes, boiler suits are one of the clothing items you should definitely try on if you want to achieve that high fashion vibe. Depending on the style you're leaning towards more, feel free to match the suit with a pair of chunky sneakers and a trench coat for a highly relaxed feel. Alternatively, go with pumps, and after rolling up your sleeves and maybe even the bottoms up to the ankles as well, and twisting your hair in a high bun, consider wrapping up a bandana just like the pin-up girls used to do. Add classic red lipstick, loop earrings to complement your Givenchy boiler suit flawlessly.
Final thoughts
Fashion has never been more diverse and open to various types of exploration. From plastic clothes to innovative combinations of timeless pieces, baggy clothes, chunky footwear, and cycling shorts, you can choose from a plethora of options in order to look for your perfect outfit. If you've always wanted to be bold and felt like you need to experiment with fashion more, there's no better time than the present to start and see how well you can combine all the extravagant pieces and create your signature look for years to come.