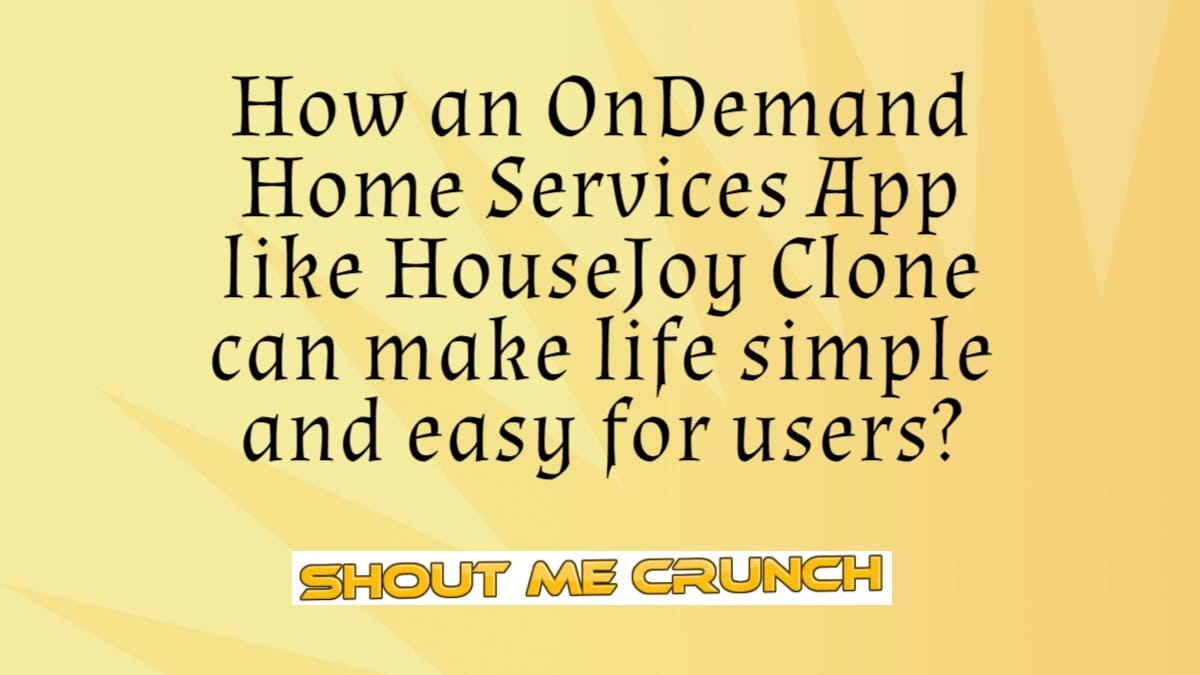 With a huge increase in smartphone usage, people have started depending on apps to do their daily tasks quickly. Household chores like cleaning, sweeping, washing, and dealing with repairs consume a lot of time for the users daily, and they cannot do any productive work.
This is where the Housejoy platform steps in to take care of home renovation, interior designing, assistance in construction, painting, salon services, plumbing, electrical work, appliance repair, carpentry, controlling pests, and rendering home maintenance. More than 2 million customers have used it, and more than 65,000 highly-skilled experts support the platform.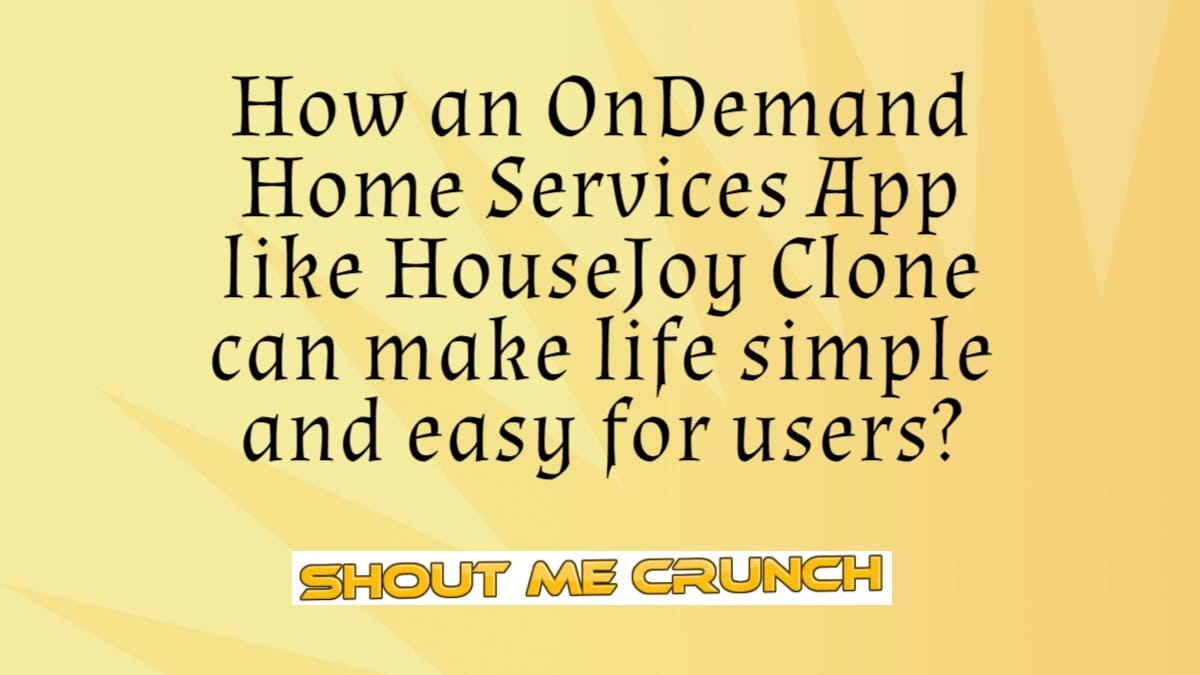 The different services provided by the HouseJoy platform are
Virus fumigation in both homes and offices.
Roll-on waxing and Peel off waxing.
Salon services including facial, makeup, pedicure, manicure, and body spa.
Extensive home cleaning, including sofa shampooing, deep cleaning of bathrooms, floor scrubbing, and polishing.
Repairing of different appliances like geysers, refrigerators, washing machines, water purifiers, microwave ovens, chimneys, and TVs. 
Assistance in home renovation by ensuring smooth packing and moving of products. 
We are proficient in creating a customized and feature-packed HouseJoy clone script that consists of Android and iOS apps for the users and service providers and a robust admin panel.
Benefits of the On-Demand Home Services App like HouseJoy Clone are
Thorough background check of the professionals – who provide different services. It includes a comprehensive skill assessment and a police verification. 
Provision of insurance of up to Rs 10000 – for every booking for the customers to safeguard them against their household damage.
A reworking option – if the users are not satisfied with the quality of the service. The customers can avail of this without the need to pay any extra charges.
24×7 technical support – is provided to the users through phone, chat, and email in numerous languages. 
Access to paid subscription plans – Premium customers can fully utilize paid subscription plans for different services like personal grooming, water purifier maintenance, air conditioner repairing, deep cleaning of kitchens and bathrooms, a full body massage, and control of cockroaches. The benefits of paid plans include a discount and easy rescheduling of appointments. 
Real-time GPS tracking – Users can closely monitor their service provider's movement until they reach their location.
An advanced search option – Customers can finalize their choice of services by entering the keyword, cost, ratings, and location on the search bar.
The acceptance of numerous payment methods – Transaction settlement can be done quickly using debit cards, credit cards, PayPal, Google Pay, cash, and net banking facilities.
A rating and review system – The HouseJoy clone script values the feedback given by users on a scale of 1-5 about the quality of services and the service provider's professionalism.
The value proposition to Service providers in the HouseJoy Clone Script
Approve or deny service requests – Service providers have complete freedom to accept or reject a user's service request. They will have to state a reason to deny a request, and a notification is immediately sent to their device if they accept a request.
Utilize the in-app chat option – They can interact with the customers on a real-time basis using the live chat facility. The service providers can answer basic queries, share useful DIY tips, and explain reasons for the delay in arriving at the users' location.
Access their total earnings – They will get all information about their previous earnings like commission and bonuses, the total number of service requests completed, and working hours.
Utilize the withdrawal facility – The service providers in the On-demand home services app can withdraw their earned income to their personal bank account or e-wallet.
Update details in their profile – They can change information like name, image, work experience, and extra services offered to the customers.
The admin's rights and responsibilities in the On-demand home services app
Manage both current and future service requests – The admin handles the home services schedule effectively by dispatching information about service requests regularly to the service providers.
Take care of promotional campaigns' execution – They ensure sharing of information about promo codes, coupons, discounts, and offers. Marketing campaigns will also be aggressively done on different communication channels to ensure the HouseJoy clone script's increased business traction. 
Responding to ratings and customer complaints – Admins strive to enhance the On-demand home services app's overall reputation by ensuring minimum negative feedback. They will encourage existing customers to share their success stories and positive experiences.
View detailed reports – The analytical reports contain comprehensive information about revenue, profits, sales, costs, cash flow, transactions, operational efficiency, and employee productivity. This helps them improve the quality of services over time by focusing more on the weak aspects.
As seen above, the on-demand home services market has become more organized and trustworthy with reliable platforms like Housejoy. From a value of $281.65 billion in 2018, the global home services market will increase to a whopping $1133.40 billion by 2026 with an 18.91% annual growth rate. Hence, tap into this profitable opportunity now and launch a top-notch HouseJoy clone script sooner than later.