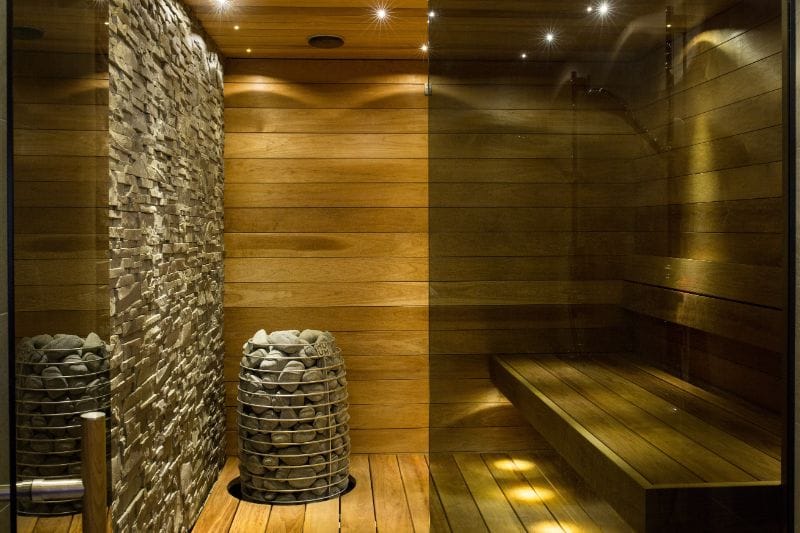 A lot of people think that a spa makeover has to be something super spectacular and that it requires a lot of time and money. But that is not the case. You can turn your bathroom into a spa with just a few simple updates. When you are thinking about a home spa, you most likely imagine fluffy oversized towels, soft candlelight, calming smells, and just an overall relaxing place. The key is to incorporate things that work well and create a soothing yet harmonious environment that will help calm you and rejuvenate your mind.
Declutter
First and foremost, the best thing you can do is declutter your bathroom. In most cases, our bathrooms are drowning in toiletries, makeup, and just everything clumped together. Make sure that you store things that you don't use daily under the sink or somewhere where they won't draw eyes. Having a nice clean space will help create a relaxing atmosphere.
Add Plants
Plants are becoming a very popular bathroom decoration option because these are the best way to bring nature inside. Plants will purify and filter the air around you. Therefore, it will promote a calming and relaxing environment. It is the perfect way to turn your bathroom into a spa. But make sure that you are picking plants that thrive in damp and humid conditions, such as bamboo or ferns.
Get A Tub Tray
Getting yourself a nice tub tray will complete your bathroom and make everything feel more spa-like and luxurious. That is because you will have the option to safely store your drinks, books, or gadgets while taking a relaxing bath. It is the ultimate cheat to a home spa day experience.
Paint Your Bathroom An Earthy Colour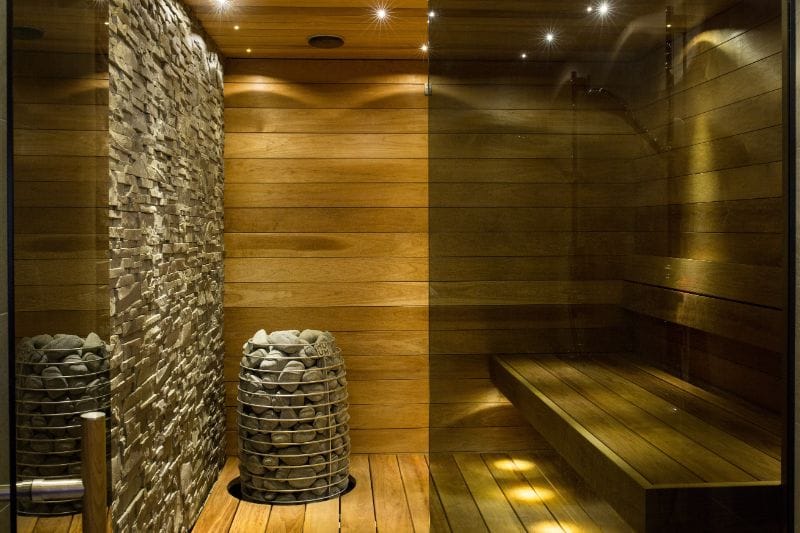 Of course, the white bathroom looks modern and luxurious. However, when you are creating a home spa, it will just make everything look cold. Giving it a coat of color will give your bathroom a more authentic spa experience. Try to look for nature as inspiration. Choose more brown, green and grey colors. That will give you the organic feel that will soothe you after a stressful day at work.
Think About Your Fixtures
One of the things that will make or break your home spa is the fixtures you choose. Think of them as decoration pieces. Installing a bidet toilet seat, waterfall faucets, as well as rain showerheads, will tie together your bathroom and make you feel like you're at a spa center.
Think About Space
As we have mentioned before, keeping your bathroom clutter-free is important when you want to make it into a home spa. Everything needs to have its own designated spot, and that can be quite hard to make into a functional space and still have your bathroom look good. Choose glass jars to store cotton balls and other things like that to store in, instead of keeping them in original packaging. Always look for more minimalistic yet functional storage options.
Update Your Towels and Rugs
There is nothing that will make your bathroom feel like a spa other than fluffy bath rugs. So, indulge yourself in warm, comfy towels and bathmats. If you want to take it to a whole other level, you can even get yourself a nice cozy robe along with a towel warmer to make everything nice and toasty.
Add Some Artwork
Adding artwork to your bathroom will make your bathroom more dynamic and less like a conventional bathroom. Choose relaxing art such as serene scenery or simply things that make you feel relaxed and calm when you look at them. It will make the whole space more welcoming and cohesive.
Add Calming Scents
Aromatherapy is the final touch that will make your bathroom into a spa. That is because the scents will evoke emotions, relieve stress, and promote relaxation. Scented soaps, lotions, scented candles, and essential oils are all great ways of setting the mood in your bathroom. Consider choosing scents like jasmine, lavender, or vanilla to create a relaxing atmosphere.
Turning your bathroom into a home spa is the best way to create a tranquil retreat in your own home. It is really important to have a space that will promote your well-being and somewhere where you can destress after a long day.
Author bio:
Alison Pearson is an interior design student. She is a content creator, but her ultimate passion is design and creation. She is also a bibliophile, and her favorite book is "The Sound and the Fury" by William Faulkner. Follow her on Twitter.