Health
Indoor and Outdoor Sports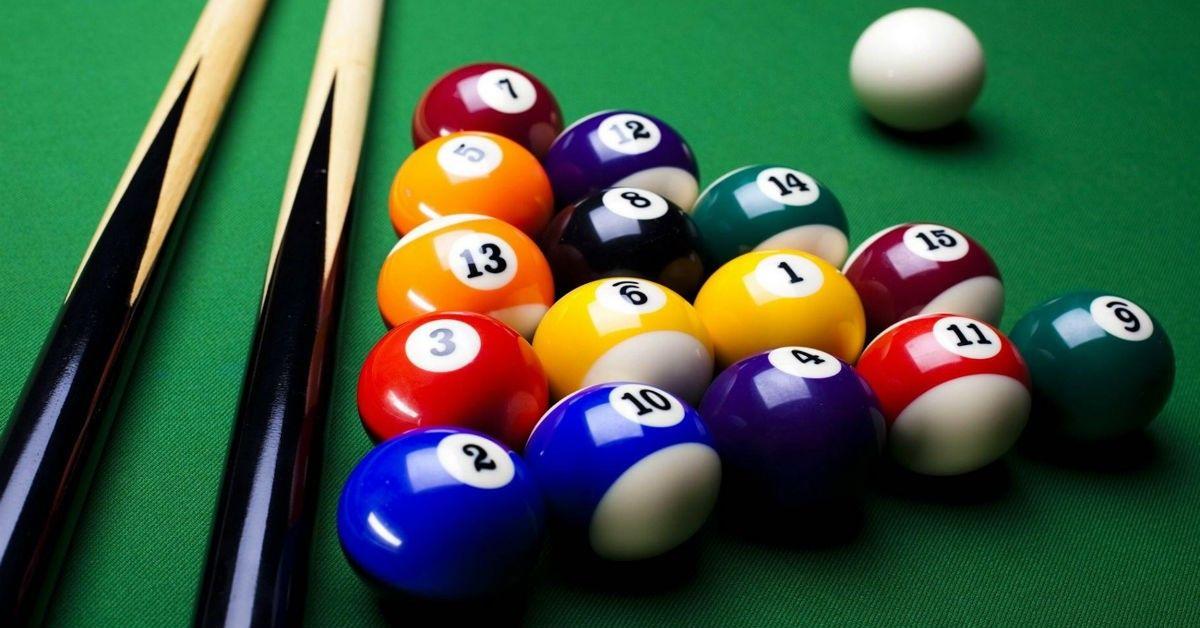 The summer's here folks have you made up your list for the cool indoor and outdoor games/sports you want to try this time you haven't till now? Well, if you are a sports enthusiast like me, then you're definitely in the right place, which is our blog. We'll show just how vast and deep that list of indoor and outdoor sports-based games could be.
There are several great sports for you. Choosing sometimes the ones most suited to you and your body's needs could be challenging, right? Baseball, Snooker, Cricket, Football, Futsal, Basketball, Golf, Tennis, Softball, Volleyball, Table Tennis damn it's a real severe and demanding list when you put your mind towards it. However, it's not that demanding and scaring as we're saying it to be. I'm just stressing the point here. Choosing your feasible indoor and outdoor sports is easy. You'll see in our review in a minute.
They were moving on, as sports and games are great stress busters. At the same time, they are also good mood lifters. They help us to grow healthy, both physically and mentally. Indoor sports and games provide us a refreshing sense of pleasure when playing in a closed environment. In short, it is so convenient to play indoors, right? Since indoor sports could be played all year long and the best part is that you can play indoor games even when there's bad weather outside or a situation like Corona these days. Talk about timing!
So now, without further, waiting, let's look onto our list of some of the best choices for indoor and outdoor sports for you to try out during this time.
Bowling
Bowling is that sports activity where a player simply balls towards the target. Seen popularly in tv shows and movies as well. This indoor sport is simple and easy to watch and learn. The objective of the game is simply to knock over the pins at the end of the bowling lane. This sport is usually played on a flat smooth wooden surface or some synthetic surface. Some people have also had this pre-built in their basements. This is a particularly highly enjoyed sport around the world, with over more than 100 million people playing it.
Kabaddi
For the more athletic and bulky folks amongst you, this sport could be the one for you. This is a type of contact sport with its origins being predicted from India. However, still an extremely popular game in southern Asia where you simply have to use the improved strength of your shoulders, forearms, and whole of the upper body to knock down your opponents and gain points. A game of pure strength, muscle.
Volleyball
Another one of popular indoor sports games is volleyball. Usually played between 2 teams of six players each. With a net in between, the main objective is to score points by grounding the ball hard enough in the court of your opponent team. This sport is an extremely popular sport, especially in Olympics as well. For the rules, in order for the opponent team to not let the ball grounded in their court, they need to return the ball back to continue the rally; otherwise, the other team gets the score and so on.
Baseball
One of the most popular games of sports history and particularly for the US, is Baseball. With the first iteration of the game being played in the early 1900s. This outdoor game is played between two teams. Which takes turns for batting and fielding, respectively. The game is started when the ball is thrown towards the opposing batting team from the fielding team.
Now the ball could either be successfully hit or miss. If it's a hit, the other's team player runs the field in order to contain or catch the ball and prevent a point while the batting player has the responsibility now to run the bases advancing in a certain manner around four bases to achieve the desired runs. While the opponent team will try to stop that from happening by preventing the batters from running to the bases. However, a run is given if the runner if the player for the batting team has done his run within the rules and in the end touches the home plate as well. (Which is his initial batting position). In the end, the team with the most runs wins.
Badminton
Badminton is a really cool sport that can be played both indoors and outdoors, depending upon the area you're having and its ceiling height. This sport is also like another variant of the racquet sport, which is also played between two players. So, what you basically do here is, with the help of the racquets, you slam the shuttlecock to your opponent and so on and forth until he or she misses it. But be careful that the shuttlecock is flying fairly above the net and not touching it my mistake.
Otherwise, the other person gets the point. The shuttlecock is made of light feathers and has some unique physical aerodynamic properties to it, so air weight and air drift are important factors when playing this game.
Snooker
Snooker is believed to be originated by the British army officers during their time in the subcontinent. When they modified the traditional billiards and instead modified it into the snooker as we now know it. Snooker is a game played on board with a number of different colored balls. Namely, 15 red balls, six balls of other colors, and a white cue ball from which you have to cue the other balls to the pot for the entire game.
Although this game is strictly indoors, it could be very easily played outdoors as well, depending upon the weather conditions and etc. At the same time, you should be curious about the fact that this sport, although it is played by some classes of people, some play It for pleasure while some for the true sport. It is also a game considered for wealth and prestige. Just by some people, folks! Of course, we don't believe that since a sport is a game, if the person can afford it, there's no limits and differences.
Snooker is also considered particularly useful for its brilliant use of concepts of physics and mathematics in theory when you devise your shot at a certain angle. The concept of geometry, focus, and coordination are some of the useful things you can learn and consider while playing snooker.
Squash
Squash, just like other games, is also an indoor game. Played between 2 players with racquets as well. Sometimes it could involve four players as well, but it could get a bit messy and confusing there to follow the little ball, which does the deed. The court is enclosed from all sides. The ball is simply struck by the players hard enough, so it hits the legal points of the playing wall. This game is fast and exciting and quickly rising to fame nowadays as most of the people find it really fun and enjoyable. Besides that, this sport is also beneficial to you for your heart's health, helps your body to maintain a healthy weight, and promotes good coordination and rigidness in your body. Kudos to that I'm for sure trying this one out in my past time.
Swimming
When there are summers, there's swimming, right? Well, that's not true in our opinion as this sport can be enjoyed not only in summer but pretty much in winter as well. So, scratch those little thoughts from your mind. This sport is particularly unique and refreshing due to its style and significance for our bodies. Where you simply guide half-naked or as appropriate in the lavish cool or warm water and pleasure yourself for hours. Keeping it short, the four main strokes in swimming are as follows, breaststroke, freestyle, backstroke, and butterfly. Whatever gets you started, you can. However, if you are an amateur, always have a personal adviser or trainer with you to prevent any mishaps right.
Having a great swim in summers is a particularly pleasant experience for many of the people. It has been said to improve your physical fitness, and it ups your energy levels, keeps your heart's health in check, increases circulation in your body, and, most importantly, for guys like me helps up to build muscle strength in your chest and upper arms. Definitely worth trying the sport, which is happily endorsed by millions around the world.
Conclusion
That was all folks for the list of the best indoor and outdoor sports and games you can enjoy comfortably at any time of the year. Read thoroughly and drop us your feedback below!