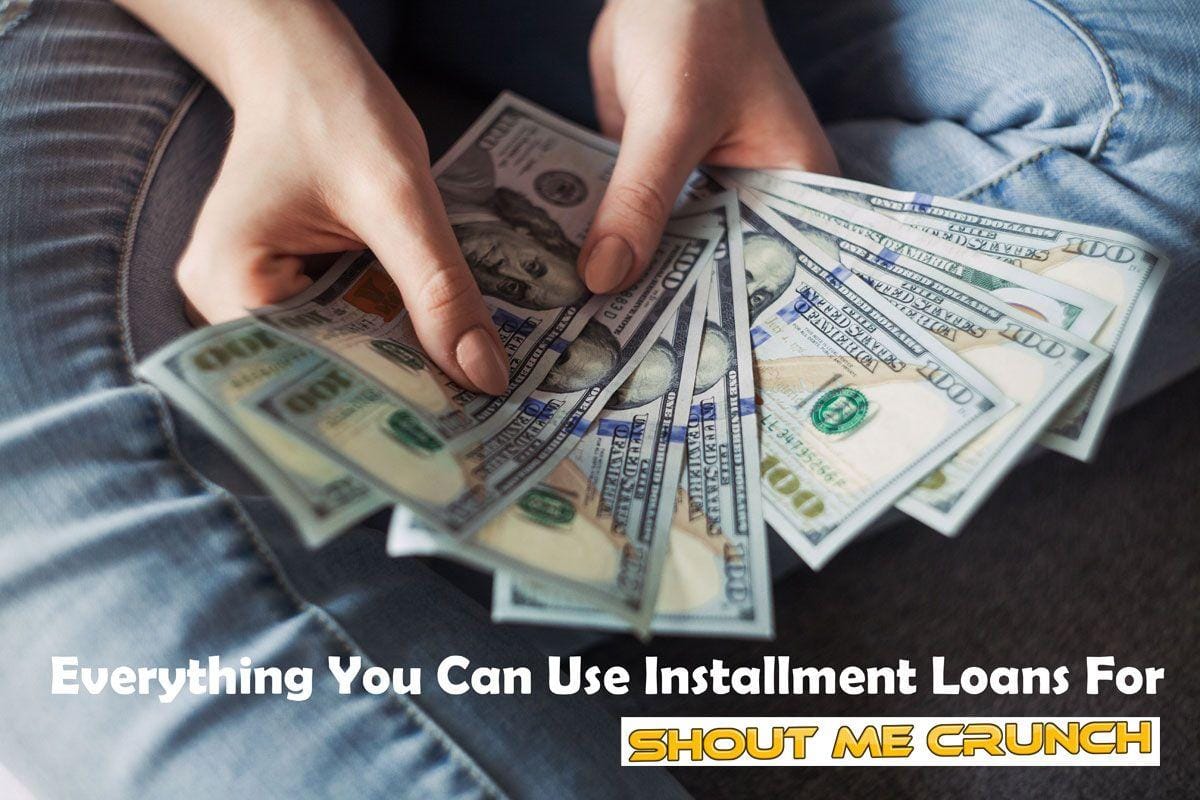 The financial market has marked its presence in the UK following the introduction of the online lending market.
Getting instant money in crucial times of need has become entirely hassle-free. With options like payday loans, installment loans, text loans, bad credit loan and many other short-term loans to choose from, emergencies do not haunt us like before.
Every option has its own characterized feature. Unlike installment loans that can be repaid in even 12 months payday loans have to be paid back on the day you receive your next salary. Text loans can be availed right through your mobile phone. Having a bad credit score no longer stands in the way of getting a loan.
Installment loans are one of the most sought after options for borrowers. This is due to the comfortable repayment schedule of this loan. The amount of your loan, along with the accrued interest can be paid back to the lender in equal bits each month for a decided duration of time. This lowers the burden on the borrower and also solves the financial emergency.
Here is a list of situations of your life where installment loans can come in handy.
Medical Emergency
You can be in the middle of the month running out of expenses after paying for rent and groceries when suddenly a huge medical bill comes along your way. You can obviously not let your finances affect your health. This makes you go around borrowing money from a family or friend.
When that option is closed, you can apply for an installment loan online without stressing yourself about repayments. Each following month, you would be required to pay back a small amount of your loan. This would be a pre-decided amount that would be based on the length of your installment plan.
You should always put your health before everything. You can only achieve as much as your body permits.
Vacation Time
Who does not like taking a vacation? The everyday stress of life pushes you to a level where a break becomes unavoidable. Staying away from the regular thoughts of our life refreshes our mind, and pours energy into our body system. Once we are rejuvenated and our minds are unloaded, we can quickly go back to living our lives with new energy.
Now when you know why vacations are so important, do not let money be a reason for you not taking a break. Money can be borrowed, and paid back. The process of taking a loan for your vacation is more comfortable than planning the vacation itself. Browse through multiple online lenders who are offering great deals for you to choose from. You would be surprised by the result. Planning a vacation was never this easy before.
Robbing Peter to pay Paul
The reference is not really to rob some Peter. The metaphor points towards taking a loan for paying off your earlier debts (Paul). Paying off your credit card bills or accomeulated small loans can become difficult; it has to be done in a go. You might not have enough monthly expenses to take care of all your debts.
Read: Difference of Debt Consolidation Loan and Settlement Loan
But you might be comfortable doing it in installments. This is where you take an installment loan to pay your other loans. This gives you a double advantage of paying off all your debts at once and not having to pay the amount in one go. You can relax and comfortably pay back your loan in bits and pieces.
Happy Some-Day!
Birthdays, anniversaries, proposals, graduation day, and achievements: all are such special days in everyone's life. Celebrations add excitement to the otherwise monotonous lives of ours. And when someone special and close to us has something to celebrate for, we wish to congratulate and motivate them with a loving gesture of our own. This is many times in the form of a present that they like.
It gets very disheartening when we find ourselves unable to afford that present. But now you can rely upon taking a loan when you see yourself struggling financially through any situation. Celebrate their happiness today; repayments can be made easily later.
Car Repairs
If you are a car owner, chances are that you are dependent on your car and love it too. It is highly likely that you would be commuting every day to and from the office or college in your car. You would give special attention to the cleanliness and maintenance of your vehicle. And it is improbable that you would let anyone else drive it.
When there is so much affection, it would be really stressing and sad to see your car break down. And the worse would be not to have the money to get it fixed. But your monthly income would be able to ensure that you can pay for the repairs in parts. Therefore, pay the car mechanic through an installment loan, and get your car back to work.
Business Dreams
You might want to start a new business. And you may run out of funds you gathered. It is cruel to give up on your business dreams due to lack of funds. If you were afraid to take a loan in the first place because of your poor credit score, it would surprise you that the online lending market provides loans for bad credit, even with no guarantor.
It understandable that the beginning of business means slow income and that is precisely why installment loans fit in perfectly with your new business. You are offered the liberty to repay the loan along the lines of the growth of your business.
Home to castle
Every Englishman's home is his castle. We are continuously working towards making our home more comfortable and beautiful. It is an undisputed fact that renovations and home expansions are expensive. You have to give up a lot of your savings even to just get your kitchen renewed. And all of us are tied in strict monthly budgets, and cannot afford to go way beyond our expenses.
In this scenario, just go online and look online for home improvement loans. Your options would be numerous, your requirement would be set in your mind, and it would be easy for you to compare the deals in front of you. This helps in getting you the renovations your heart yearned for. Paying back in installments would not hurt your budget either.
Et cetera
All the above situations are just examples of some everyday life situations where you might find yourself needing immediate finances. There can be plenty more out of our imaginations when we need the money and do not have it. Maybe for rent, to pay for losing something that wasn't yours, to pay for an education course, some fees, event tickets, concerts or anything in our everyday life.
If you know you are getting some income every month and you would be able to make small payments for some time, then do not wish away your wishes or adjust in any situation. Take these convenient installment loans, fulfill your need of the hour and pay pleasantly over the months.
A RECAP
The online direct lending business has brought respite to many of our financial problems. It is less scary to live with the fact that financial trouble can knock anytime at our doors. The loans offered in the online market have given every borrower the confidence to be ready to face all our financial emergencies.