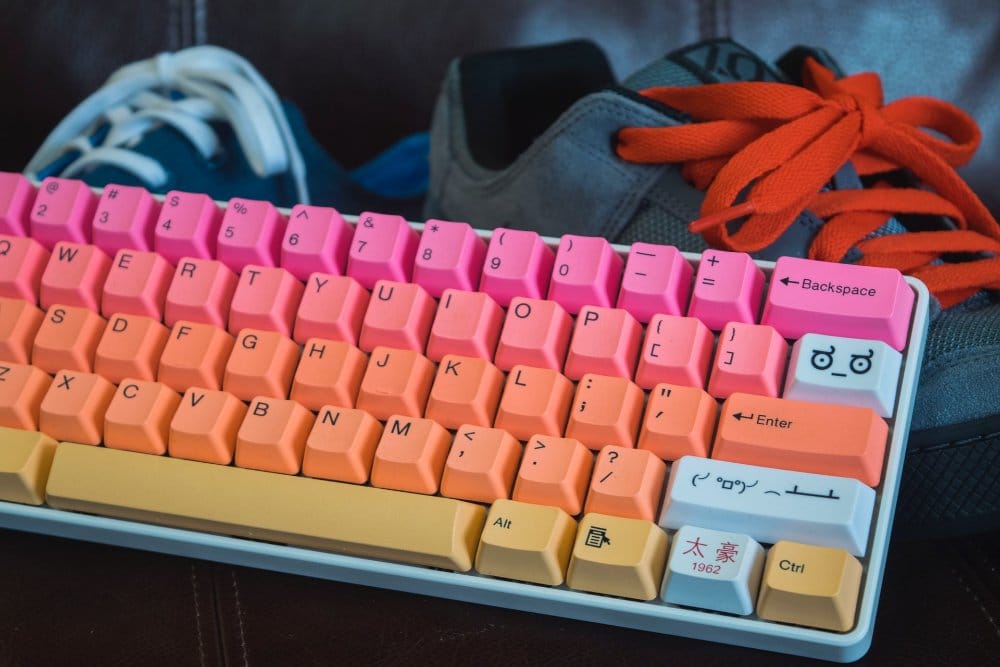 Keyword? A Customer's Perspective
Suppose you want to buy cold drinks, so as a customer, you will type in the search box say coca-cola, thumbs up, etc. As a customer, these act as your keywords to find various types of drinks. Even if you are looking for coca-cola in particular, you would have observed you still get all other types of drinks as well, which you might buy or not buy depending on various factors.
Else, consider another situation in which you want to buy something. Still, you don't know the name of the product that you want. As a normal approach, you might type something in reference to that product and end up getting the product basically by typing words connected to the product you are aiming to get or information that you might be looking for.
We just discussed the customer's side of the view, that is, the customers' or information fetchers' pattern of researching. This pattern is of special importance to professionals who give you the outcomes of the research you were looking for.
Keywords. A Professional's Perspective
Their aim here is to give you the best required or rather variety of results. The professionals for this use a type of strategy that we term as Keyword Planner. The professionals do what is done by adding keywords to the search list that a customer frequently uses to search for a particular type of product or information by tracing the search of the information getter.
The term Keyword Planner is all about adding important or frequently used research words into a professional business person's search campaign. The aim is to relate to growing the list of words associated with your business, looking for several references in which the words and what words are appearing, and looking for estimated cost in looking for the same.
This all observation and reflection of frequency to estimation can be done via various tools known as Keyword Planner Tools. In short, it will quote the keywords as elements of research, increasing the showing of information in the form of various websites or other forms, adding an easy method of search to people looking for information and materials.
Recommended Keyword Planners
Since we are quite clear with the idea of the model and its functional requirements, we can know to look for the five most reliable types of Keyword Planner tools, basically understanding them from scratch and having enough knowledge of its foundation. It will lead to an easy grasping of each tool.
Google Keyword Planner:
This is a quite preferred form of Planner. The same can be cast as it has an easy working concept with all basic features in the working area. Another reason for being the most used tool is its direct link to Google, resulting in a complete and more accurate form of data on the trend. The results are integrated with AdSense monetization, sighting its reliability factor.  Also, the tool is available for free completely, leading to every opportunist being able to make a bold step in expanding the business.
Read also 5 Best Adsense Alternative in 2019: High Paying Ad Networks (shoutmecrunch.com)
SEMrush:
 This could be considered as the most powerful tool in the field of generating results that are required. The fastest horse in the race could be the apt reference. The tool in its primary idea of working provides the professionals with the keywords that they are looking for but also puts them a step ahead by dropping them with a list of 5-10 most particular and specific words rather than keywords that are used by their competitors adding a plus one advantage by helping you to specify and moderate your working strategies.
Apart from this, the tool also tries to group the data to group ideas with summarised keyword trends for the year. It provides one with features of CPC (Cost Per Click) distribution statistics, along with a complete toolkit for the same. Though the trial for the tool is free for a week, the tool has to bring four different packages as Pro Guru, Business, and enterprise, depending upon the level of research outcomes required.
GrowthBar:
This is another tool specific to those people who want results in a quick and little deal of time; basically, this only stands as the out-of-box feature of this tool. This is also of great help to those who believe in getting outcomes in the format of ranking difficulty and keyword suggestion to appear along with search results with just a click of suggesting the target that you require to achieve. The cost of the same is a package of 5-day free usage, then a selection of plan among Pro and Scale needs to be done starting on one's requirement. The tool's stand-out feature is its accuracy along with long-tail keyword suggestions and rank tracing on the added benefit of on-page word count.
Majestic:
This a helpful tool for those who are niche and aim to fly higher and want the expansion to a greater extend. Majestic is a single toolkit that sets easy to target phases for people who don't have enough resources to site or don't look for complicated methods of support by using the process of monitoring the health and working of the professional's site. It provides you with authority vs. trustworthiness graph for better website analysis and research competition along a frequency scale. The free trial of the tool is also available for a limited time then one needs to look for taking one among its available PRO and API plans.
Serpstat:
The uniqueness that is associated with this tool is that it can be well called a full SEO suite. It perfectly integrates everything from website analytics to SERP analysis, keyword research tools, rank tracking, and website audit features, giving you all the solutions. This tool now understands your competition well and generates a graph with respect to it, helping you understand things and plan accordingly. It links keyword difficulty with trends leading to better optimization. It could be considered as the most budget-friendly option for all who want, all in short with reliability.
Understanding various tools, one can very well conclude that these tools are very required and provide huge benefits to SEO professionals by determining costs via organizing keywords and discovering them at the same frame with frequency trend and subsequently being able to create new, innovative, and successful search campaigns.
These were our recommendations on how you can boost your Keyword game and be the best, or you can simply consult the best PPC agency in Delhi as well. Either way, this is your key to putting the word out there about your business and increasing your reach.