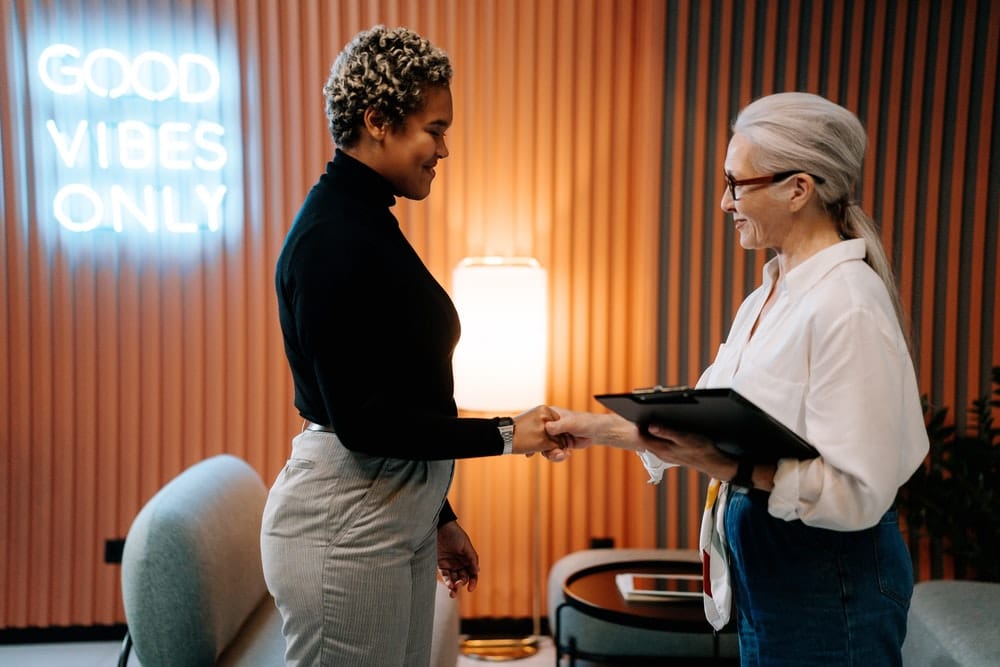 Through the years, technology has proven to help and facilitate an easier way of doing things. It is almost as if it has its own life due to its seemingly natural and rapid development method. Artificial intelligence (AI), robotics, 3D bioprinting, nanomedicine, and cloud computing, to name a few, are some of the groundbreaking advancements and remarkable innovations of the current generation.
Various technologies have helped micro, and macro business sectors from all industries embrace, move forward, and reap the fourth industrial revolution's benefits. For instance, in the manufacturing industry, lower cost of production, improving accuracy in operations, and minimizing errors were the priceless advantages of incorporating technology in their organizations. In the courier industry, trends in technology have paved the way to achieve efficient handling and shipping. Truly, technology has helped automate nearly everything and has become a necessity in all facets of life, including the human resources department.
From identifying the need for additional human resources, preparing the promotional materials to make the announcement, sourcing, screening, and selecting candidates to hire and onboarding, technology is often used throughout the hiring process exhaustively. Since the job of HR involves recording and documenting, paper is overstocked and has always been a daily requirement. The usage of paper manifests the traditional and manual way of administrative tasks but are there ways to improve the HR job function and enhance its efficiency through technology? Yes.
[Source: Pexels]
Graphic design in the HR
To gather fresh grads and interested applicants, the word needs to be heard. Make a creative sign that promotes your need and reflects your company's personality to attract suitable applicants. There are free graphic design platforms on the internet. Use them to create social media graphics, presentations, posters, documents, and other visual content. As convenient as it can be, most of these sites already have templates suitable for any industry which are ready for you to use: automotive, holidays and events, software and technologies, health, education, business, ecommerce, and more. All materials and outputs from this can be posted on job boards, sites, and even social networks for applicants to be attracted and therefore apply.
Vetting tools
Most of the time, vetting is the most overlooked aspect in hiring employees. Making hires without undergoing vetting saves time initially; however, it may pose problems down the road when this is skipped from the beginning.
Employee vetting is the screening process conducted by employers to check their background and verify a new hire or applicant's information. With the help of technology today, this has become an easy task to do. Several Cloud HR softwares have been developed to do the HR job functions in one sitting. These human resource management systems enable the HR personnel to automate the day-to-day processes and operations the job requires. It simplifies the process, human interactions, readies reports, and deliverables to achieve any organization's goals and objectives at a smarter and faster rate.
Fun fact: Would you believe that even a polygraph test (lie detector) can also be used for a vetting process? It's true.
Employee development plan
The web pretty much has all the tools you need in performing and carrying out tasks in the HR job function. To bring more potential candidates, well thought out employee development plan needs to be in place.
An employee development plan or employee growth plan includes the process and effort needed to help individuals improve their skills and acquire knowledge for new roles and responsibilities in an organization. Usually, this can be done at ease through the help of various employee training software. With a cohesive plan, HR can ensure that the employees are engaged and motivated consistently.
Positively, digitalization and the use of technology in various office functions are emphasized since the emergence of the COVID-19 pandemic. Less paper means less contact. The virus was proven to stay on paper and other office supplies and materials. Besides that, since the world is encouraged to promote social and physical distancing, sharing and exchanging things that can unavoidably carry the virus droplets has been a discouraged practice. Using the strategies mentioned above, technology has replaced the traditional paper in the HR office setting. And it is doing us good, especially when the environment is being talked about.
Entrepreneurs, business owners, and proprietors of various companies would always look into their personnel, so searching for the right people has been relentless, keeping the HR office always busy. The hiring process can be tedious and arduous. The longer the hiring process takes, the more money it costs the owners. Luckily, the use of technology in the hiring process renders great results, and employees who used to work manually have favored the tech revolution more than ever.