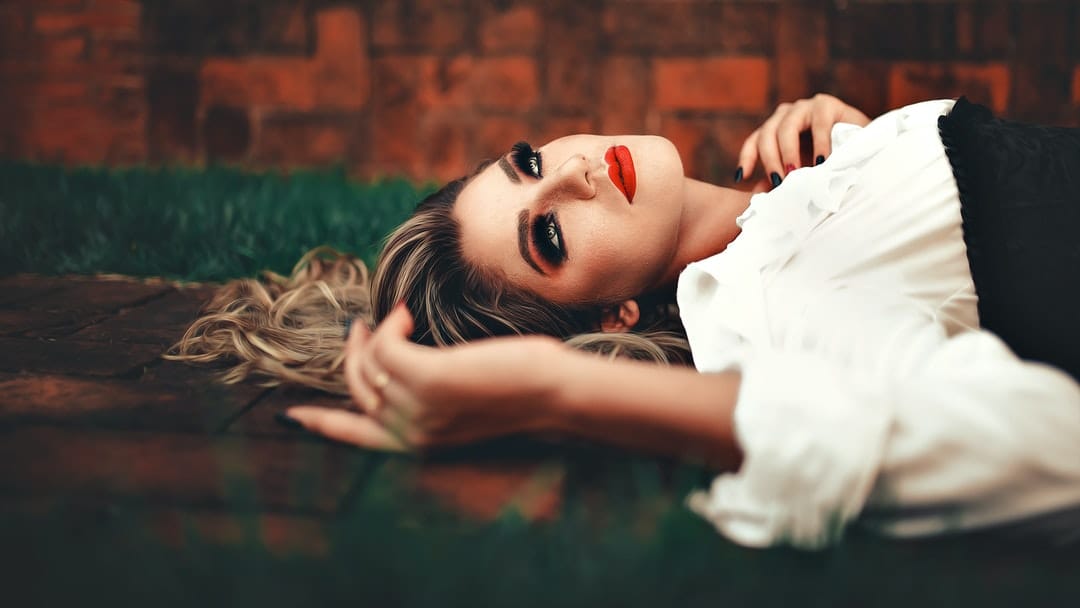 The road to beauty in 2022 will be paved with products that are easy to apply, comfortable to wear, and play up your natural features.
The lack of makeup in recent years has been a bittersweet thing for beauty. On the one hand, with less emphasis on looking your best, there's less pressure to wear it. But on the other hand, we're missing out on some incredible products because mascara isn't as high a priority.
That's why next year will be an excellent time for makeup to shine — you've kept it to a bare minimum for long enough that you're ready for anything and everything it can do for you. So here are our makeup trends for 2022:
Secrets to a Flawless Complexion
Lucky for you, the growing trend of skinimalism — a term coined by the makeup artist Tom Pecheux that means "less is more" when it comes to wearing foundation — makes it easier than ever to achieve a gorgeous base. So you can spend more time getting ready and less time blending. Just keep these tips in mind when you're picking out your next foundation:
Select one product, not three. We're all for layering, but if a foundation has multiple benefits (hydrating and coverage are two of the most common), then consider picking up two shades for Varying seasons or lighting situations instead of three. If you do go the extra-benefits route, stick with luminizers and concealers that are half as thick as your foundation; otherwise, you'll just be layering on products that make your skin look heavy.
Read Also 6 Budget-friendly Makeup Products
Rose Gold Eyeshadow
Rose gold has been a hot beauty trend through the years, but it's still going strong in terms of popularity in 2022 and beyond. When it comes to makeup, rose-gold is all about the eyeshadow palette. From metallic hues to matte shadows, there will be no shortage of rose-gold shadows in your beauty arsenal if this trend sticks around next year and beyond.
Natural Look
This year, the focus of every beauty trend article has been on accentuating your natural skin tone and glow. That is because we've all been living life makeup-free for so long. We want to be us again — but better. And where better to start than your face? So the focus of all of our products will be highlighting your natural light while letting your skin show through with little effort on your part.
Read Also 12 Natural Face Beautifying Tips For You
It's no surprise that this makeup trend is still going strong. The natural look is one of the most popular trends to come back into fashion. It's also known as the "no makeup" look. The purpose of this look is to highlight your features without looking overdone.
Emphasize your lashes
Good news, ladies! According to the beauty industry, we are about to see a huge change in makeup trends this year, and for the next few years, that will get rid of the clumpy, spidery lashes that have been in vogue for so long.
Nowadays, many treatments will give you a perfect look, long and thick lashes. One of the most popular treatments is lash extensions, and it will make your look more seductive. With lashes like this, you will use minimal makeup and always look neat and ready.
Mixing and Matching Makeup Trends
Mixing and matching makeup trends is all about following two trends you like and playing with them to develop your unique look. It doesn't have to be something that takes a lot of time or effort. For example, you can take one trend, like contouring, and then use another trend, like strobing or highlighting, to enhance certain features on your face. And you'll be surprised how different it looks from using just one makeup trend at a time.
Eyebrows on fleek
With the help of a few tools—namely, brow pencils and pomades infused with pigment and shine—your eyes will be ready for any occasion. First and foremost, it's all about structure: Give your "brows on fleek" a defined, geometric shape that commands attention. Then, fill in with a pencil (and then, after it sets, brush through with an eyebrow brush) to add texture for a sculpted look. Next comes the natural glamour: Use pomades to shine without sacrificing definition. Finally, shade your brows in complementary colors—a little blue or green reflect the spring season's vibrant pastels—or go off-the-charts bold with pink or orange hues. Either way, they'll stand out from the crowd!
Read Also How To Choose Drugstore Concealer – Optimal Solutions For You!
Purple blush
Purple blush has been slowly making its way into Instagram makeup artists' feeds, and it's easy to see why. The vibrant purple hue is immediately eye-catching but also universally flattering on a variety of skin tones. So whether you opt for a cream or powder formula in shades of plum, violet, or lavender, you're sure to find one that complements your complexion — primarily when you use a light hand when applying it!
If purple blush isn't quite your thing just yet, don't worry — it may only be a matter of time before you're giving it a try. After all, as we've seen from past makeup trends, once something makes its way onto TikTok, it doesn't take long for it to go mainstream!
Which trend do you like the most?
Author bio:
Alison Pearson is an interior design student. She is a writer and designer, and her ultimate passion is art and architecture. She is also a bibliophile, and her favorite book is "The Sound and the Fury" by William Faulkner. Follow her on Twitter.