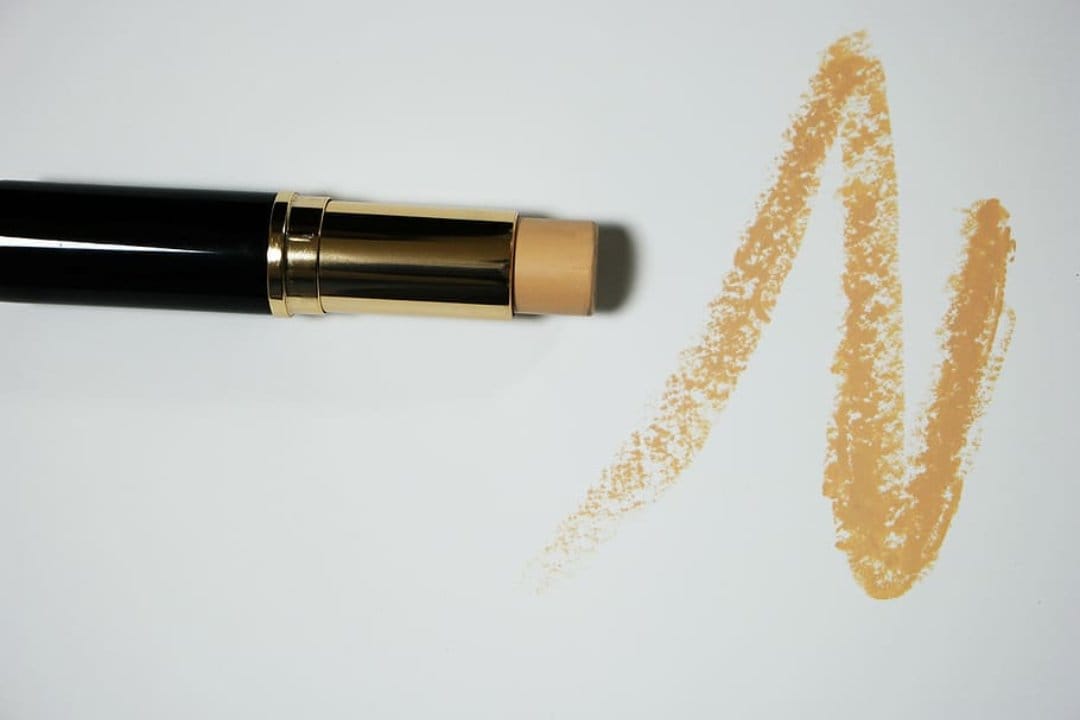 Concealer is probably the best savior in perfecting your makeup, notably acting as the under-eye brightener and highlighting the ladies' cheekbones. This applicator is very compact and can even out the skin tone when paired with the foundation.
A handful of users have faith in concealer sold at drugstores, yet how to choose drugstore concealer effectively? Check the answer through the underlying sections!
How To Choose Drugstore Concealer
Well-round formula and approaches to choose the flawless concealer are as follows:
Formula
Recently, concealers are available for each skin type: dry skin, oily skin, normal skin, and combination skin type.
These creams often come in liquid concealer, stick, cream, or concealer pen form.
You'd better choose the most suitable concealer based on your skin type and the skin areas you want to cover up. So, what concealer should I use? Check out the underlying methods:
More often than not, a cream concealer will fall in between liquid and stick form. The cream form will be thicker than the liquid form yet not as thick as the stick form. However, the cream concealer texture stands out with its most robust coverage on the skin. It can work well with the eyes' circles and dark regions around your eyes.
Liquid concealer carries out light coverage that works well on all skin types. This concealer is standard as it causes less risk of clogging pores.
Stick-based concealers often have many nutrients in the formula. It is most suitable for sensitive skin, regular skin, and notably dry skin.
How To Choose Concealer Shades
Choosing the color correctors' and concealers' shades plays a critical role in fixing your face's imperfections.
There is a wide range of qualified concealers in the market that can hide every type of skin problem. Each distinct concealer has its shade to match a specific skin tone, such as light, fair, or dark shades.
Many find it tricky to choose the right formula or the right shade. Too much inappropriate concealer can make the areas even more visible, leave white blotches around dark spots, and cause aesthetic loss.
If you are wondering, "How to pick concealer color?'' Do not worry! We will provide you the color wheel secret of many pro makeup artists here. It's always best to test whether the product's color is near your natural skin tone before buying one.
There are many shades to fit different spots on your face. For a good eye concealer, one or two shades lighter than your skin tone will be enough to cover up dark circles without creating scars. However, if your skin tone is dark or deep dark, you should choose a concealer for dark skin that matches your foundation shade.
On the other hand, for brightening the face and covering blemishes, a matching shade with your skin or foundation is the best.
Should Concealer Be Lighter Than Foundation?
Though many people would recommend you to choose a concealer that is lighter than your skin tone, this game is not as easy as that. Too much lighter concealer can make you look like a ghost, while dark concealer fails to carry out your hiding purposes. Therefore, your concealer should be the same tone as your skin or your foundation. One shade lighter can also suffice.
After understanding what color concealer we should use, many can question how to apply concealer? As its name indicates, we would want to use it to hide imperfections on our skin. Below are some usages of concealer that we have composed.
Before applying any makeup product, especially concealer, be sure to cover your face with at least a layer of face primer. It will protect your skin from the bad effects of makeup products.
After the primer step, you can apply your foundation, CC/BB cream, or tinted moisturizer, depending on your needs and wants.
That must be enough preparation. Let's get into it.
Adding concealer on the under-eyes to hide dark circles. When using it this way, you should choose lighter shades than your foundation from one to two shades.
Using concealer as an eyes foundation. Many people utilize it to cover their eyes to ensure a better eye makeup layer. This time, your concealer should be the same shade as your foundation.
An alternative to contouring. Because concealer comes in different shades that are quite similar to contour products, you can use it to contour your face instead of having to buy more makeup stuff.
Apply in Down-Upside triangles under your eyes. Doing this will brighten up your skin well and also make your contoured nose stand out the best. Nonetheless, do not smear or drag the concealer-doing, as it creates creases and leads to caking.
Spot-apply on any blemishes. We do not recommend this action if you aim for a natural look. For anyone doing full-face makeup, you can cover up all dark spots and blemishes. Using a color corrector to cancel out all discoloration spots before adding a touch of concealer would even be better.
After applying your concealer, especially the under-eye area, don't forget to set it with powder to prevent it from creasing. Just a little amount of powder would be enough. Then, spray a makeup setting spray to prolong your makeup.
Infographics
Last Few Words
Concealer shades play a vital role in hiding different imperfections. Getting insight into how to choose a drugstore concealer is probably a must. The most crucial thing to do is to test the concealer cautiously first to ensure it matches your skin tone.
Regardless of hiding the stress at work or of daily life, the best concealers can bring your burnout base over glowing skin — and now, you've just had the know-how of choosing them!