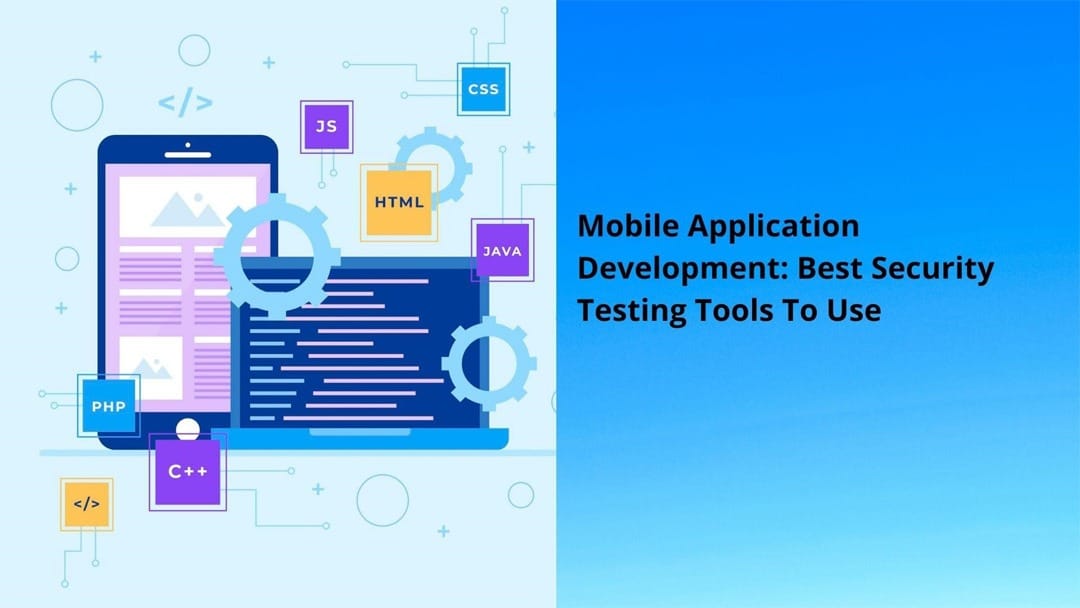 Due to the fast-paced internet connectivity and smartphones, the world has become a global village. The interconnectivity is super speedy, which felt almost impossible years back; however, it is a reality today. But the known fact is that with the rise of the internet & smartphone apps, security has become a significant issue. Since mobile devices are easily accessible, the cybercrime threat rises, which calls for security against malware attacks or frauds conducted over the internet due to threats in mobile apps.
Mobile applications are one of the world's largest industries, catering to each & every business. And hence, the risk arises when you talk about mobile apps for the banking sector, or anywhere wherein financial transactions come into the picture. This is why we, as mobile app development companies need to use the best security testing tools to guarantee a safe passage for our clients to do transactions.
Billions of people are using various mobile apps, and an individual has a minimum of 20 apps on their phone. Hence, there is a dire need for app developers for automated mobile app security testing to protect users from hidden viruses and hacks. If you are a mobiele applicatie ontwikkelen, this article will provide you with a list of the most popular & effective security testing tools that you could rely on for your mobile apps in 2021.
Top 7 Security Testing Tools You Can Use in 2021
Here, we won't just give a basic introduction to top tools but also talk about their important features to give you an idea about what's best for a specific mobile app. So without further ado, let's get started!
1. Quick Android Review Kit (QARK)
This tool was built by LinkedIn and looks into security vulnerabilities. This tool can pull the source code from apk file & find out areas that are prone to threat. This is not an all-inclusive tool but notices problem areas for Android mobile APK.
You should also know that this is an open-source tool that renders thorough information about security vulnerabilities.
Important Features
Open-source security tool
Receive full-fledged information about all security weaknesses.
Gives suggestions on how to solve issues.
It only supports Android devices.
It can be installed on macOS, Linux, and Windows.
2. Synopsys Security Testing Tool
This is another top security testing tool that can certainly impress you with the degree of clarity and attention to detail in their reports. The synopsis is based in the US and renders flawless security solutions to its customers. Moreover, this tool is your best bet if you are striving to enhance your app's quality and go down on your maintenance costs.
Synopsys renders constant access to security testing professionals with the tools, proficiency, and discipline required to analyze any app anytime cost-effectively and in detail.
Important Features
Uses in-built software for scanning any vulnerabilities
Enhances the app quality & lessens the maintenance expenditures
Blend varied tools for your mobile app security testing
3. ADB (Android Debug Bridge)
ADB, aka Android Debug Bridge, is a free tool by Google that is meant to debug mobile applications for Android and diagnose security issues. ADB functions flawlessly on Linux machines and can run in virtual machines. Once you are connected to the android device, you can run several commands, and the most useful ones are ADB logcat & ADB shell.
If you are developing mobile applications for android phones and seeking the best security testing tool, this can be your best choice.
Important Features
Real-time monitoring
Sync Android Debug Bridge with Android IDE.
ADB communicates with other devices through Bluetooth, Wifi, USB, etc.
4. ImmuniWeb Security Testing Tool
Not just mobile app testing, this tool also provides backend testing. If you are new and not willing to spend too much, this is the best affordable tool that allows you to pay while using the services.
This tool uses a machine-learning program that investigates everything thoroughly in an app, looking for all the possibilities of errors. Moreover, this testing tool runs the tests, which is helpful to those who have no technical skills to use penetration testing tools. Also, each test generates a report displaying suggestions to solve the issues discovered.
Important Features
Specific tool for app penetration testing
Provision of on-call assistance
Test reports include recommendations for solutions.
5. Micro Focus App Security Tool
This security solution offers a variety of testing solutions, including IAST & DAST services for web apps & customized mobile application testing systems. It renders features across different devices, services, networks, and platforms. Also, if you use this tool, you will avail a Micro Focus Fortify tool that protects a mobile app before it is download on mobile.
Important Features
Recognize a cyber threat easily.
Micro Focus supports several platforms such as Windows, ios, Blackberry, Google Android, Android, and Microsoft.
Recognize weaknesses across server, network, and client.
6. Drozer App Testing Tool
This tool is built by MWR Infosecurity and renders the top mobile app security testing services. Drozer offers solutions like general security testing of 3rd-party mobile apps. But, this tool only supports Android devices. Also, this is an open-source security tool that recognizes & communicates with the vulnerabilities in android apps.
Important Features
Open-source security testing tool
This tool runs on Android emulators and Android devices.
This solution can be extended with other modules to find and test other vulnerabilities.
7. WhiteHat Testing Solutions
This security solution is based in California, US, and was built in 2001. This is one of the greatest mobile app security testing tools in the world. This solution offers a mobile app and web app security testing. Moreover, this security tool is a cloud-based that is supported by Android and iOS platforms.
Important Features
Automated dynamic & static app security testing tool.
Cloud-based platform
Supports both iOS and Android devices.
Conclusion
If you are looking to build an app from scratch, you should definitely keep these testing tools in mind to implement into your mobile app as it suits.
We have mentioned 7 top mobile app security testing tools that will indeed fulfill your needs when it comes to rendering world-class security solutions to your app users.
Always remember, security is of prime importance not only in the real world but also in the virtual world. Hence, make sure to offer it to your users.