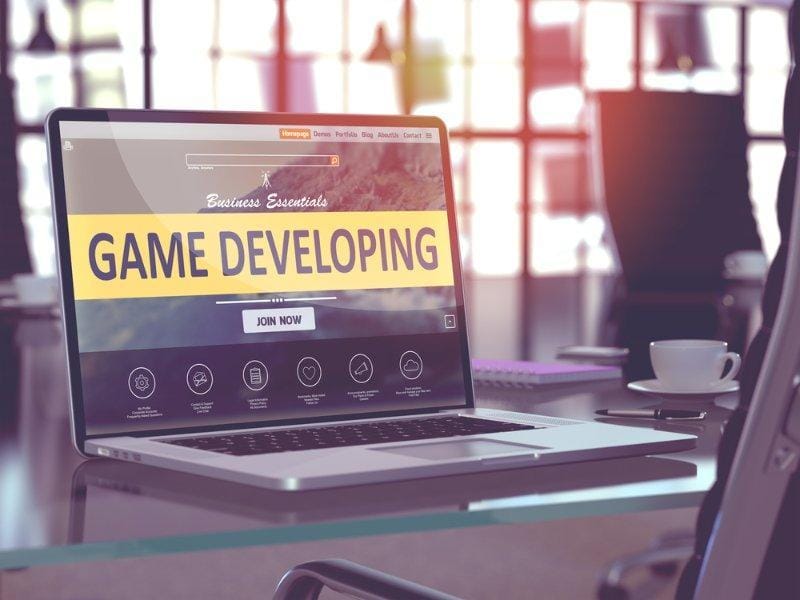 It is estimated that the mobile game industry's total revenue will hit approximately 76.7 billion dollars, which would lead to a 12 percent increase from the previous year. Well, statistics state that the usage in mobile game revenue will continue to outpace the growth on pc in the upcoming year 2021. This might be a result of various factors such as easy availability of mobile phone devices and other gaming consoles that outperform PCs games in the market. 
As a matter of fact, more games are being published for smartphone devices than PC games, and there is a very simple yet powerful force at work that makes this expansion of mobile games possible, and that is individual mobile game developers. Well, unlike the high-end computer games (which tends to be popular in the market ), mobile game development does not require that much of a struggle unless we are talking about something complex like Players Unknown Battle Ground, Call of Duty Mobile.
However, there are still simple mobile concept games that are loved by gamers and can be developed by a single developer such as roulette, poker, etc. If you are also looking to create your version of the roulette game, then you can go on to hire roulette game developers online easily. Yes, we know you might believe you can create such a game yourself, but believe us, there are a lot of things you might not understand about game development and also a reason why game development required a lot of time, even with several game developers.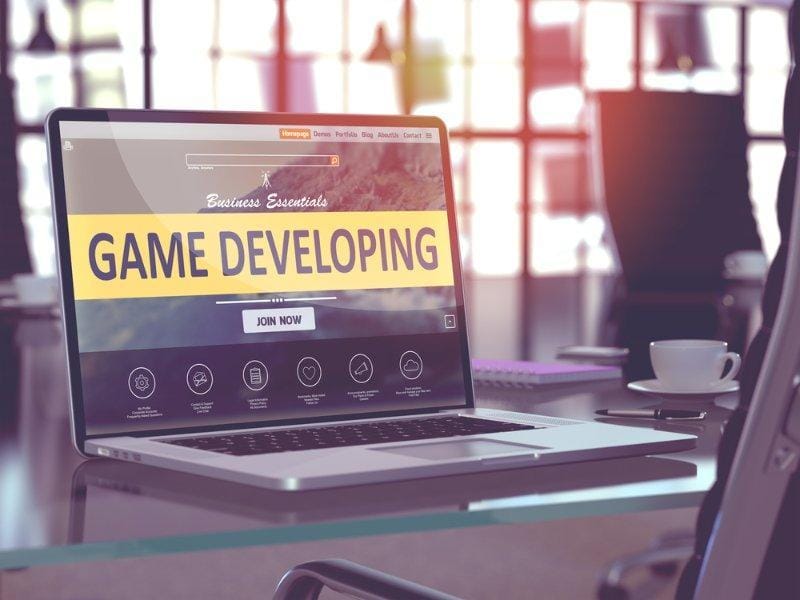 However, if you are someone looking to revolutionized the game industry with a new original game based on the new technologies and trends that might influence the mobile gaming industry in the future than you are at the right place as we are going to discuss the top mobile game development trends of 2021: Future of gaming industry.
Intel's Dedicated GPU's
Back in 2018, Intel announced that it would be releasing GPUs or, more specifically, dedicated GPUs. Now, this is not a big buzz in the market given on account of all their integrated solutions. This will be a fully compliant DirectX 12 graphics card with a new architecture and provide more options for the users. Now, this has not raised the hopes for many gamers as Intel does not seem to do a lot of good work with their integrated graphic. However, one thing to keep mind is that Intel has a lot of resources to put into its product, which they seem to have and deliver one of the best GPUs.
Nvidia Quadro RT X 6000
Yes, we have too many graphic cards, but this video product includes real-time ray tracing, which is essentially a physics simulation of light rays absorption, reflection, etc. from both the player's perspective and all the light sources in the scene. Essentially rays are sent out and based on where these rays intersect, and quick calculations are made to provide a much more accurate presentation of how light, shadows, and reflections work and is rendered on screen.
Now ray tracing is a technique that is considered to be difficult to perform even with the best of the hardware. As of now, this technique is only used in professional-level 3D animation rendering in movies, which sometimes takes weeks and months to create a single scene. So, if someone tries to perform such a high-level graphics generating process with a daily PC, then chances are that your hardware might get fried. However, Nvidia seems ready and has to produce their custom hardware and software that work in tandem that could simplify the ray tracing process and make a much less detailed ray trace look significantly better. In other words, this Nvidia product could essentially change the way your games look shortly, as they will be able to produce ray-traced graphics in real-time.
AR and VR Technology
Now we were talking about AR and VR a few years back then it might as well just be a fantasy to play games using AR and VR technology. However, as to today, there are a number of companies that are extensively researching both of these technologies to put them to practical use, and one of the most important uses of this technology is to integrate it into the gaming industry.
Today there are a number of games that you can play in a completely different virtual world. However, the only thing that's stopping both of these technologies to move into the gaming industry or the market is the hardware limitations. Well, the AR and VR are one of the most demanding technologies in certain markets, but it's not affordable for personal use. AR and VR setups are really expensive apart from headwears provided by Google and Samsung. But AR and VR technology cannot be used to its full extent with such basic hardware. There are a number of speculations stating that 2021 will be the year of AR and VR, gamers are going to get something amazing from these technologies.
Server Side Gaming
We have all heard of google stadia, which was in its beta testing in 2019. This was one of the most outstanding outbreaks of that year. Google essentially provided gamers with server-side gaming ability. Now, those of you who don't understand what server-side gaming will look like, then just imagine that you have a PC back home and you want to play a newly released game on this PC, then obviously you won't be able to do so due to hardware compatibility.
However, with google stadia, you can have access to the cloud that would be responsible for the processing happening in the game, and you will be able to play any game from your computer that this server provides irrespective of the hardware compatibility (Given that you PC and at least render that level of graphics ). Although the tech is still under research and production, once it hit the market, it's going to be big. 
Author Bio
Hermit Chawla is an MD at AIS Technolabs, which is Web Design and Web Development Company, helping global businesses to grow. He loves to share his thoughts on react native game development company.