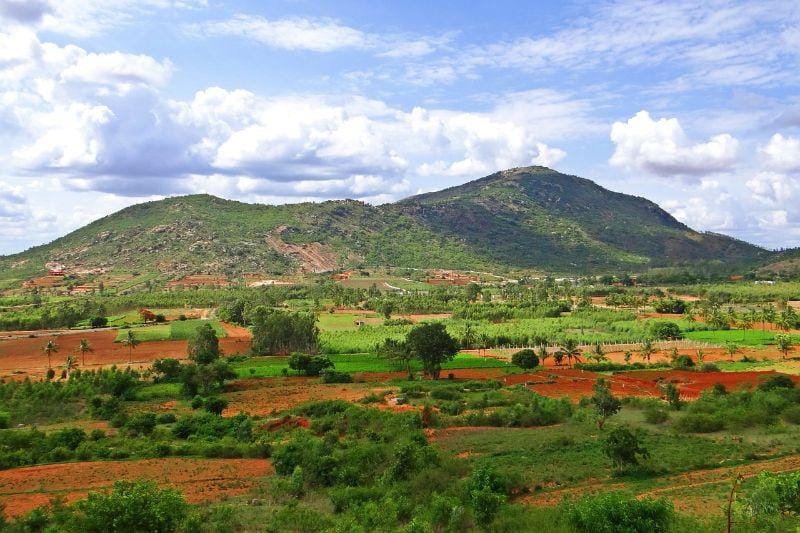 Ever heard the saying or someone say "take the roads less taken" or "some of the best journeys and memories are made when you go on one of those off-the-beaten tracks"? And there is no denying in these sayings as they hold true for travel to a place like Nandi Hills.
With the growing popularity over the years, after its discovery, Nandi Hills, otherwise known as Nandi Durg or Nandi Betta is situated a little further from the city of Bangalore and acts as a testimony to the vacation spot it has now turned out to be. Encompassed by scenic vistas, incredible landmarks, and tranquil experiences, this location is one of the best places to visit in Karnataka and is still renowned as South India's little hidden gem.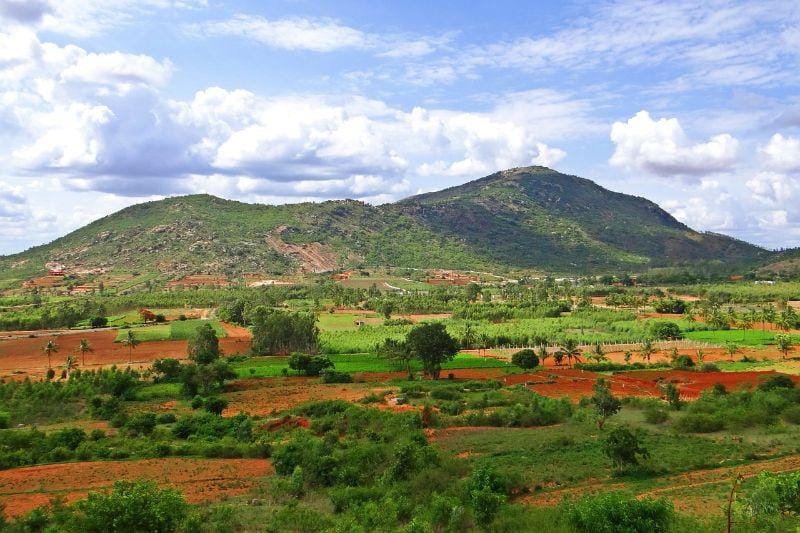 This ancient hill fortress is a popular spot for trekking, catching a glimpse of the sunrise, and also for a relaxing weekend getaway. It has a cool climate all through the year, which makes Nandi Hills ideal for both a long rejuvenating escape and a day trip. A paradise of its own, this location is mostly loved by adventure seekers and lovers of nature. Now, if you are still wondering what are the offbeat and adventurous things you can indulge in on your next trip to Nandi Hills, keep reading.
Nandi Hills trip
Trekking
Nandi Hills – this one location boasts multiple trails and peaks that will excite every bone in a trekker's body. Nandi Hills comprise Brahmagiri, Nandi Giri, Govardanagiri, Chandragiri, and Skandagiri. Among these, the popular one is Brahmagiri, also called Nandi One. Perfect for beginners, this trail boasts lush vegetation and multiple boulders, which you will frequently hop on to get to the other side. As you get atop, you can enjoy breathtaking views of the scene down below where the roads cross through the cultivated lands. The moment you start the trail, you will feel refreshed, thanks to the eucalyptus groves that welcome you at the beginning of the trail.
Cycling
Paddle your stress and worries away! One of the best things to do in Nandi Hills is cycling or biking amidst picturesque scenery, high altitude, and the rugged terrains. You can start the paddling journey from the Nandi Hills base. The views as you traverse through the twists and turns with the background of Tipu's Drop is unreal. The journey through the windy atmosphere of the hillock will be one of the most satiating experiences you will carry by the end of the tour. There are particular pathways made solely for cycling.
Paragliding
Love soaring through the clouds, high up in the sky? Then, paragliding is totally for you! And Nandi Hills has the right services for this adventure activity. Considered as being one of the best adventure destinations in Bangalore, or even near Bangalore, Nandi Hills makes sure it upholds the reputation just right. Visitors will be able to fly at an altitude of over 4,500 feet above sea level, and with hilly terrains, lush greenery, and serene valleys make up for a marvelous experience.
Bird-watching
The underdog of the most adventure activities found in Nandi Hills. Bird-watching at this amazing location gives you a chance to spot some of the most stunning exotic birds that include Indian blue robin, Nilgiri wood pigeon, orange headed thrush, Indian paradise flycatcher, and puff-throated babbler among many others. And the best time to spot these bird species is during the wee hours of the morning.
Other activities
Multiple other activities in Nandi Hills satisfy the souls of the adventure seekers and they are Burma loop activities, Burma bridge, camping, zip-lining, river crossing, heritage walk, rappelling, rope course activities and so many more. These activities are often organized and held by Discovery Village, which also provides its visitors with the best of services, world-class accommodation, along with the adventure facilities. A great weekend spot for many, this location is surrounded by a natural setting and serene atmosphere, which is perfect for the much-needed rejuvenation and relaxation.
Nandi Hills is a renowned hub for adventure-filled activities that are loved by all. And with so many activities on the table, you get to pick your favorites and incorporate them on your next getaway to Nandi Hills.