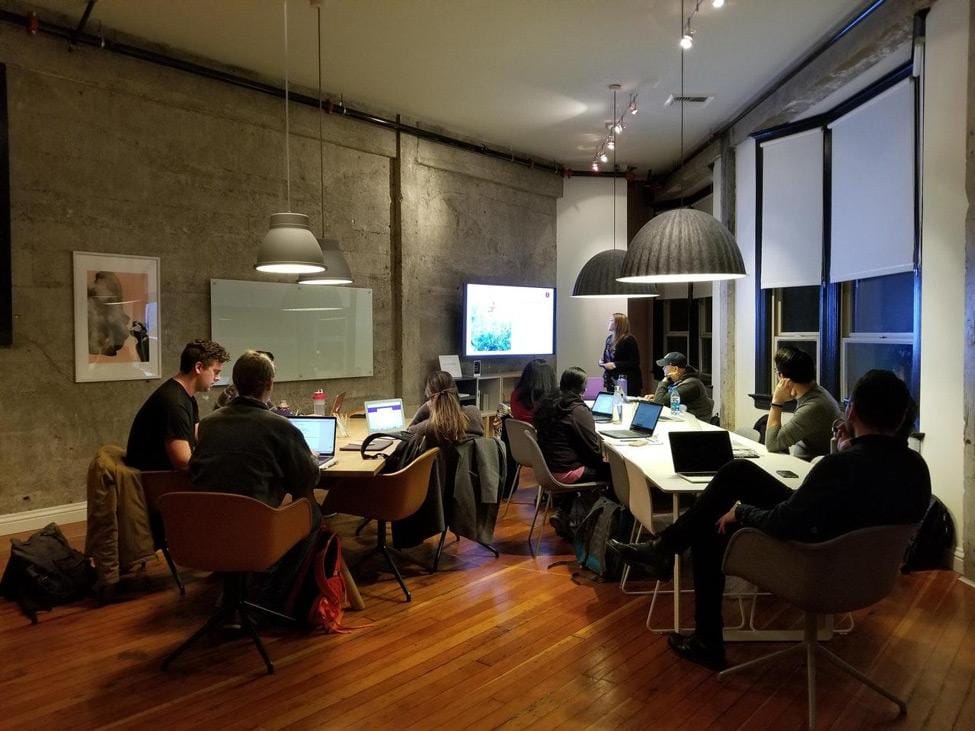 Starting a business is always an exciting period in anyone's life. You're moving on to a brand new chapter full of confidence that you'll make your dreams come true. There are a lot of things you need to pay attention to and take care of in this part of the process. Aside from taking care of the paperwork and figuring out the logistics, you'll need to make the place comfortable and fun to work. Furnishing your new startup might be the most fun part of starting your own company. You can be as creative and innovative as you want.
Of course, you'll need to make sure you implement these essential things into your design so that you have an inviting and comfy office space your employees will adore.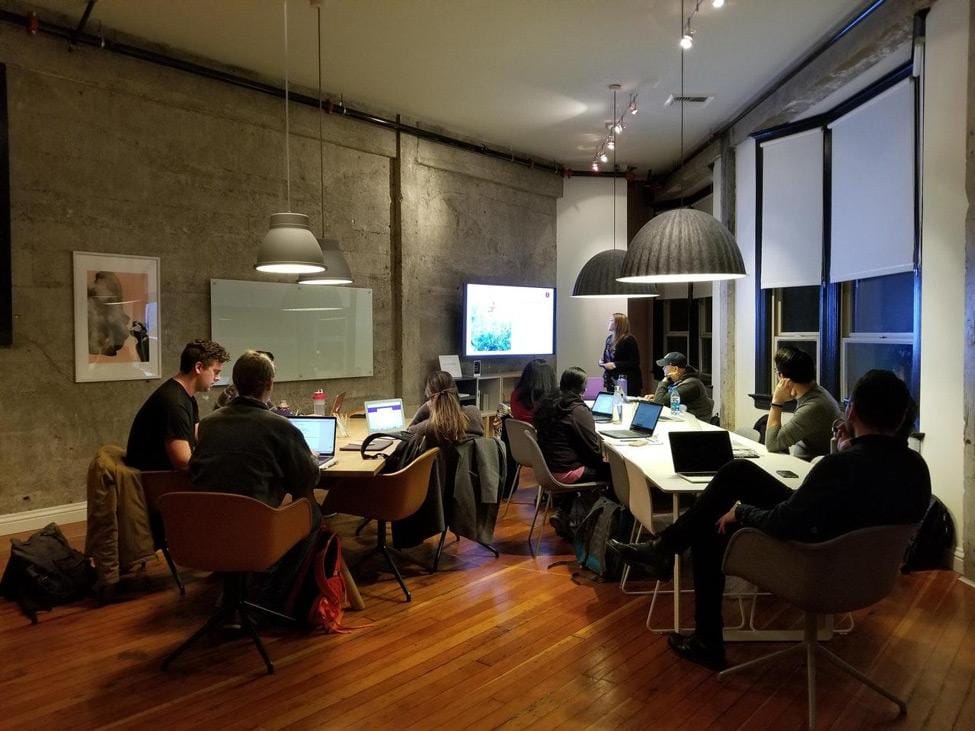 1. Tablets
Aside from getting your employee computers and laptops that work smoothly, you should also get tablets. They're a much easier way of keeping track of your schedule. As well as that, they can be used in meetings.
In fact, they can be used wherever you want because they're easy to carry but are still capable of storing all of the information you need.
2. Recycling bins
You'll need a recycling system in your office, too. Giving back to the environment is the least we can do today. Add some recycling bins to the startup and encourage your employees to use them as often as possible.
Startups use a lot of recyclable items, so your bins will definitely be in constant use.
3. Small office supplies
Without pens, pencils, staplers, and the lot, you won't be able to get much work done. It doesn't matter how digital the age we are living in is, you'll still need to print things out and sign papers. Hit up an office supply store and get as many small office supplies as you can carry.
If you don't know where to start, research what kind of small supplies your industry uses most often. As well as that, you can also ask your employees what they need.
4. A bulletin board
Having a big bulletin board in the office can and will come quite in handy. It's been awesome for putting up important things employees need to remember. As well as that, it can be a quaint way of letting people know of any news. Your employees should be used to checking the bulletin board often.
They can have personal reminders for their work, but a bulletin board works perfectly for everything that's related to the office as a whole.
5. Room dividers
If you're working with open space design, room dividers may be excellent for spicing things up. It's been fun to share a space with everyone until you need some privacy. As well as that, room dividers can give a dynamic look to your office. When you don't like where they are anymore, you can simply move them to another place.
They're perfect for fast-paced open offices because they allow you to adjust them to your needs at any given moment in time.
6. A whiteboard
Having a whiteboard in your meeting room will help you and your employees express and present your ideas much more clearly. It will also allow the speaker to note down the most important parts of the presentation, making it more memorable. If you pitch ideas to clients, a whiteboard might just help you convince them you have this all figured out (not that you don't).
Don't forget to stock up on whiteboard markers, though. They're available in more than one color, and it's's always a good idea to have a diverse selection of markers available for you and your employees.
7. A fridge
Having a kitchen in your office is extremely beneficial because then people can bring their own food to work and take care of their health. For this to be possible, though, you'll want to get a fridge. It doesn't have to be anything big or fancy, but it should meet the needs of the number of your employees.
Having a fridge will also be beneficial in hot summer days when all you want is a cold glass of water or juice.
8. A nice rug
If you want a home startup space, don't underestimate the power of a nice rug. It ties the place together completely and makes the environment less sterile. A nice office rug can be placed anywhere in the office, but perhaps the break room or some other place where your employees spend a lot of time would be most appropriate.
You could also place it anywhere you feel is too empty. If your startup deals with direct customer contact, consider adding a rug to the waiting and reception area, too.
9. Good lighting
You'll want plenty of natural and artificial light in your new office. Without it, your employees will have a harder time focusing on the task at hand and finishing their work. This is especially true for natural light, which should be present in the office at all hours of the day. Once the sun starts to set (and that's pretty early in winter months), though, you'll still need a way for your employees to get on with work.
Make sure the lights you choose blend in with the feel and design of the office. As well as that, it's been a good idea to include desk lamps at every desk so as to make it easier for your team. Some cozy standing lamps could make a nice touch in the background, too.
10. Office plants
To add a little soul to your startup, sprinkle office plants around. There are plenty of indoor plants that don't need a lot of attention to bloom but make great decor. Having office plants ensures that your team is getting enough fresh oxygen. As well as that, they provide a softer alternative to computer screens.
After staring at a screen for a while, your employees will want some rest. The green of the office plants will rest the eyes and invoke a little bit of Zen to the premises.
11. Wall decor
An office without wall decor is an office with a lot of unused potentials. You can decorate all you want, but with empty walls, the office will seem just that- empty. Wall art can be your way of expressing your startup's ideas and values. For example, you could hire someone to paint artwork that represents your company.
It could also be a way to add some fine or modern art to the office. If you're looking for an air of sophistication, this is the way to go. Finally, you could just let your employees express themselves through the walls. Them hanging things they find interesting or painting something on the wall together could be a great way to make the office seem more personal. Let's do not forget that it's been a great team-building opportunity.
12. Storage room
Even though your startup seems empty now, it's's going to fill up with documents and work equipment very soon. This is why you'll need to think of a storage room in advance. It would be ideal to have a whole room dedicated to storage, but if that is not possible, you can always stock up on file cabinets.
One storage idea for all those small office supplies that seem to take up endless space is to install shelves and put linen or wicker baskets on them. You can add as many baskets as you need, and all of them should be properly labeled. This will help keep the office decluttered and save everyone in the office time looking for markers, paper, pens, or anything in between.
13. Comfy office furniture
Comfortable desks and chairs are mandatory. You'll want big and broad desks that can fit computers and laptops on them but still have enough room for some personal belongings. When it comes to chairs, don't opt for the cheapest model. Having a comfy chair that supports their back will mean the world to your employees.
They'll focus on work more easily, and they won't suffer any physical discomfort from working all day. Cheap chairs make the back and neck hurt, and can even be the cause of or worse scoliosis and kyphosis. You don't need a team with a bad back and stiff muscles, so give them chairs their body will love.
14. A good coffee machine 
No breakroom is complete without one of the highest-quality commercial coffee machines. Not only will you contribute to the overall decor of the room by adding one, but you'll also give your employees a way to boost their energy. Almost everyone today is a coffee drinker, so you can be sure that the coffee machine you invest in will be used daily.
Your team will be able to stay focused and alert for longer on the job, and their morning routines will be made a little easier as they can have coffee when they get to work. No more waking up earlier or rushing to cafes for their morning dose of caffeine.
15. High-speed internet
Last but most important, you need fast internet. This is the digital age, after all, so anything below high-speed is not good enough. Having a fast internet connection will help your employees do their jobs much more easily and will help you avoid disruptions and lagging when conducting meetings online.
You should ask around for the best internet provider in your area. Make sure to find a deal that suits your needs. In other words, make sure to look for a connection strong and fast enough to withstand many people being online at the same time. A standard family package won't do you any good when the internet significantly slows down every time there are more than four people online.
Conclusion
As you can see, these things will definitely give your office some character. Not only will your employees get to use them daily, but they'll also contribute to the overall feel and ambiance of the place. Choosing these essential items ensures you start off your adventure on the right foot. Don't be afraid to personalize the items and make them your own. A personal and fun design is one that will boost employee morale even further.