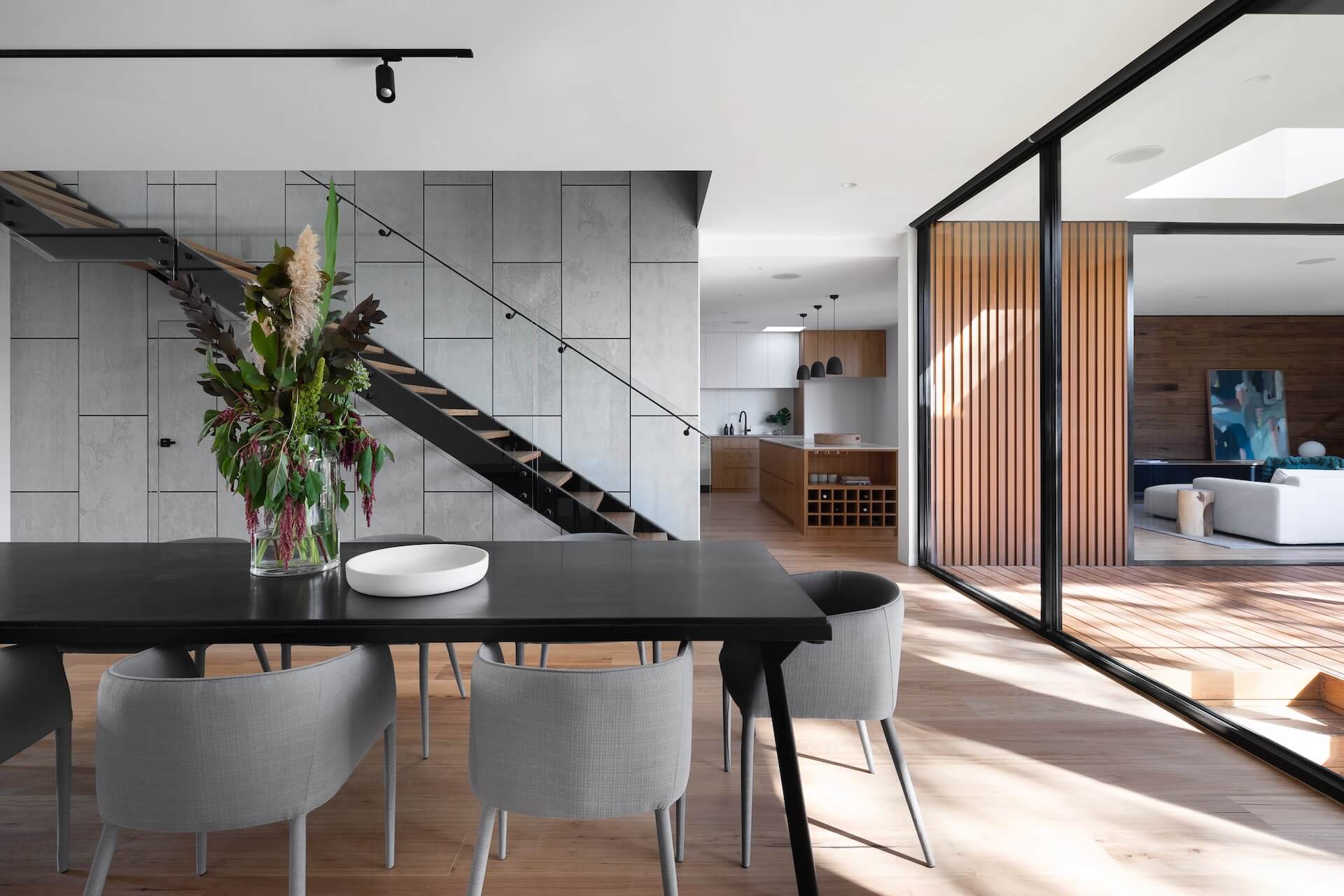 Smart home technology has come a long way in the past few years, going from something that only the hyper-tech-focused crowd would shell out for to a more mainstream method of creating a home that makes your life run more smoothly.
With today's technology, the ways you can integrate your home's various elements using artificial intelligence, smartphones, innovative new products, and efficiencies are boundless. This article will go over some of the main reasons why building a smart home is, in fact, the smartest option.
Energy Efficiency
Whether or not you're focused on energy efficiency as a primary benefit of using innovative home technology, it is undeniably one of the most positive effects of this technology. Much of what an integrative smart home does is learn your habits and patterns to be productive and responsive to your lifestyle and comfort. A welcomed secondary benefit of this goal is that your home energy use is tied much more closely to your daily routine and habits than if you manually controlled each element on your own, leading to more efficient energy use.
There are a few significant areas in your home that you can tie into with smart home technology. Below will go over each of those and what type of technology you can use to improve your home's energy efficiency with innovative home technology.
Much of the conversation regarding energy efficiency comes back to your home's ability to retain or repel heat. The most significant amount of energy loss in homes is related to heat, whether that be your air or water temperature. That said, smart home technology has focused a proportional amount of time and energy on optimizing how smart homes heat and cool themselves.
Smart Thermostats
By now, you've probably heard about smart thermostats. An early star on the smart home stage, smart thermostats have continued to prove their value today as much more than a gadget. Regarding both cost savings and energy efficiency, smart thermostat systems are leaps and bounds ahead of conventional methods.
If you have yet to have the pleasure of using a smart thermostat, the basic idea is to install the base unit as you would a conventional thermostat, but you also have the option to install sensors around your home. These sensors create zones that you can heat at different times and in different ways. For example, if you work in a home office but rarely frequent other areas of your home until the evening, your smart thermostat will heat your office to a comfortable temp while keeping the less used areas cooler.
Even if you don't use the zone system, the base units connect to your mobile devices, learning your patterns for when you're at home, out of the house, and your preferences for overnight temperatures. The result of this is that your smart thermostat automatically adjusts your home's temperature based on when you are home and what temperature you prefer your home to be at. Once its learning period is over, it does this automatically so that you don't have to spend all of your time thinking about when to adjust a thermostat, what temperature your home is at, or worrying if you're on vacation and forget to turn your thermostat down.
Resale Value
A consistent concern of homeowners looking at installing upgrades, including smart gadgets, to their homes is resale value. If you're not anticipating you will keep your house for the duration of your life, chances are the thought of resale value has occurred to you at some point.
Certain upgrades are so specific to an individual homeowner that they provide only a resale value if you target or stumble upon a buyer with your particular interest. An example of this is installing an extensive home gym. The infrastructure required to house the weights and machinery is one thing. Still, most home gyms that are professionally designed also include costly elements like unique flooring solutions, large banks of floor-to-ceiling mirrors, and unique lighting. This could be a huge selling point and add value to a particular segment of potential buyers; outside of that relatively small pool, that space and investment may miss the mark and be undervalued by potential buyers.
If this were even a decade ago, you could have argued that a smart home system may not hold value in resale. However, advancing technology and emphasis on energy efficiency have significantly changed this topic's narrative. As a result, smart home systems are no longer a niche for avid tech lovers but are becoming increasingly an essential part of modern homes. What that means for your resale value is that not only could it be increased with the installation of a smart home system, but it is increasingly the case that buyers see these features as necessary. Therefore, having them could help your resale value.
Convenience
It can't be overstated how miraculous it is to experience a well-integrated smart home system. Once you get the artificial intelligence technology and integrations dialed in, you'll be hard-pressed to believe that you ever did without them.
Every day, app makers are coming out with new smart gadgets and technology to help each aspect of our homes be better connected. Picture this: your alarm goes off in the morning, and at the same time, your bedroom lights slowly turn up, your coffee maker turns on, and your furnace has already turned up with enough time that you're not putting your feet on a freezing cold floor. When you arrive in the kitchen, the lights are on, coffee is made, and your morning playlist is on throughout the house. What's that? Are you running low on Nespresso pods? Your coffee maker ordered them last week and will be here shortly. Your furnace filter needs to be changed, so your system put that on your to-do list.
Less time spent thinking about small tasks adds up and gives you more time to do what you love!
Security
Another topic that's equally important in the smart home realm is security. While it was once jaw-dropping technology that is now widely available to view your home's security video on your smartphone, it's just the tip of the iceberg.
Smart security systems are ever-increasingly integrative, allowing you to lock and unlock individual doors or open your garage from afar on an app. In addition, the data security of these apps has come leaps and bounds in the past years. But, for the most part, you needn't worry about compromising your home's security by providing access to a legitimate app.
Home integration systems make it possible to create multiple connections between devices and systems in your home. For example, you can set up an automation so that when you lock your door in the morning, your home checks to make sure that your appliances are off, your heat is turned down, blinds are closed for privacy, and your lights are off.
Digital Personal Assistant
We talked a lot about how smart home automation systems can work physically within your home; however, there are many other ways that you can utilize these systems to make other aspects of your life easier as well.
Picture waking up with a personal assistant to tell you the weather, remind you of any meetings you have throughout the day, add to and clear things off your to-do list, and even manage your wardrobe. You could integrate these things into your smart home system and plenty more.
Smart homes are leading the way in optimizing our time in our homes, allowing us to exist more efficiently and spend our time doing what we love. Once your smart home has dialed into your habits using artificial intelligence and machine learning, you'll be able to sit back and focus your attention elsewhere as your home seemingly runs itself in the background.
Moving into a new home is a great time to install a smart home system. Whether purchasing a new build or a pre-owned home, that sweet spot between taking possession and moving in is the perfect blank canvas to design your smart home. While you can install many smart gadgets without accessing your home's electrical system, certain items, like built-in smart speakers, are ideally installed before moving into your new home. So take that time to think through your new smart home design, what products will work best for you, and how you would benefit most from home automation and you'll be happy you did when you reap the many benefits of a smart home system!