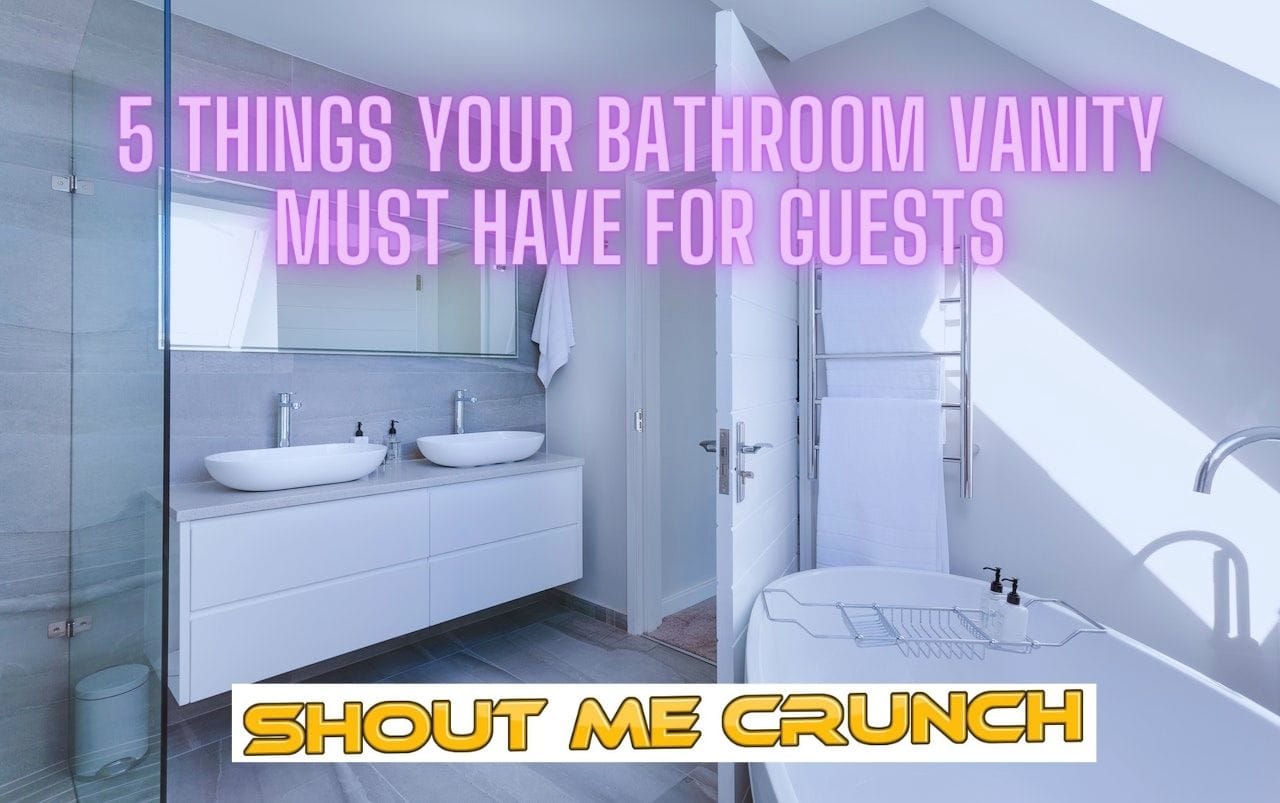 The countertop and sink or basin of a vanity sink are the essential components of a bathroom vanity. The bathroom serves as a surface for the sink or basin, a place to store towels and other linens, and a place to keep toiletries out of the way.
Your bathroom is one of the primary sources of "first impression" opinions guests will form when entering your home. Whether these guests are staying overnight or simply stopping over for tea, it's essential to ensure that your bathroom space is as inviting and impressive as yours! One of the most important aspects of a guest bathroom is the vanity and all that is stocked therein.
Will your guests come up short when looking for a place to dry their hands? Will the sight of cleaning chemicals be off-putting? Consider these simple yet impressive essentials guaranteed to make a lasting impression on anyone who visits your home.
We've all been there—using the bathroom at someone else's home and unexpectedly delighted with its cleanliness and organization. While you may not have expressed this to your host, it might have you considering ways to enhance your guest bathroom game. Try stocking your inviting space with these essential items.
Toothbrushes and Toothpaste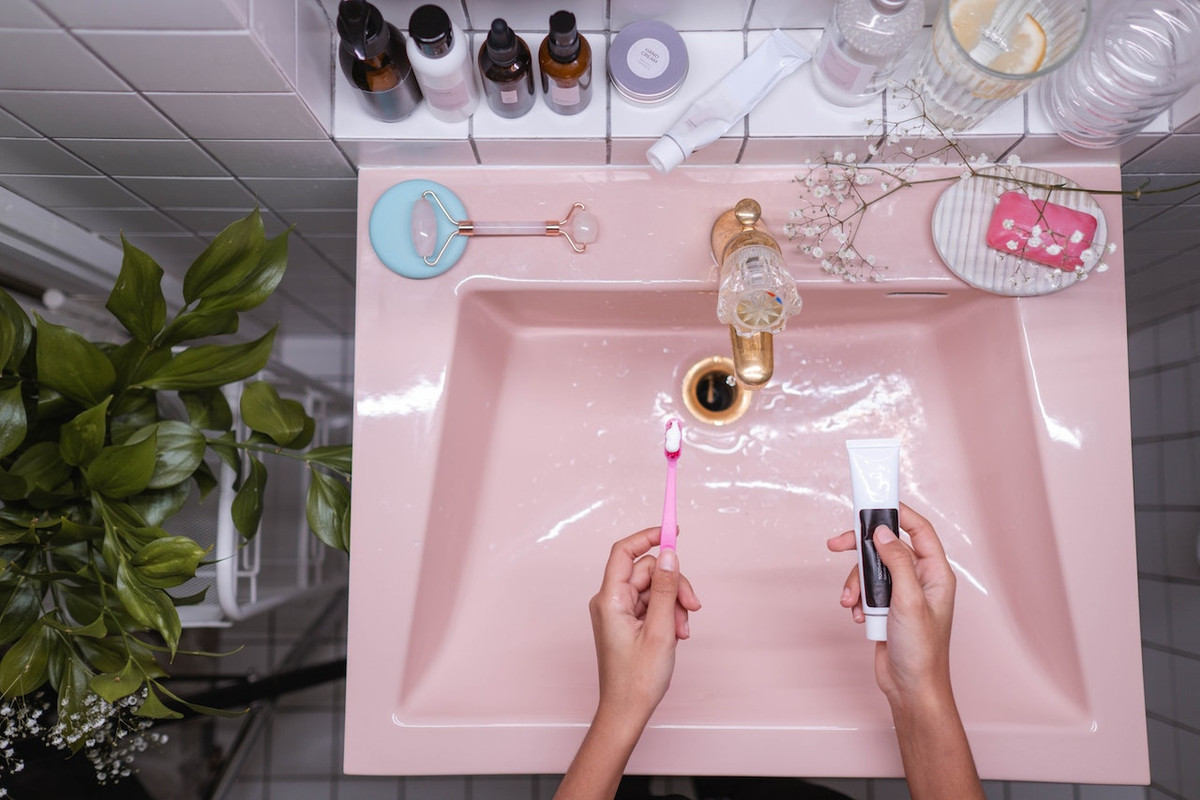 Fresh breath is a must when interacting with others. Allow your guests to present you with their polished pearly whites after visiting your vanity; they will appreciate the thoughtful gesture that reminds them of the importance of maintaining proper dental hygiene, even when on the go.
How To Turn A Bathroom Into A Home Spa (shoutmecrunch.com)
Who still remembers to pack a tube of toothpaste and an extra brush when packing in a frantic rush? Give your guests a subtle hint that you enjoy minty fresh breath as much as the next person with a thoughtful basket of essentials that will inspire the extra self-care step.
Feminine Essentials
Ladies, can I get an "amen"? Try as we might stock our purses and handbags to the hilt when traveling during our monthly time, there are always those unforeseen emergencies and situations that seem to pop up at the most inopportune times.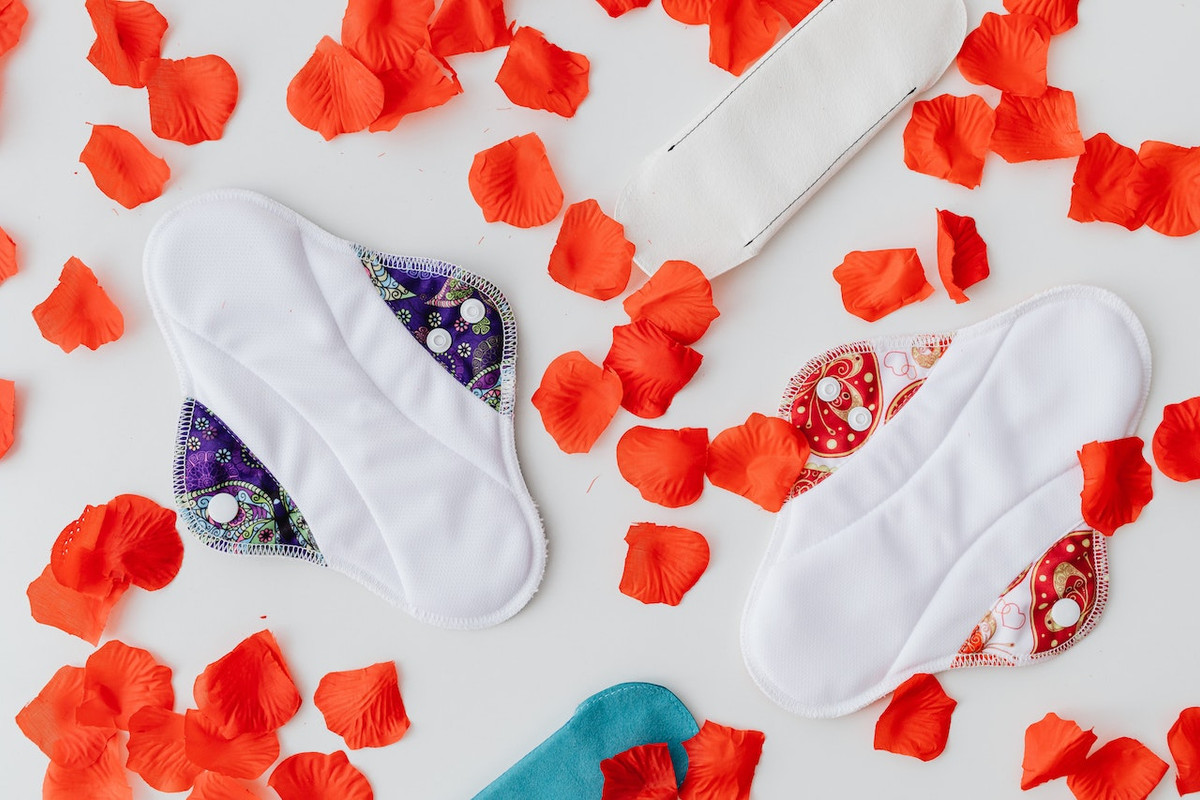 Providing a smattering of feminine essentials—wipes, pads, tampons—will allow your female guests to breathe a sigh of relief knowing that their needs are covered.
Hand Towels and Good Soap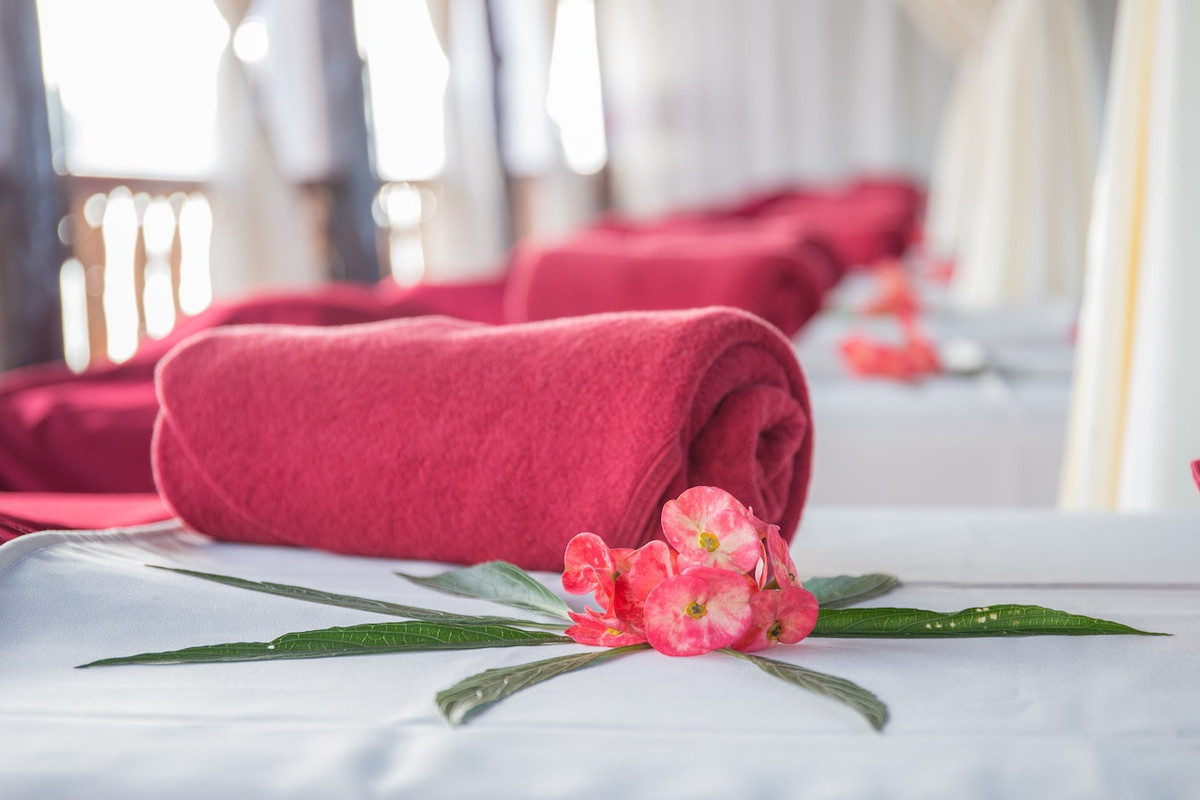 Soft, fluffy towels and luxurious soap are a must for any bathroom. Providing these essentials is necessary to ensure your guests feel like you're giving attention to their needs. Please don't leave them searching high and low for these essentials. Please make sure they are within arm's reach of any bathroom experience that may occur.
Top 5 tips to get a royal Bathroom Cabinet (shoutmecrunch.com)
Perfume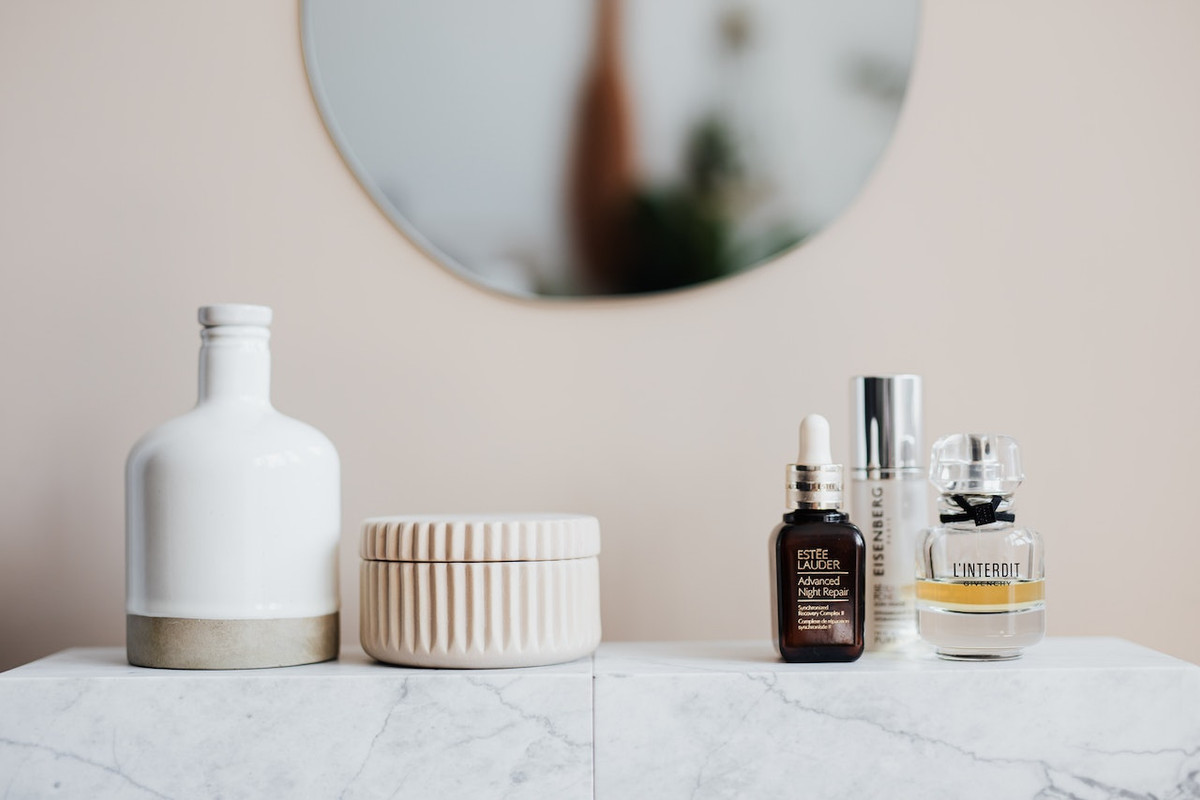 This thoughtful gesture provides convenience, inclusivity, aromatherapy, and a stylish touch that makes guests feel valued and appreciated. Those little, personalized touches will set you apart from other hosts–and other guest bathrooms– making you the desired place to roost for afternoon tea or an evening out on the town and back again. Whether you provide the Baccarat Rouge 540 fragrance or something else, the complimentary perfume will help your guests freshen up.
Travel-Sized Toiletries
Including travel-sized toiletries in your guest bathroom is a practical and classy gesture that makes guests feel welcome and taken care of, regardless of the length of their stay. Everyday items include shampoo, conditioner, body wash, shave gel, and razors.
Consider adding extras such as hand soap, lotion, and mouthwash for a home-away-from-home feel. Offering this basic set of necessities that guests may have forgotten or left at home will make anyone's stay more comfortable and enjoyable.
You can take a few bathroom extras if you're staying as a guest. The following are examples of items that are frequently provided as freebies and allowed to be taken away:
Bar soap or liquid soap in individual containers or dispensers is soap.
Discover 8 New Ideas To Remodel Your Bathroom In 2020 (shoutmecrunch.com)
Lotion for the body is a standard amenity in many hotels, and it helps to keep the skin soft and supple.
A razor and shaving cream are two standard components of a shaving kit.
Accessories for personal grooming include cotton balls, swabs, and nail files.
A shower cap is a temporary plastic head covering designed to keep hair out of the way during showering.
Not all hotels will provide these amenities, and it's always wise to double-check with the establishment before assuming anything. In addition, it is proper etiquette to take only the things you need rather than everything offered.
How to Create a Stylish Bathroom on a Budget? (shoutmecrunch.com)
Final Thoughts
With this essential list of items at the ready in your guest bathroom, you might be the talk of the town as your guests reveal your bathroom secrets. Providing these items shows consideration and thoughtfulness towards your guests and makes them feel more at home, helping to prevent awkward moments and anxiety from being unprepared for their stay. Who knows? You may even be inspired to extend your guest graces to other rooms in your house, becoming a reigning champ of good old hospitality!